Listen closely to the Quad-Cities' music scene, and you'll hear a booming industry.
The newest arrival cranks up the scene more than ever: The conversion of a warehouse near the East Moline riverfront into a 4,500-plus capacity music venue.
Since 2016, three music venues — Daytrotter, the Triple Crown Whiskey Bar & Raccoon Motel and the Stardust — have opened in downtown Davenport.
The trio joins a robust mix of area venues that include an iconic performance theater, the Adler; a 12,000-capacity arena, TaxSlayer Center; the wildly popular barn-turned-venue in Maquoketa, Codfish Hollow; and a varied collection of small clubs on both sides of the Mississippi River in the Quad-Cities.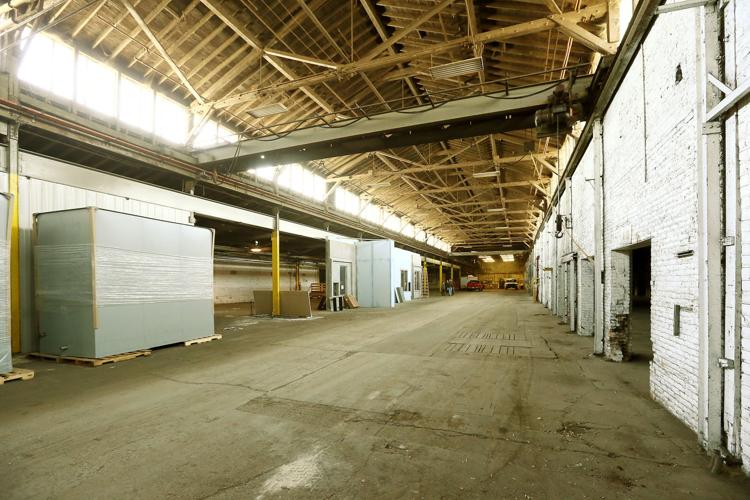 Meet The (musical) Rust Belt
East Moline Glass Co. owner Larry Anderson bought a 40-acre industrial complex off 7th Street near East Moline's downtown about a year ago, paying $1.4 million, according to county records. The deal included a warehouse that had been occupied by QC Metal Pickling.
"I didn't have any idea what to do with it," Anderson said.
The old building didn't fit in with the new apartments and retail offerings he was developing in conjunction with the nearby Bend on the Mighty Mississippi, a $40 million hotel project.
For ideas, Anderson called in his occasional business partner, concert promoter Sean Moeller.
About 100 years ago, the warehouse served a manufacturing purpose; the Moline-Knight vehicle was made there. When Moeller looked at the space, he saw the Quad-Cities' newest music venue.
Coined the Rust Belt, Moeller says the venue will be "a game-changer" for the the community. Its size is between the Adler and the Taxslayer, and the surrounding area will eventually house a brewery and restaurants. Plus, it's just a short walk from the area's latest hotel development. 
"I've been to The Mark (TaxSlayer), and I've been to Codfish Hollow," Anderson said. "This is something different."
The venue is expected to host its first show in August, which Moeller hinted will feature, "Someone you'd hear on the radio.
"This is the size we've been missing in the Quad-Cities," he said. "When you have different pieces of the puzzle, and you can bring any band ever to town, that's when we become a music town."
'Unsung goldmine'
In the midst of St. Patrick's Day revelry that drew thousands of people to Quad-City bars on a Saturday last month, about 600 people opted instead to catch a show at the area's newest music venue in the heart of downtown Davenport.
During the Stardust's second show, fans held up cans of beer and sang along to tunes by Shovels and Rope, a folk rock band based in Charleston, South Carolina. At its other tour stops, Shovels and Rope played 2,000-plus capacity theaters.
At one point in the set, Michael Trent, one-half of the musical duo, said to the crowd, "We had no idea we had all these fans in Davenport, Iowa."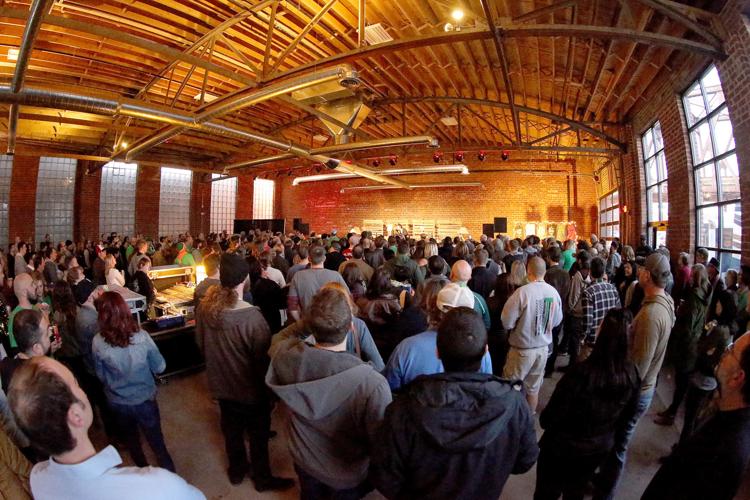 Earlier that week, over at Rascal's Live in Moline, Alice Cooper's backing band played a show for a large crowd the night before the rock legend headlined a concert at the TaxSlayer Center.
As Rascal's owner Kenny Bailey said, "Things like that don't just happen."
On Thursday, Colter Wall, an up-and-coming country crooner, played a sold-out show at the Triple Crown Whiskey Bar & Raccoon Motel, which caps at less than 100 people. For the rest of his dates this year, Wall will play venues 10-to-20 times larger than the one on Pershing Avenue in Davenport.
"People don't understand the caliber of artists we bring to town," said Moeller, who co-owns the Raccoon Motel. "I would say everyone who plays there is on the verge of breaking out. For a lot of those shows, that was your one chance to see them in that setting."
This is the story for all Quad-City venues: Unlikely bookings result in musicians on national tours who are taken by the local crowds. And, Quad-Citians get a live-music experience that doesn't happen twice.
"Once you see the right show in the right venue, the light bulb will go off, and you'll want to go every time," said Kyle Carter, executive director of the Downtown Davenport Partnership (a Chamber off-shoot). "It's addicting."
That goes for Codfish Hollow, the Maquoketa barn that bands will reroute their tours to play and draws visitors from across the country.
It goes for the Rock Island Brewing Company, or RIBCO, and Rozz-Tox, a Rock Island café/venue that weekly hosts anything from heavy metal bands to acoustic acts.
It goes for Daytrotter's venue, which offers a "live version" of its nationally recognized recording sessions, along with the Redstone Room, where "superfans" often travel from Chicago to Davenport to see their favorite Americana or jazz bands up close at the RME.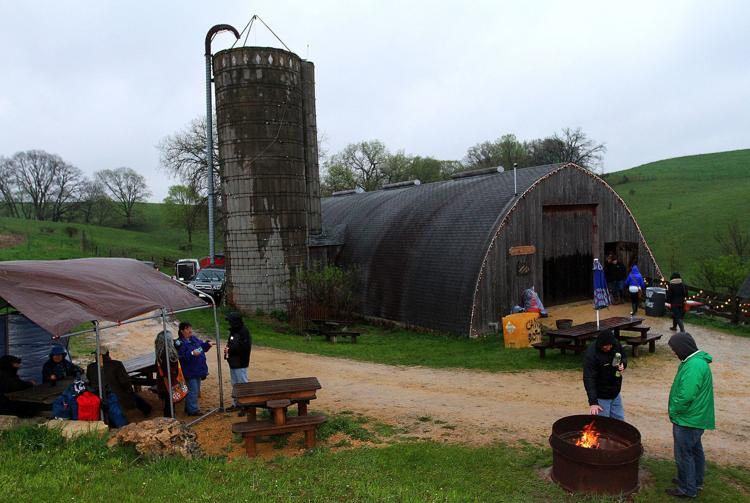 It also goes for Moline's 12,000-seat arena that opened as the Mark of the Quad-Cities in 1993.
"For a lot of these acts, we're typically the smallest arena they play on their tour," said the TaxSlayer's executive director, Scott Mullen. "We get some people who really have no business playing our market. But they do."
Put all of that together, plus the soon-to-land Rust Belt, and what do you have? The musical infrastructure that can carry a vibrant music scene.
"Right now, it's like this unsung goldmine," Moeller said. "Des Moines doesn't have this scene, Iowa City doesn't have this scene, and to be honest, Chicago doesn't have this scene. We have it right in front of us."
Raising the bar
The turning point for the music scene, according to those pouring time, money and energy into it, started in earnest about five years ago.
"What it was like before then was I would drive to Chicago a lot, and I would drive to Iowa City a lot to see shows," Carter said. "I don't have to do that anymore."
Carter points to the opening of the Redstone Room, which the River Music Experience launched in 2006 to attract more visitors to the nonprofit's museum, as "the first time the bar got raised."
When Kate Dale, director of entertainment for the Redstone Room first started, she said, "Nobody knew what it was."
And that included agents she called and musicians she tried to book — even many locals.
"I've been here eight years and, of course, I've been asking for higher-profile acts since day one," Dale said. "They wouldn't have returned our phone calls back then."
Plus, there was the "struggle" of getting people to buy tickets.
As downtown Davenport underwent revitalization in recent years, more music venues appeared, bringing new life to historic and often-forgotten buildings.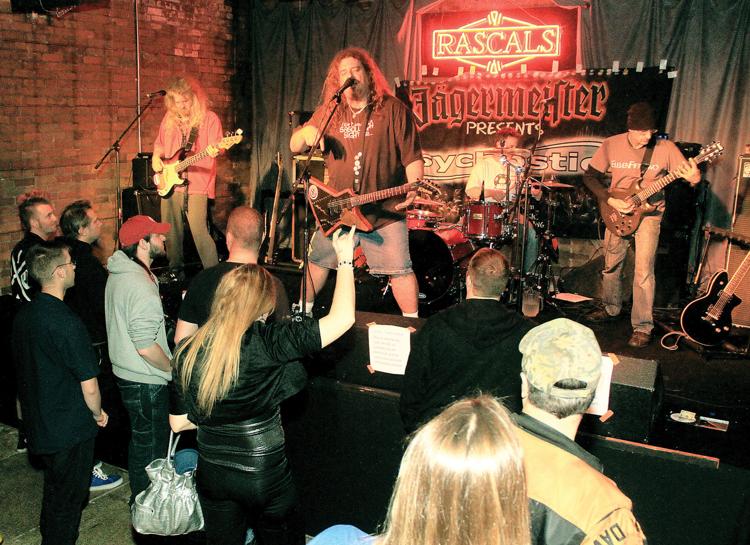 "One thing led to another thing, and it kept snowballing," said Ian Harris, Daytrotter's sound engineer who has also worked at Rozz-Tox in Rock Island. "Now, there are all these venues doing their own thing where, basically every weekend there's a bunch of shows to choose from."
In January 2016, Daytrotter's 375-cap venue opened on the first floor of the Renwick Building, and the Raccoon Motel opened in February 2017 in the former Musicians Union Local 67 headquarters — property Carter called an "eyesore," across from Hotel Blackhawk. Most recently, the Stardust, offering 8,000 square feet of space, opened in early March in the almost-century old building that formerly housed Emeis Automotive Services.
"If we had just boring venues, it wouldn't work," Moeller said. "Bands are going to be like, 'I remember that place.'"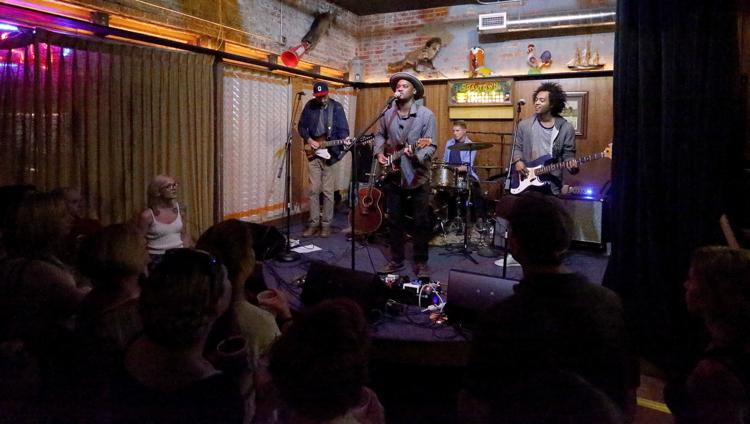 Support for venues — new and established — is coming from the Q2030 Regional Action Plan, which the Quad-Cities Chamber of Commerce and community leaders announced in June 2016. "Cool Places" is one of the four pillars outlined in the regional plan, and one of its goals is to: "Enhance the voice and impact of the regional music sector."
As Dale said, "Everybody is really working together to make this something."
Working, and to use Moeller's words, "... hustling our faces off."
Over the weekend, the Raccoon Motel celebrated its first year in business, during which it hosted more than 225 bands.
"We have one of the most significant music movements in the country," Moeller said. "I don't know that there are cities trying as hard as we are, and I know I'm not going to stop."
In January, the Redstone Room sold out several shows featuring higher-profile acts that Dale finally got to book. Last year, the venue on the corner of Main and 2nd streets attracted visitors representing 220 zip codes.
"We're seeing this uptick in the music community where attendance is going up, and there's more of an awareness," Dale said. "People are learning now that the Quad-Cities has options."
Among the increasingly aware is Jerry Lima, an agent with California-based Paradigm Talent Agency who represents acts, such as JJ Grey & Mofro, who recently played the Redstone Room. As a music market, Lima said, the Quad-Cities is growing in the right direction.
"A lot of cities build venues, and nobody shows up," Lima said. "In the Quad-Cities, there's a nice music-driven community there. People keep showing up. That's what we look for, and that's what artists want. That's what makes a destination."
Today, Dale said, "When people hear Davenport, Iowa, they know where that is."
Why do different sized venues really matter?
The Quad-Cities has long been able to snag top touring acts simply because of its location between major markets, such as Chicago, St. Louis and Minneapolis.
But, for bands of all sizes to be able to play here, the area has to have venues of all sizes. That's a basic rule for music cities, says Erica Shamaly, the music & entertainment division manager for the city of Austin's economic development department.
"When new venues open, it helps bring musicians to your city that won't consider your community otherwise," she said. "If you don't have a certain size venue, you'll be skipped over. When you do, this is when everyone starts to pay attention."
The arrival of the Stardust, for example, opens up the market to bands too big for Daytrotter or the Redstone Room but not big enough for the Adler Theatre.
"We haven't had that middle venue before," Dale said. "Once bands have maxed out the Redstone Room, we've been like, 'No, we don't have anywhere else for you to play.' And they've had to leave the market."
More spaces, simply put, means more music.
"A lot of bands won't play the theater because it's too big or too intimidating," said Rick Palmer, executive director of the Adler Theatre. "This creates more options. As a fan of music, it means I get to enjoy shows I wouldn't see otherwise. From the business side, I think: The more the merrier."
Those "stepping stones" have been important in developing artists in the Quad-Cities, according to Kiely Mosiman, a music agent with Paradigm Talent Agency, who represents acts that Moeller has booked in recent years.
"A lot of people would otherwise skip the market if it weren't for the work (Moeller) has done to develop the music scene in the area," Mosiman wrote in an email.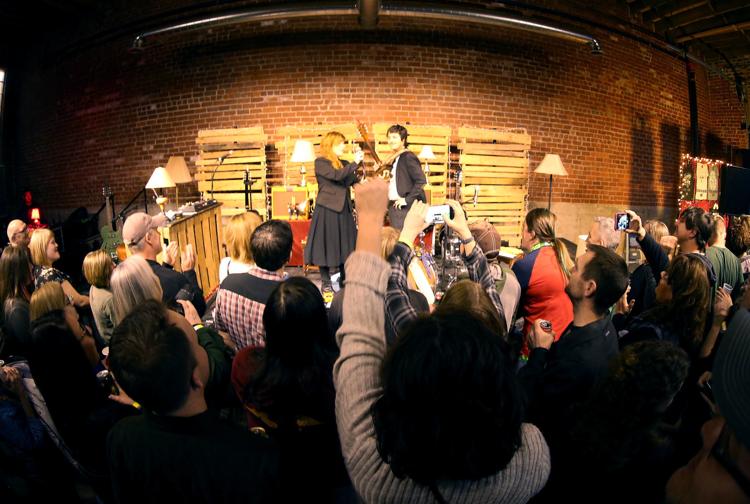 Acts can start playing in the Davenport area, "when they are on the smaller side," she said, including at the Raccoon Motel and Moeller's biannual GAS Feed & Seed Festival.
"Usually at that stage, bands are staying in the major markets, because the population base is so much larger," she said. "It's easier to sell tickets and break even. So, really, I can't overstate what Sean has done for the area."
The changing landscape has made possible a new, mutli-venue festival model for downtown Davenport. Alternating Currents, inspired by Austin's South by Southwest, replaced River Roots Live and is slated to return for its second year in August.
As Jason Parris, RIBCO's talent buyer of 10 years, said, the buzz has crossed the Mississippi River.
"The scene is the most thriving I've ever seen it," Parris said. "The diversity in venues helps support the diversity in the community."
Any competition among venues, he said, only "breeds originality."
"We will all find our niche and figure out what the market needs," he said. "It's good for everyone."
Carving out an identity 
If you want to set off a rant (the good kind) about the Quad-City music scene, just tell Carter or Moeller or Dale or the team behind Daytrotter that there's nothing to do here.
"When I hear someone say that, I think they're just not looking around," Carter said. "It's only starting to dawn on people that there's a true critical mass, and the definition of that is a scene."
The purpose of building more venues and putting on more shows, Moeller said, is simple: "To give people things to do and to get people to stay living here or to move here.
"This is not just for concertgoers or for people who like music, but for every single person in this community," he said. "Having music in town is a catalyst for so many things."
In Carter's mind, carving out the Quad-City's identity as a music scene has the potential to bring growth to the whole area.
"This is something that separates us from other communities, and we kind of have to run with that," he said. "There are a lot of other towns on the Mississippi River. There are not a lot of towns with a music scene like this. We've got it, and so many other communities would kill for it."
It's also something a lot of communities are trying to emulate, according to Justine Avila, executive director of Nashville's Music City Council.
"The buzz word we're hearing a lot right now is music tourism," Avila said. "Everyone is starting to realize that live music spurs more development and visitors and that it's good for livability.
"If you want to grow your music scene, what you have to remember is to do it in a way that fits your individual city's aesthetic. That age-old wisdom applies: Just be yourself."
This is not news to Carter, who says, "We've always been a music town. We're growing in an authentic way that makes sense for us."
Four months from now, when the Rust Belt is expected to open, the Quad-Cities' music landscape will grow again.
And, Carter said, there's still plenty of room for more venues.
"There are thousands of people who have never stepped foot in one of these places," he said. "So, I think we're a long way from too much."
Get local news delivered to your inbox!
Subscribe to our Daily Headlines newsletter.