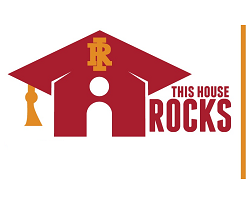 After rejecting bleacher bids last month, Rock Island-Milan School Board members on Tuesday approved bids for replacement bleachers at both junior high schools as well giving the go-ahead to long-awaited stadium renovations at Rock Island High School.
The board also discussed the district's transition to "e-learning" and the support being provided to district families during COVID-19.
Tuesday's meeting was live streamed because of the State of Illinois' stay-at-home order. People had the opportunity to join the meeting for participation, but no public comments were made.
Board members thanked administrators, teachers and other staff for their efforts in serving students and families during this time.
Superintendent Reginald Lawrence said Tuesday marked the district's first day of "e-learning," which he said followed previous efforts by the district to provide families with learning packets. Students are now using Google Classroom. Lawrence thanked Assistant Superintendent Kathy Ruggeberg and her team for helping the district make this transition, and he thanked teachers for being available to students.
"We get calls and concerns. We're trying to reach out as quickly as possible," he said. "We're continuing to work with families."
Lawrence said Mediacom and AT&T had assisted families with internet access and the district had passed out 1,500 Chromebooks for students in need of technology. Additionally, he said, the district purchased 100 routers to further aid families.
In addition to technology and other communications, the district is also ensuring families in need can access food. District spokeswoman Holly Sparkman said the district had provided about 10,000 meal kits to families since March 23. Each kit includes three days of breakfast and lunch meals.
Board member Marji Boeye said she appreciated all that had been done but encouraged the district to keep reaching out to serve families.
"Thank you for all of the efforts," Boeye said. "But, you know, let's not stop there. Let's continue thinking about other options."
Board members also approved bleacher bids for Washington and Edison junior high schools after voting down all bleacher bids received at the March 24 school board meeting. The bleacher bids last month, which would have included bleacher replacements at the junior high schools and the high school field house, were rejected because of uncertainty in the bond markets. The project at that time was bid as a complete project, not individual projects.
Chief Financial Officer Bob Beckwith said Tuesday that because the junior high bleachers would be funded with the 1% sales tax dollars, not the alternative revenue bonds the district intended to sell, the project could go forward through the cooperative bid program. The program, called Sourcewell Cooperative Bid, is a service available to government, education and non-profit entities.
Board members voted Tuesday to award the bleacher replacement contract for both junior highs to Carroll Seating, Elk Grove Village, for a cost of $123,000. This is the same pricing as the bid that was previously rejected, and Beckwith said the district can expect the same schedule for the project, beginning in late May and being completed by Aug. 1.
Board members also voted to approve a contract of $768,300 to Bush Construction of Davenport for Rock Island High School stadium renovations and exterior doors at Eugene Field and Longfellow Elementary.
The work at the stadium includes new construction of a restroom near the concession stand on the home side and a renovation of the visitor-side bathroom that includes upgrading to ADA-accessibility standards. The project also includes resurfacing of the stadium's track.
Board member Dave Rockwell said he was eager to cast his vote for the stadium improvements.
"Ah, this is exciting," Rockwell said.
Board member Terell Williams asked why the elementary door projects were included in this bid. Beckwith said those items were tied into the bid to reduce architectural costs.
The stadium work and elementary doors will all be funded with 1% sales tax dollars. Work is to be completed by Aug. 7.
Board members also approved $535,550 for roof replacement at Rock Island Academy. The contract was awarded to Sterling Roofing, Sterling, Ill.
In other business, board members, approved several personnel decisions, including the non-reemployment of two third-year probationary teachers for the 2020-2021 school year and the progression on the tenure track for several staff members. Board members discussed the decision-making process for how both administrators and teachers progress through the tenure track and said further discussions needed to take place regarding this.
Get local news delivered to your inbox!
Subscribe to our Daily Headlines newsletter.