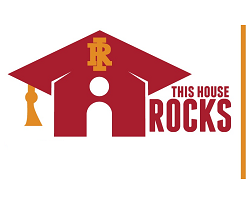 In a live-streamed school board meeting last week, Rock Island-Milan School Board members voted to reject all bids for bleacher replacements at both junior high schools and the high school field house due to uncertainty in the bond markets.
Due to the State of Illinois' "Stay at Home" order in response to COVID-19, the board meeting was conducted via a live stream with superintendent Reginald Lawrence and board members Terell Williams and Dave Rockwell joining together at the district administration building and all other board members joining remotely. Public access for viewing was available through the live-stream link and the public was invited to phone-in to participate in public comment, although no such participation occurred.
The public also could have called in to participate during a public hearing regarding the board's intention to sell not more than $17 million general obligation alternate revenue bonds for the purpose of improving facilities. No call-in comments were made.
The board was hopeful it could approve a bid from one of three contractors that responded to a request for bids for the replacement of bleachers at Washington and Edison junior highs as well as the high school field house. The project has a $2.2 million budget and bleacher delivery was expected to take 15 weeks.
Last month board members heard an update from administrators and Legat Architects, who said substantial completion for both junior highs and the lower level of the field house was expected by the end of July. Substantial completion of the upper level of the field house would follow by the end of August.
Chief financial officer Bob Beckwith said Tuesday three companies bid on the project. Larson Equipment's base bid was $896,932, Caroll Seating's base bid was $985,000, and Irwin Seating's base bid was $948,042. The board also asked for alternate bids, including one that would provide mobile corner seating at the field house and one that would make the first four rows of the home side of the field house individual seating.
Instead of moving forward with any of those contracts, board members voted unanimously to reject all of the bids due to the uncertainty in the bond market caused by COVID-19. Beckwith said the district will rebid the project in the future, with the possibility of having the project completed next summer.
Board president Gary Rowe was among those board members who said they were disappointed to see the delay.
"I think it's prudent we postpone at this time," Rowe said. "And it still will be a great project, just not right now."
The district's bond sale is still slated for a closing in early May. According to Beckwith, the district has three years to sell the bonds from the date of the public hearing.
Also Tuesday, board members expressed their appreciation for all of the individuals who have banded together to distribute meals and learning packets to families as the community copes with the impact of COVID-19. Rock Island-Milan schools and other Illinois districts are closed through April 7 by order of the governor. Meals are being provided to Rock Island-Milan families with children under the age of 18.
"It's good to see people coming together to continue to care for our families," board member Michael Matherly said.
Board member Tiffany Stoner-Harris said she agreed and encouraged the district to consider the social and emotional supports that can be provided to students and families during this time.
Lawrence thanked members of the administration, 12-month employees of the district and volunteers who have "stepped up to the plate during this challenging time." He said the district will continue moving through this process, and that he remains confident the district will get through this with its continued united efforts.
In other business Tuesday, board members also:
– Voted 5-2 to approve a three-day suspension without pay for an unnamed certified staff member. Board members Williams and Matherly voted against this action.
– Voted 5-2 to approve salary adjustments for some non-categorical positions for the 2019-2020 school year. Board members Marji Boeye and Williams voted no.
– Approved purchasing English language arts materials for sixth through eighth grade students from Open Up Resources, of Pasadena, Calif., at a cost of $150,732.
Concerned about COVID-19?
Sign up now to get the most recent coronavirus headlines and other important local and national news sent to your email inbox daily.