Even with the help of two other people, Earl Edwards is slow to get out of his chair and even slower to take his first step.
Standing at 6 feet, 2 inches, the wobbly 85-year-old Rock Islander uses a cane for assistance as he shuffles carefully across the room.
"The last two falls frightened me," said Edwards, who stumbled twice in recent months, scraping both sides of his face. "But I don't like sitting around the house; I'm used to doing things."
To overcome his fear and increase his mobility, Edwards is participating in group fall prevention and management classes this month at the Western Illinois Area Agency on Aging in Rock Island.
One in four Americans age 65 and older falls each year, and the risk of falling surges with age, according the Centers for Disease Control and Prevention. And for people in that 65-plus age group, falls are the leading cause of all unintentional injury deaths and non-fatal trauma-related hospital admissions.
But falling is not simply a symptom of aging and most spills are controllable, according to providers of the federally funded and research-backed program, A Matter of Balance, attended by Edwards and others.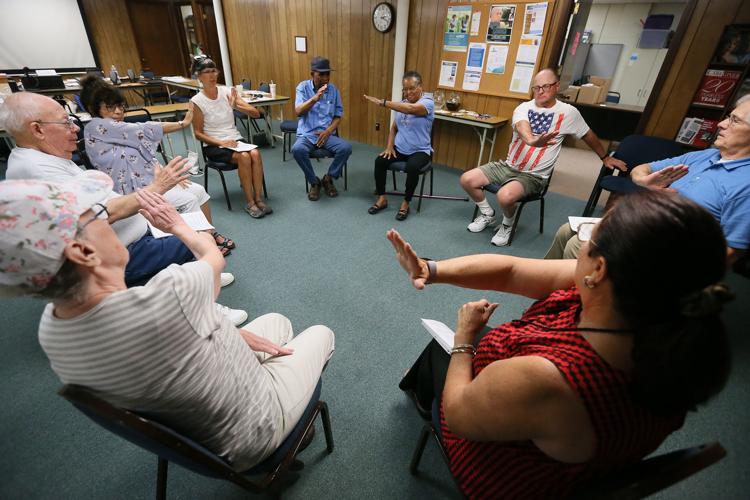 "People often fall because there's something that they're lacking," said Dave Sonneville, program coordinator of the Western Illinois Area Agency on Aging. "Their sense of balance begins to waver after sitting too much, their ankles are weak or their legs aren't toned.
"Through exercise, they can improve their physical ability, and through an attitude change, they can improve their outlook."
Monday marked the third two-hour session in the free eight-class series, and their first introduction to a sequence of simple exercises, including leg extensions, hip circles and calf raises, designed to build balance, flexibility and muscle.
"So when I leave here, I won't need my cane?" joked Edwards, a former butcher at Oscar Mayer's old Davenport plant, who has survived two strokes and has dementia. He is debating switching to a walker. 
Dianne Edwards, 66, is accompanying her husband to the classes to support him and better her own flexibility.
Two volunteers help Sonneville lead the class. They encouraged the group of eight seniors age 60 and older to do the exercises slowly, with purpose.
"Some people say, 'Well, I fell because I was thinking one thing and moving somewhere else,'" Sonneville said. "Don't get ahead of your skis; When you focus on what you're doing, you're less likely to fall."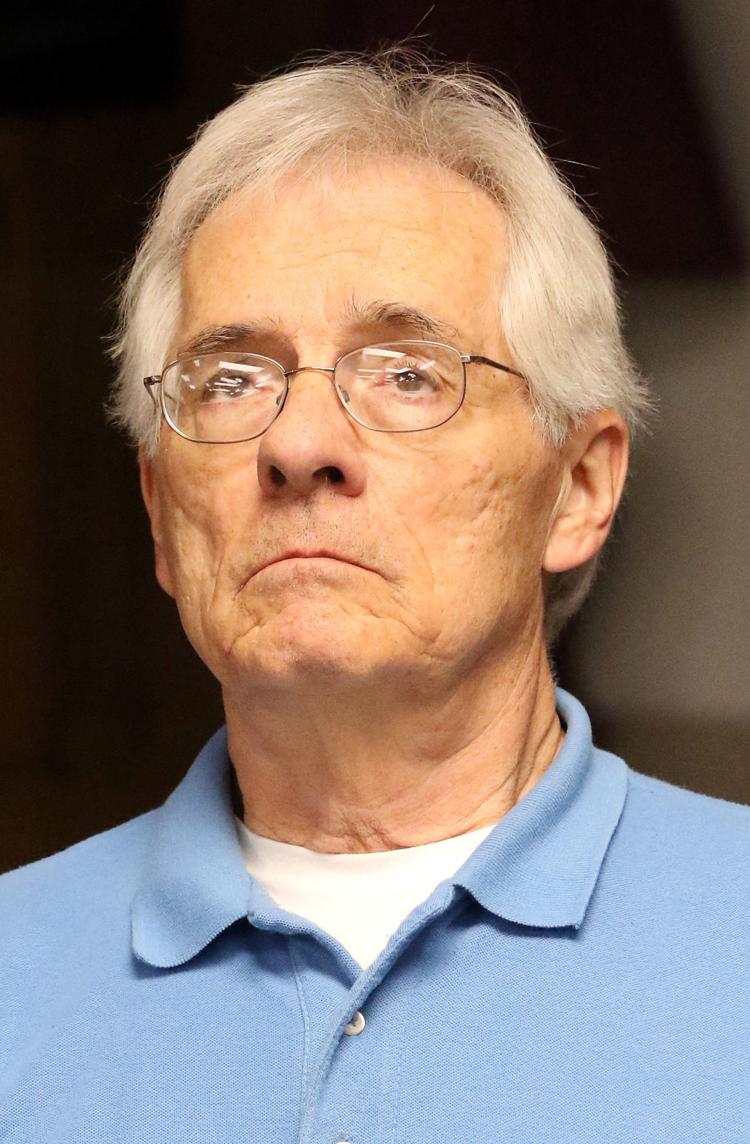 The Western Illinois Area Agency on Aging, which serves 10 counties, has held 126 A Matter of Balance classes within the last eight years. Of the 1,147 people who enrolled in the program, 994, or about 87 percent, completed it, Sonneville said.
Milestones Area Agency on Aging in Davenport hosts the same program and follows a similar mission. 
Sonita Oldfield-Carlson, program facilitator for Milestones, which covers 17 counties, believes age is just a number.
"When you're inactive, your body becomes deconditioned, and then it is truly harder to get out of your chair," she said, stressing the importance of exercising for at least 30 minutes a day. "It doesn't necessarily have to be tai chi or running a marathon; it could be as simple as taking a walk every night."
And regular movement spurs confidence, said Oldfield-Carlson, who is going to an annual symposium Friday in Ankeny, Iowa, organized by the Iowa Falls Prevention Coalition. 
Milestones and the Western Illinois Area Agency on Aging offer tai chi, a slow-moving meditative and physical exercise, too.