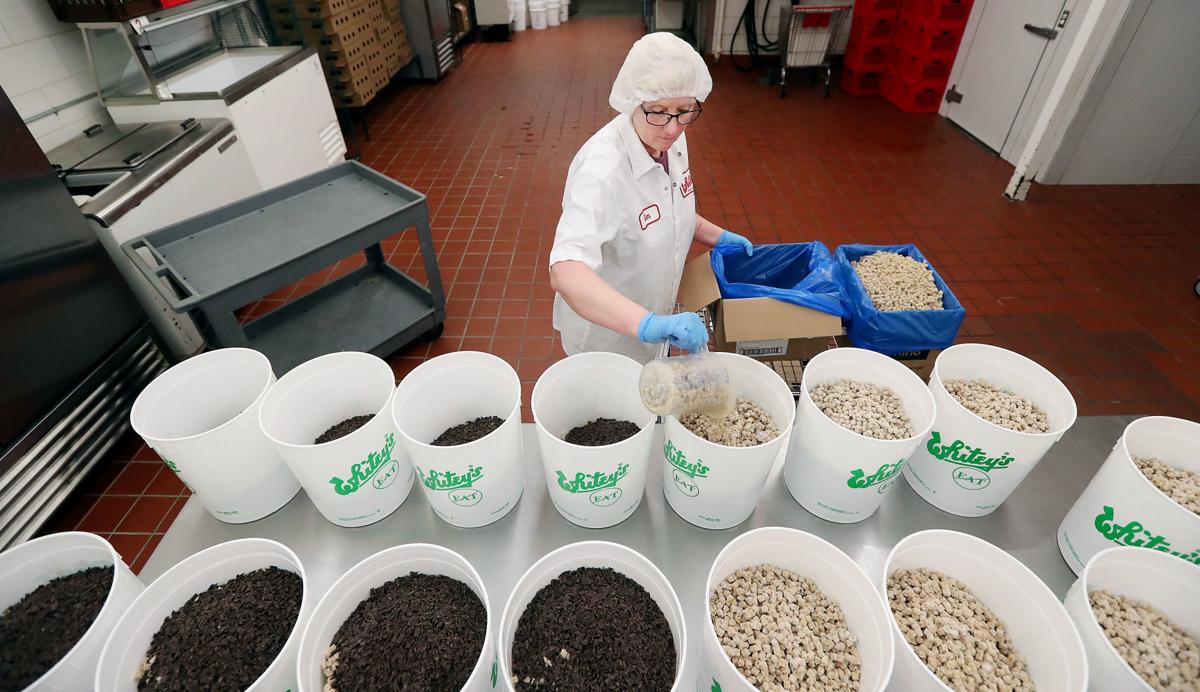 The grand-prize winner will see their ice cream in Whitey's stores later this year and will receive a $50 Whitey's gift card and three gallons of their concoction. The runner-up will receive a $25 Whitey's gift card.
"It is always great hearing the different combinations customers concoct in our stores, and we constantly hear from people that they have a great idea for a new flavor, so we decided to make it an official contest," Whitey's Ice Cream Inc. Vice President Annika Tunberg said.
To enter, submit your flavor idea via the entry form at whiteysicecream.com/whiteys-flavor-contest by 11:59 p.m. Sunday, Feb. 16. From there, Whitey's will choose two finalists, and then ice cream fans may vote online for their favorite flavor to select the winner, Tunberg said.
You have free articles remaining.
Whitey's tinkers with new flavors every couple of years, Tunberg said. "Some work and make it into our regular lineup, and some only last a couple of months. The last time we introduced brand-new flavors was in 2018 for our 85th anniversary." 
Whitey's has hosted flavor contests in the past, but it has been about 10 years, Tunberg said. And, "this is the first time we are involving our fans on social media in the final decision," she said. 
Tunberg says the folks at Whitey's are not necessarily looking for anything specific in a potential flavor profile, "but it is always good to remember that you don't want to load up your entry with too many things. There still needs to be room for ice cream in the flavor."
In addition, the flavor must not be so outlandish that no one would order it. It will "have to be something we think a lot of customers would love and come back to order again," she said.
Some 1,500 people have entered the contest so far, Tunberg said, and a lot of people have suggested flavors on Facebook and Instagram. "If you want your entry to count, be sure to submit it on our website," she said, not on social media.  
"We love hearing what customers are passionate about and getting everyone involved in the process," Tunberg said. "We are really looking forward to picking our final two and having the final voting be on Facebook to get our fans involved."