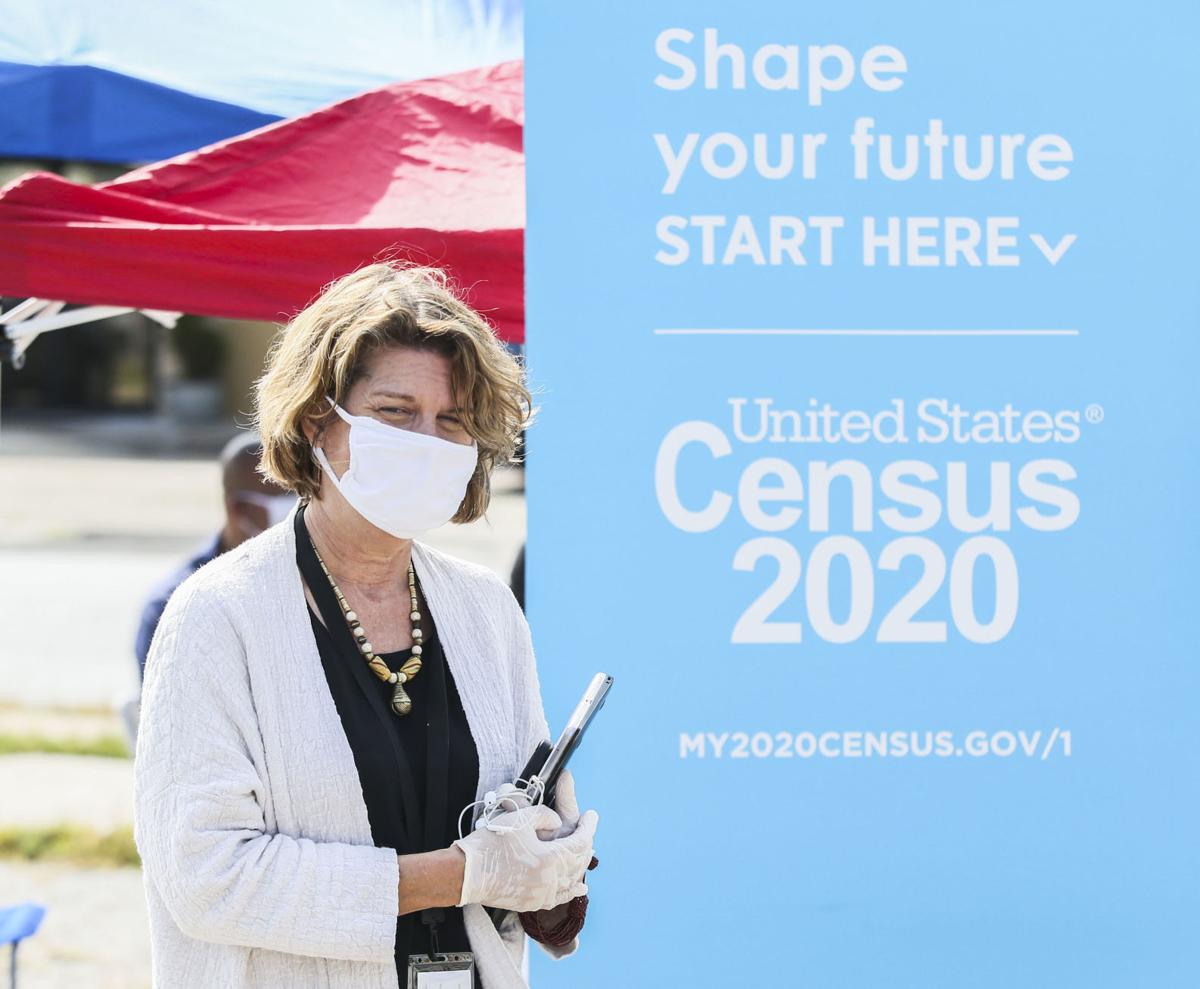 The U.S. Census Bureau has begun conducting a post-enumeration survey in the Quad-Cities to measure the accuracy of the once-a-decade headcount that determines state's seats in Congress and disbursement of federal funding.
The census ended at midnight on Oct. 15; however, census workers will be independently surveying a sample of the Quad-Cities population to measure the accuracy and quality of the once-a-decade tally, said Denise Bulat, executive director of the Bi-State Regional Commission.
A limited number of addresses from across the country were scientifically selected to represent the entire population, Bulat said. Addresses were then randomly chosen by the Census Bureau to participate in the follow-up survey.
Even if a person responded to the 2020 Census, the Census Bureau still needs individuals to respond to the survey to help measure how well it counted the nation and improve the next census, Bulat said.
"The survey estimates how many people and housing units were missed or counted erroneously in the census," she said.
Answers are kept anonymous, and the Census Bureau is bound by law to only use responses to produce statistics and is publicly prohibited from releasing responses in a way that could identify someone or their household.
Population numbers from the census will be used to decide states' congressional seats and determine how $675 billion in funding is distributed statewide and locally, whether for housing programs; water, sewer, road, bridge and other infrastructure improvements; or school funding.
Residents can follow a link at www.census.gov to verify whether a person is a Census Bureau worker conducting a post-enumeration survey.
Additionally, the Census Bureau will send a follow-up letter to selected homes that did not answer the survey, due to concerns about authenticity, Bulat said.
Surveys will be conducted into 2021, with results available in late 2021 and early 2022.
"We will get first aggregated numbers for counties, states and district, and then it will get more refined to the nitty gritty," Bulat said of 2020 Census results. "It won't be until 2022 we start getting down into our community sizes and our census blocks and census tracts. It takes some time."
Bulat noted that following the 2000 U.S. Census, the East Moline Correctional Center's population was almost omitted after a Census Bureau computer mistakenly placed the prison in Oak Grove, Ill.
Because the two towns are in the same county, the error went unnoticed at first, until Oak Grove officials noticed the community's population had grown by roughly 600 residents and knew it must be a mistake.
The revised count put East Moline's 2000 census population at 21,431, up from the 20,333 count without the correctional center's population, the Quad-City Times reported at the time.