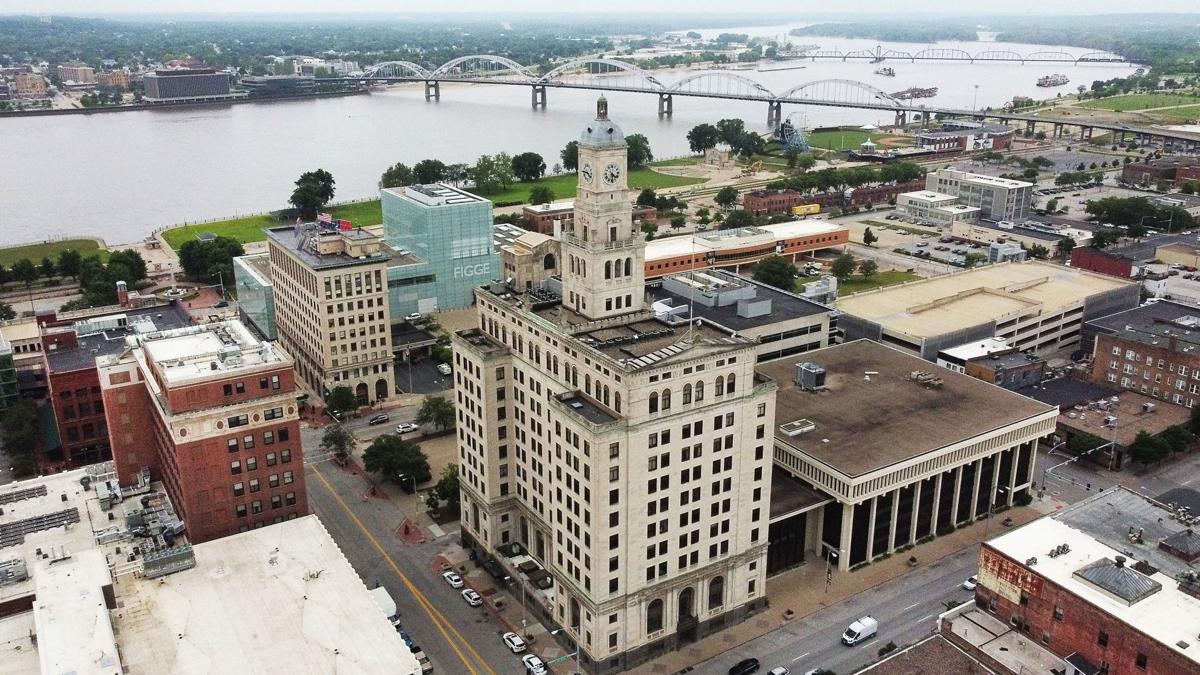 Davenport small businesses suffering financially from the ongoing COVID-19 pandemic now have another avenue for help.
The city of Davenport announced the launch of a Small Business Resiliency Project to assist small businesses that have been negatively impacted by COVID-19.
"This is a fantastic program ... that will be extremely impactful for businesses in Davenport," said Julie Forsythe, senior vice president of business and economic growth for the Quad Cities Chamber of Commerce.
Davenport has approximately $900,000 in federal block grant funding provided under the CARES Act to provide forgivable loans of up to $20,000 to qualified Davenport small businesses with 50 full-time equivalent employees or fewer that were negatively affected by COVID-19 in an effort to retain jobs and stabilize the local economy. Businesses must have been operating in Davenport before March 16, 2019.
"I think we will get a broad range of companies seeking assistance, but a lot of small retail to bars and restaurants — those places people couldn't frequent during COVID," as well dentist offices that were forced to shut down for a period of time during the pandemic, said Susanne Knutsen, economic development manager for the city.
To receive assistance, businesses must not have already received reimbursement or funding from any other local, state or federal relief program for the same items. They must also be in good standing with all local taxes, licenses and permitting.
However, businesses that have expended all of their Paycheck Protection Program funds may apply for assistance to cover payroll or mortgage expenses again but must document how those funds were used, Knutsen said.
"If they have funds left to be spent from the (Small Business Administration), the PPP or state of Iowa, we wouldn't fund that company for those expenses," she said. "But, we could then fund other ones. We just have to make sure we aren't duplicating benefits."
Businesses would be able to utilize city loans to pay mortgage, rent and utilities for the business to keep the lights on; salaries or wages of employees; and operating expenses such as inventory. Loan forgiveness will be based on the business' ability to retain positions for a three-month period, and at least 51% of employees must meet low- to moderate-income household guidelines.
Companies will be asked to provide income statements for their business for this year and last year to compare the overall impact the pandemic has had on their revenue.
"PPP loans and money given up to this point has pretty much run out, and not every business qualified," Forsythe said. "And so there were some small businesses that didn't even have the opportunity to those forgivable loans. We're in a transition time for businesses, where they're looking to see where they have additional options. It's still a challenge for businesses, depending on what sector they're are in. Certainly, restaurant, retail and hospitality has been significantly impacted. This is what's next that can help sustain their organization."
House Democrats and Senate Republicans remain at an impasse over another economic relief bill, as many of the benefits approved by Congress in the spring have ended. The $600 federal unemployment benefit ran out in July and a loan forgiveness program for small businesses expired.
"The assistance will be impactful in coming month and we move into the fall and winter season and the unpredictability of the progression of the (virus) and how it will impact their businesses," Forsythe said.
Applications can be turned in beginning Oct. 15 and through the end of October. City officials will then review applications in November and begin awarding funds in December, Knutsen said.
Applicants can email their application or questions to ed@davenportiowa.com or mail to: City of Davenport, Economic Development, 226 W 4th St., Davenport, IA 52801.
Get local news delivered to your inbox!
Subscribe to our Daily Headlines newsletter.