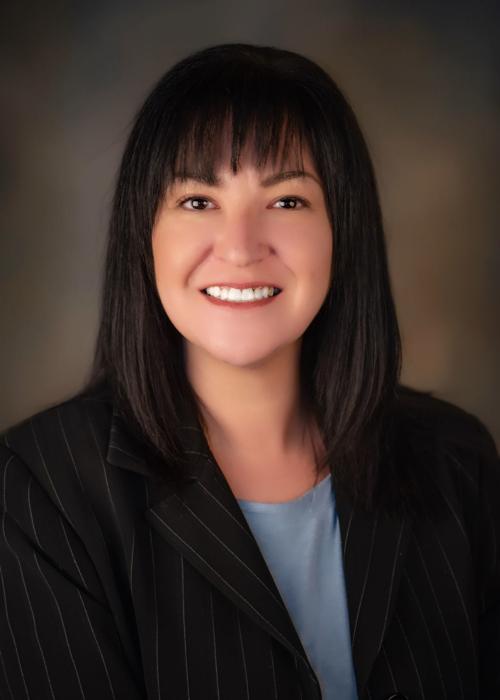 A letter to the Illinois Attorney General's Office is asking that Rock Island County State's Attorney Dora Villarreal be removed from office for violating state statutes by not practicing under her legal last name. Her legal name, Nieman, is listed on her registration with the Attorney Registration and Disciplinary Commission.
The complaint was sent to the Attorney General's Office on Monday by Rock Island attorney Williams Stengel. Stengel said in the complaint that prosecutions by the county under Villarreal may be compromised.
According to the complaint, when Villarreal was sworn in July 1, she was sworn in as Dora A. Villarreal. However, her law license states her real name is Dora Nieman. The former name she used on her license is Dora A. Villarreal Miller.
The complaint said Illinois requires that a State's Attorney must be a licensed attorney, but according to Stengel's letter a license search on the Illinois Attorney Registration and Disciplinary Commission on Tuesday shows there is no attorney licensed as Dora Villarreal.
Nieman said she married Nathaniel Nieman in 2015, at which time she said she changed her name and the name on her license as well. 
"I'm not practicing under some fictitious name," she said.
In an interview Tuesday, Nieman said she has always practiced law under her maiden name of Villarreal.
She said Assistant State's Attorney's Patty Castro and Heidi Weller both practice under their maiden names. However, a check of the registry shows that Castro is licensed under the name of Patricia Castro and Weller is licensed under the name of Weller.
You have free articles remaining.
"I am listed as an employee of Rock Island County as Dora Nieman," she said. "My state health insurance and benefits are under Dora Nieman. That's what my IMRG contributions are under."
She said she also gets paid as the State's Attorney as Dora Nieman.
Villarreal did not use her legal name in the organization of her political committee, Friends of Dora Villarreal.
On Form D-1, the Statement of Organization naming the Friends of Dora Villarreal as a political committee, the stated purpose is to "elect Dora Villarreal for Rock Island County State's Attorney." But according to the Attorney Registration and Disciplinary Committee, there is no Dora Villarreal, but there is a Dora Nieman.
The bond required of State's Attorneys that she took out also has the name of Villarreal, not Nieman. The name on the bond is Dora Amalia Villarreal.
"I was made aware of this complaint," Nieman said. "I think it's a terrible attack on women who choose to continue to use their own name professionally."
Villareal is running for reelection for Rock Island County State's Attorney. The primary election is March 17.
Stengel is a partner in the law offices of Stengel, Bailey and Robertson. Kathleen Bailey is running on the Republican ticket for Rock Island State's Attorney.