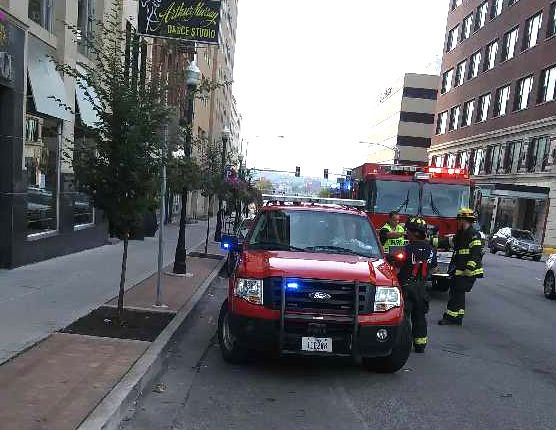 You have free articles remaining.
DAVENPORT —Two buildings were evacuated as a precaution in downtown Davenport Thursday morning after a construction crew struck a gas line at 229 E. 3rd St., according to Davenport Fire Department District Chief Scott Farnsworth.
The leak was under control and people were being allowed to return to the buildings as of 9:18 a.m. The call came in at 8:28 a.m.