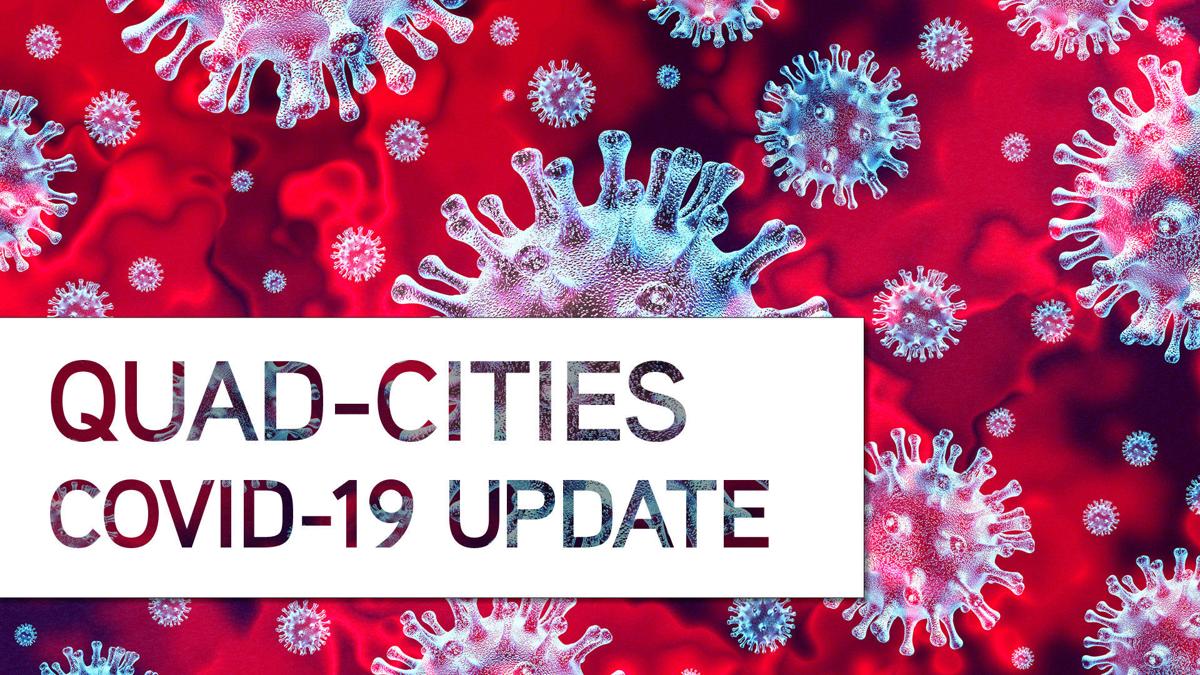 There is a coronavirus outbreak at the Tyson plant in Joslin, Nita Ludwig, Rock Island County Health Department, administrator confirmed Wednesday at the daily health briefing by the Scott and Rock Island county health departments.
As of Wednesday morning, there have been 92 positive cases for COVID-19 and two deaths in Rock Island County attributed to the Tyson Plant, Ludwig said.
"The meatpacking industry is inherently prone to COVID-19 cases because employees work in close proximity to each other," Ludwig said. "Our team has been working with Tyson managers for several weeks to work on mitigation efforts to reduce the number of cases, and the Tyson team has been taking our advice to heart."
Tyson has put up plastic glass barriers between workers and has staggered shifts and lunch schedules to reduce the number of employees congregating together, Ludwig said. A team from the health department visited the plant earlier this month. However, the U.S. Department of Agriculture is responsible for inspecting all meatpacking plants for food safety and operations, the county health department said in a release. 
Rock Island County has 426 positive cases and nine deaths, while Scott County has 222 positive cases and five deaths, even though Rock Island County has about 30,000 fewer residents.
Addressing a question on the large disparity in numbers in positive tests, Dr. Louis Katz, medical director, Scott County Health Department and Mississippi Valley Regional Blood Center, said a key fact would be how many people who work at the Joslin Tyson plant live in Scott County vs. Rock Island County. "That's probably a piece of it," he said, adding that further investigation is needed.
Jobs at meatpacking plants often are difficult, labor-intensive jobs where workers are close together.
"We do know that meat packing plants all across the country seem to have a lot of infections going on," Ludwig said. "And that is because of the nature of their work."
The Joslin plant contributes to community spread, too, Ludwig said.
"The nature of their work is that it's very hard to be social distancing on the production line," she said. "They have done some mitigation efforts, but it's a difficult industry to do that with. But I do think that some of it is community spread as well."
Katz also said he would not have made the recommendations regarding Iowa Gov. Kim Reynolds' decision to open up 77 counties and let churches and farmers markets be open in all 99 counties.
The Iowa Department of Public Health (IDPH) has been notified of 467 additional positive cases for a total of 6,843. There have been an additional 1,047 negative tests for a total of 34,494, which includes testing reported by the State Hygienic Lab and other labs.
According to the Iowa DPH, an additional 12 deaths were also reported, 323 Iowans are currently hospitalized and 2,428 have recovered. At this time, 1 in 76 Iowans have already been tested.
The Illinois Department of Public Health is reporting 50,355 cases, including 2,215 deaths, in 96 counties. Within the past 24 hours, laboratories have processed 14,478 specimens for a total of 256,667.
The Henry and Stark County Health Department on Wednesday announced a cumulative total of 45 confirmed cases of COVID-19 in Henry County and one confirmed case in Stark County.