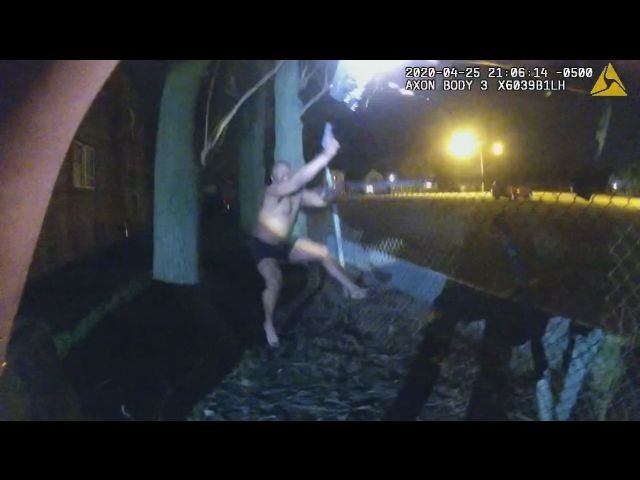 Seventeen men have been shot by police in the Quad-Cities in the past five years. Nine of them died.
Use of force by police officers is a national topic of conversation that gained momentum last year after the murder of George Floyd in Minneapolis. 
To look for trends in police use of force, the Quad-City Times and Dispatch/Argus reached out to police departments in Davenport, Moline, Bettendorf, Rock Island and East Moline, as well as the Rock Island County and Scott County sheriffs' offices, seeking a list of all officer-involved shootings from the past five years. 
The departments responded with a total of 17 shootings, about half (nine) of which were fatal. The non-fatal shootings all resulted in criminal charges against the suspect who was shot. One set of charges has since been dropped, and the others either resulted in a sentencing or still are being adjudicated.
Seven of the shootings involved officers from the Davenport police department; Rock Island and Bettendorf police departments each had three shootings; the Scott County Sheriff's Office had two; East Moline and Moline both had one, and the Rock Island County Sheriff's Office had none. 
Scott County Attorney Mike Walton, who makes the decision on whether charges should be filed against officers who use force in Scott County, said he believes that in each of the officer shootings on this list that were under his jurisdiction, the officers had a right to use reasonable force to protect themselves.
"I consider the police officers victims," Walton said. "In most of these, it's the officers who were shot at first. So, I would consider in these cases that the officers were the actual victims."
Every shooting by a police officer must be investigated by an outside agency.
Walton said the Davenport and Bettendorf police departments are usually investigated by the sheriff's department and the Department of Criminal investigation. The sheriff's department is usually investigated by Davenport and the DCI. When those investigations are complete, the county attorney, Walton in Scott County and Dora Villarreal in Rock Island County, receives a copy of the report, which is used to help determine whether charges are appropriate.
"A lot of people don't understand what my role is," Walton said. "People think that I'm blessing the incident or approving of the incident. That's not my role. My role is to look at it from the basis of criminal charges and whether criminal charges should be pursued."
Since the burden of proof in criminal cases is "beyond a reasonable doubt," Walton said, he doesn't pursue criminal charges unless he is convinced the officer or officers committed a crime. He also said he believes that in most use-of-force cases, officers are making a decision to protect themselves or others, and it isn't affected by outside factors, such as race.
"The officers, when they responded to each of these incidents, and again, they were all responding to crimes, they had no idea who they were going to encounter. They don't pick who they're going to encounter. It's not like there was a Black guy and a white guy here and they chose the Black guy," Walton said.
White officers were involved in all 17 shootings, and white suspects were shot in nine of the cases. Black suspects were shot in eight cases. Five of the Black suspects were killed by the officers who shot them, and three of the white suspects were killed.
Davenport lawyer and civil rights activist Eric Puryear said he believes there is a racial bias when it comes to officer-involved shootings in the Quad-Cities and elsewhere.
"In my own experience as an attorney, I've had cases where my white male client is literally swinging a sword at the police and they only go for their tasers. They successfully subdue him without injuring him, and we end up resolving that case as a misdemeanor," Puryear said. "I've also had cases where my Black client was shot and was not doing anything nearly as aggressive as swinging an actual sword at a cop."
About 1,000 people are killed by police nationally each year, according to a Washington Post database. Close to half of those killed by police nationally are white people, but Black people are killed at a much higher rate when the number of deaths is compared to population. Puryear said that trend matches local numbers.
"In most cases, we have white, male police officers. They're a lot more willing to use force than pretty much anybody else," Puryear said. "Who they shoot tends to be Black males, and because Black people make up 12 or 13% of the population, you can see they're over-represented here … If it were a proportion like we'd expect, then we would have seen a lot fewer than eight Black people shot and more than nine white people shot."
"I'm convinced the local departments are just as bad as the problem is nationally," Puryear said. "There are so many solutions to it; it's just that implementing them would require the people in power to actually use that power to fix the problem and they choose not to … To fix this, we need the police departments to actually hold their cops accountable."
Gay said the breaking point that made him write the petition was the most recent officer involved shooting in Rock Island, which resulted in the death of DeShawn Tatum. 
"Some people, they think that my whole position is anti-police, and that's not my position. My position is pro-justice," Gay said. "I'm against police brutality. It doesn't matter if you're white. It doesn't matter if you're Black. It doesn't matter if you're Latino. I'm against police brutality ... I filed the petition because I feel like the abuse is ongoing."
Each of the 17 shootings in the last five years is briefly summarized below, and information is given about the result of each shooting.
Only one officer was involved in more than one shooting. Andrew Lawler, from the Rock Island police department, was involved in a shooting in October 2020 and one in April 2021. In both instances he was one of multiple officers who shot at the suspect.
A Times/Dispatch reporter reached out to the Rock Island Police Department about setting up an interview with Officer Lawler but was told he could not make public statements because the shootings are subject to civil litigation. According to Rock Island Deputy Chief Richard Landi, the city has not received formal notification of a filing as of June 28; however there are indications that civil litigation is possible.