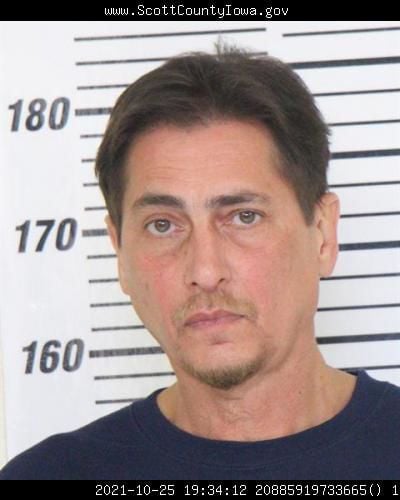 A Bettendorf man was arrested Monday for allegedly threatening his neighbor with a hatchet.
Daniel Constantine Bratcher, 53, knocked on the apartment door of one of his neighbors on Sept. 6 just before midnight, according to arrest affidavits. The neighbor opened the door and talked with Bratcher, who raised a hatchet above his head to threaten the neighbor. 
The neighbor tried to close the door, but Bratcher stuck his foot in it, the affidavit states. The victim then ran to his bedroom and locked the door. He told police he heard Bratcher follow him into his apartment. 
The victim was able to capture video of Bratcher standing in the doorway, with a handle of something at his right side. 
Bratcher has been charged with first-degree burglary and assault while displaying a weapon. He's being held in the Scott County jail on a $25,000 bond and has a preliminary hearing scheduled for 10 a.m. Nov. 5.