MOLINE -- Crime Stoppers of the Quad Cities is offering its maximum reward for tips that lead to arrests in the investigation of Corey A. Harrell Jr.'s murder.
According to police, Harrell was driving when he was attacked by the occupants of a black, newer model SUV with unknown registration around 10 a.m. Wednesday, Oct. 31, first in the 2100 block of River Drive. The shooting continued until Harrell, 22, of Moline, was fatally wounded in the 1500 block of 7th Avenue.
Moline Police Det. Jon Leach, who manages the area Crime Stoppers program, said on Thursday that a successful tip could earn the caller a $2,500 reward. He also urged people who think they have information related to the killing to contact the authorities, no matter how insignificant they think their information might be.
The Moline Police Department has released a picture of the suspect vehicle in the case.
Anyone with information can contact law enforcement or Crime Stoppers. People contacting the latter remain anonymous.
The Moline Police Department's Criminal Investigation Division can be reached at 309-524-2140. Crime Stoppers can be reached at 309-762-9500, through the P3 Tips app, or at crimeinfo.net.
103118-Shooting-001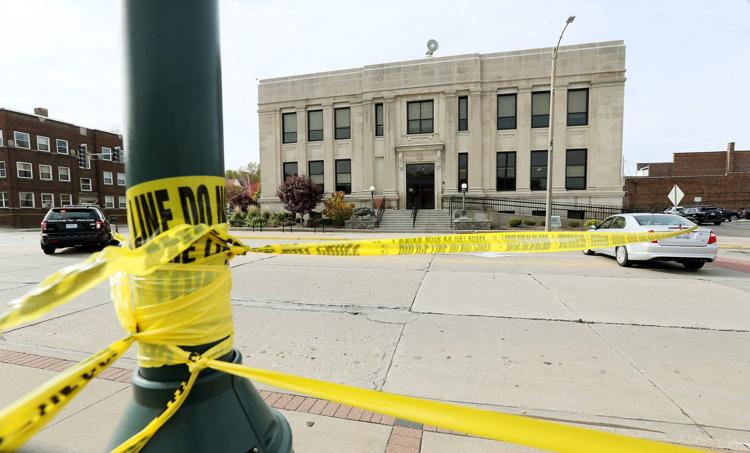 103118-Shooting-002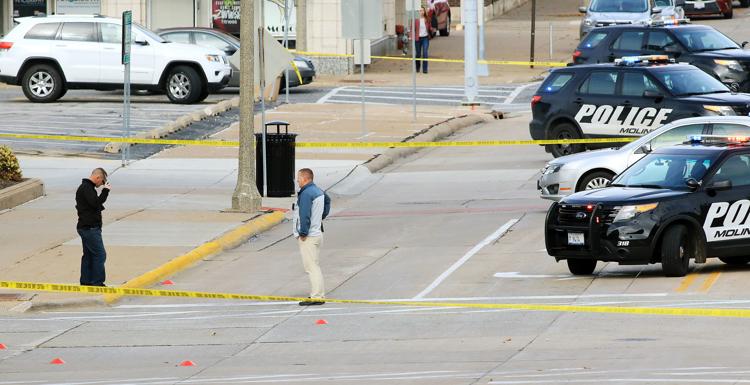 103118-Shooting-003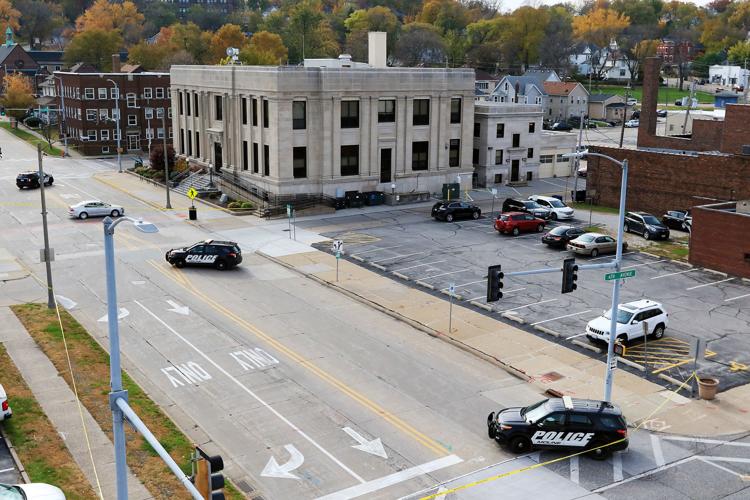 103118-Shooting-004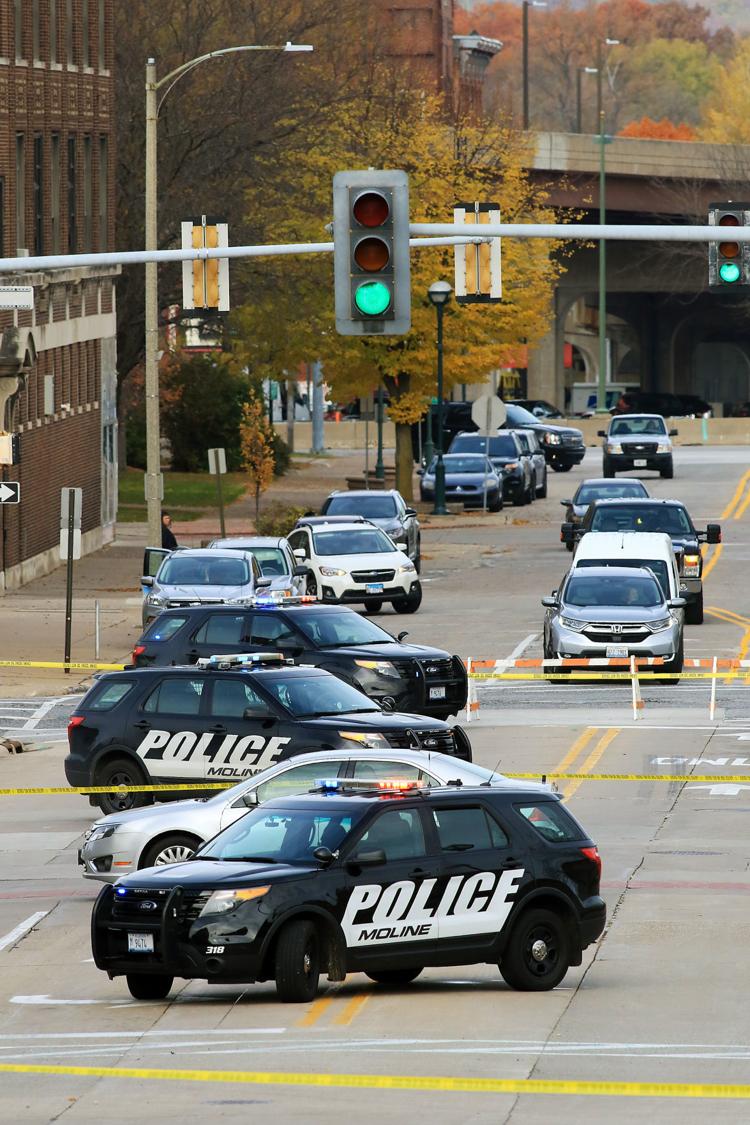 103118-Shooting-005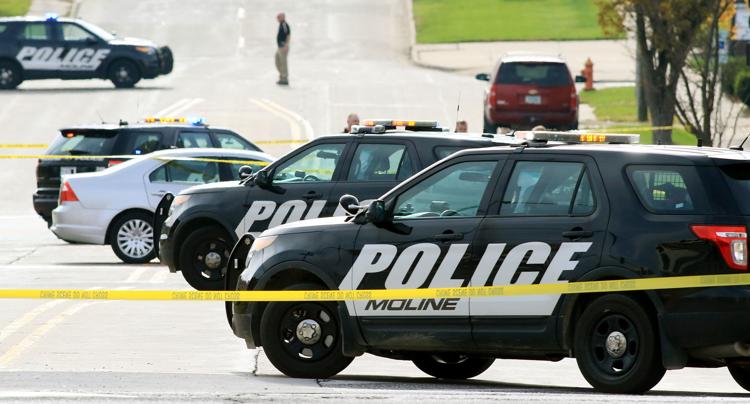 103118-Shooting-006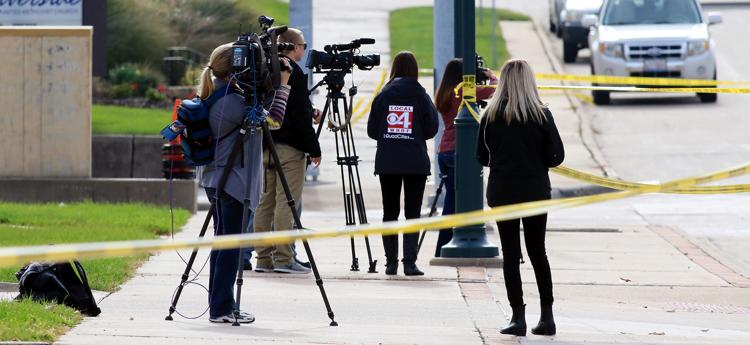 103118-Shooting-007

103118-Shooting-008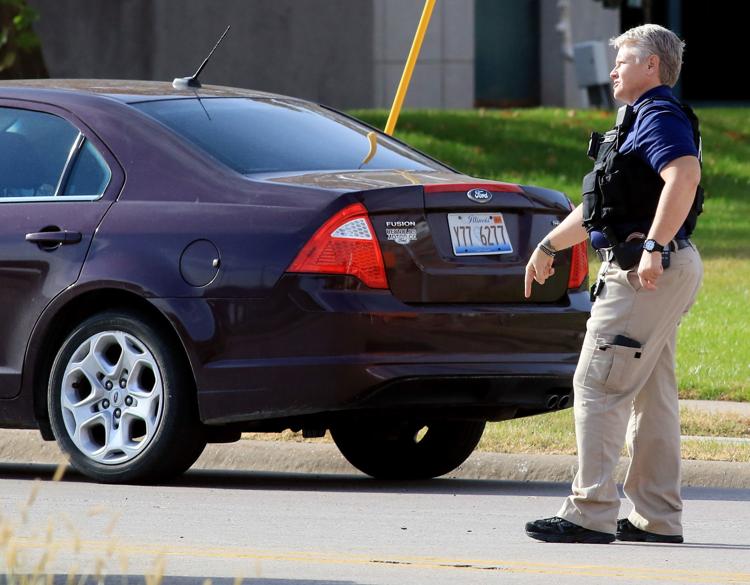 103118-Shooting-009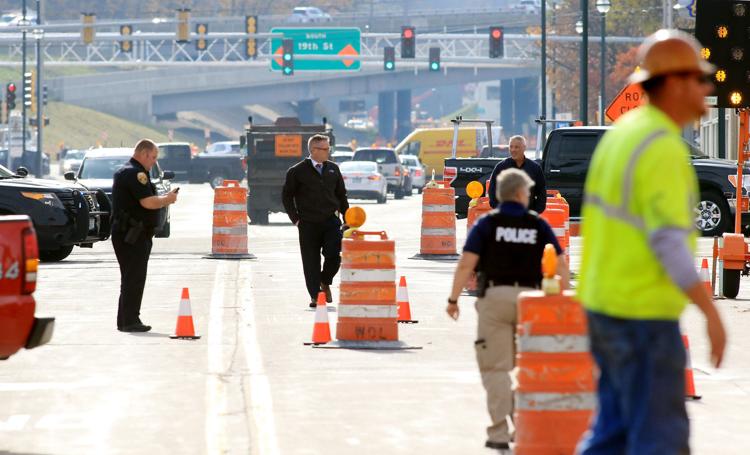 103118-Shooting-010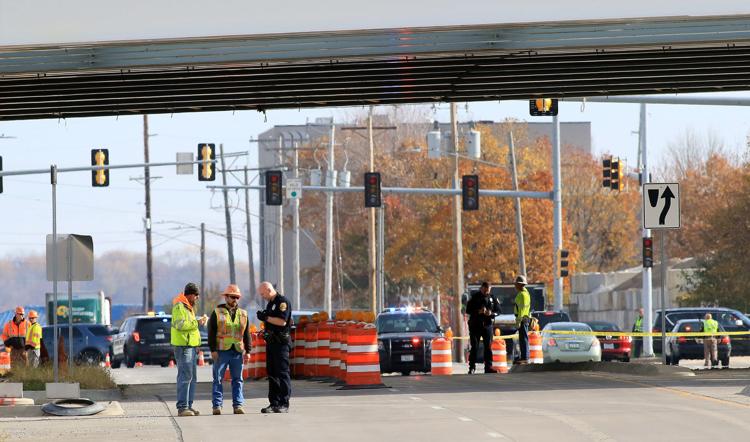 103118-shooting-jg-01a.jpg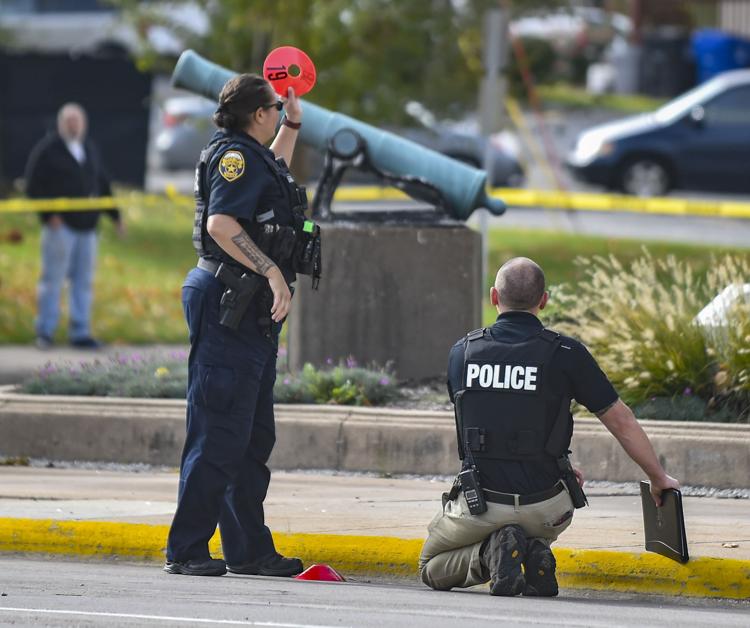 103118-shooting-jg-06a.jpg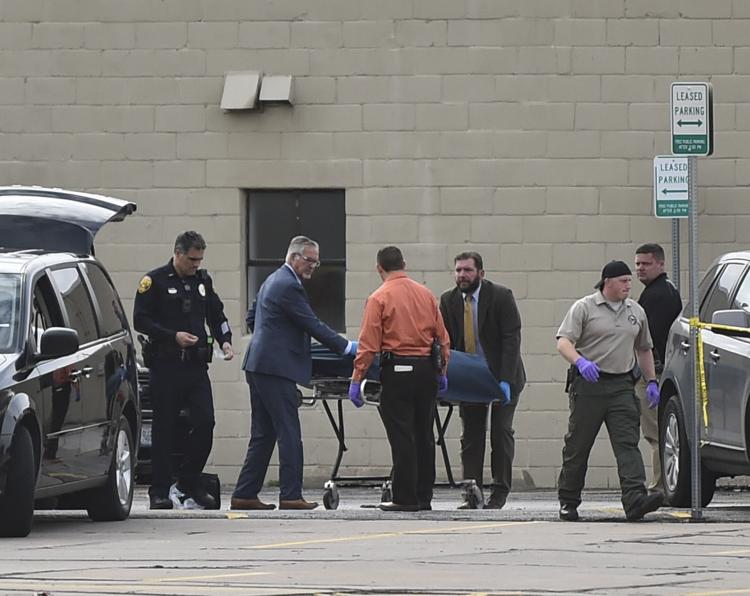 103118-shooting-tm-005.jpg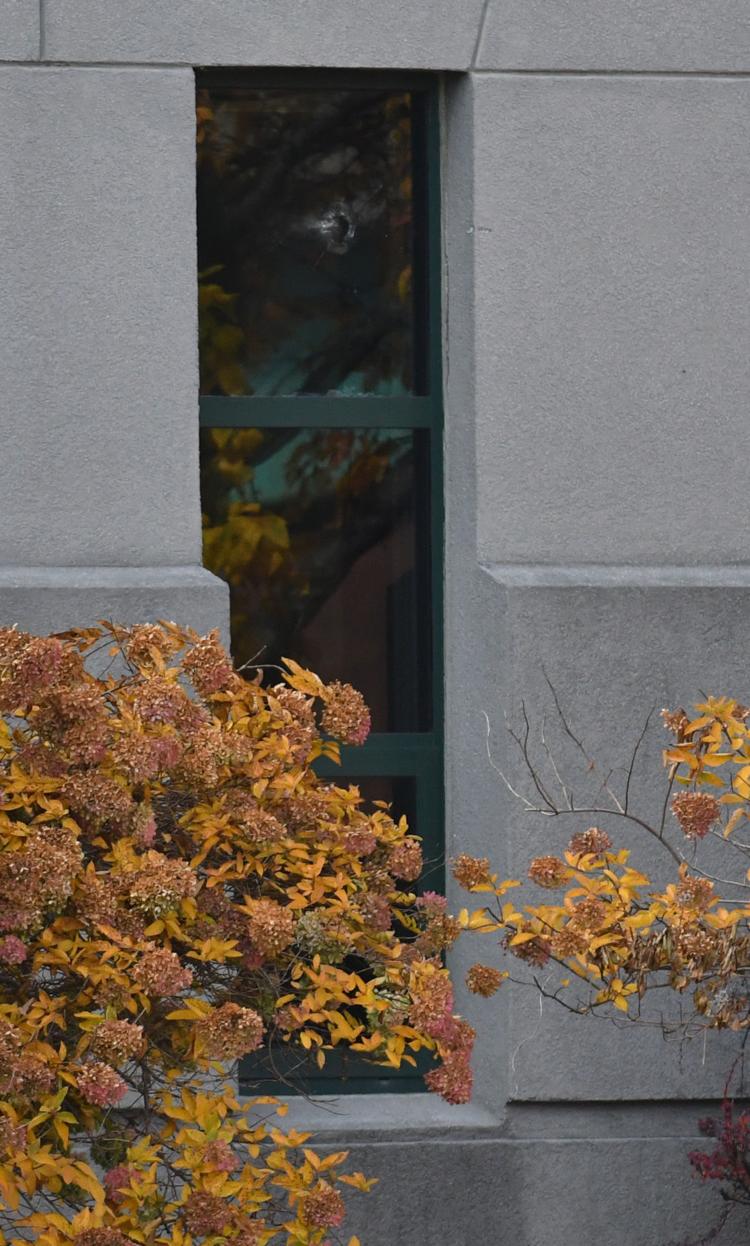 103118-shooting-tm-001.jpg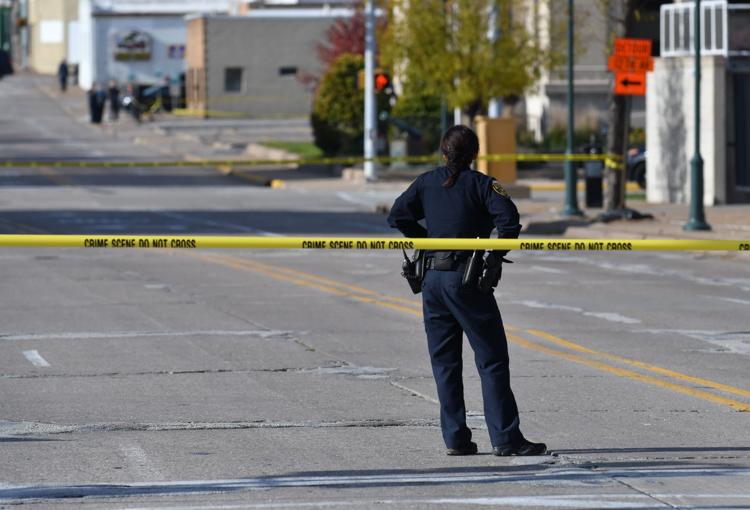 103118-shooting-tm-002.jpg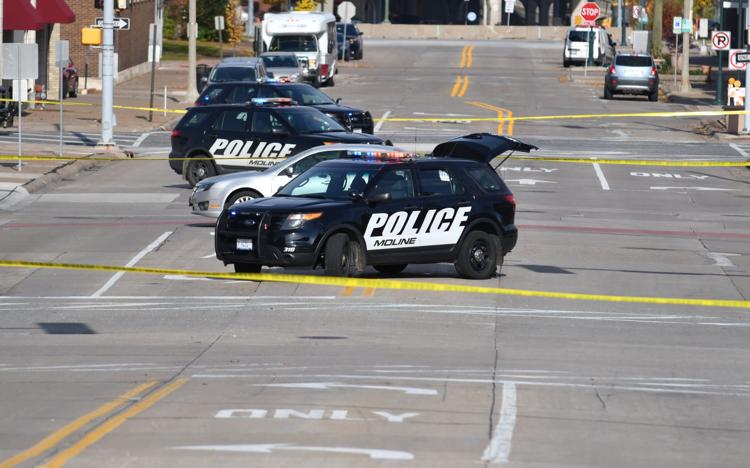 103118-shooting-tm-003.jpg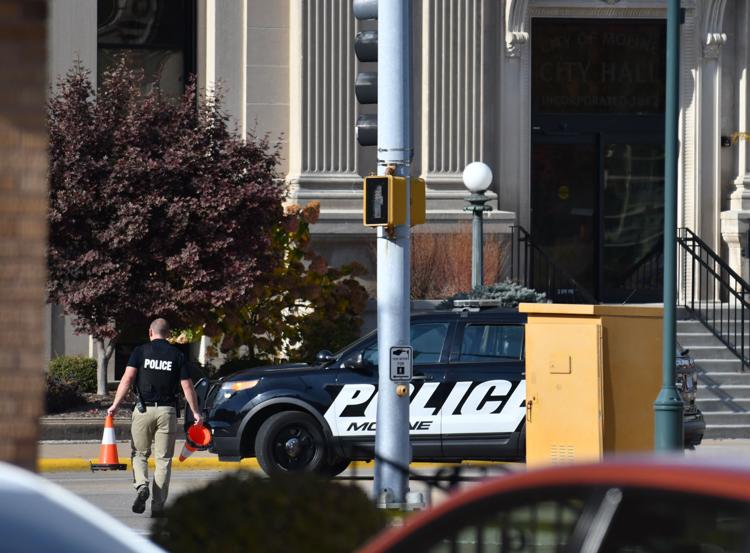 103118-shooting-tm-004.jpg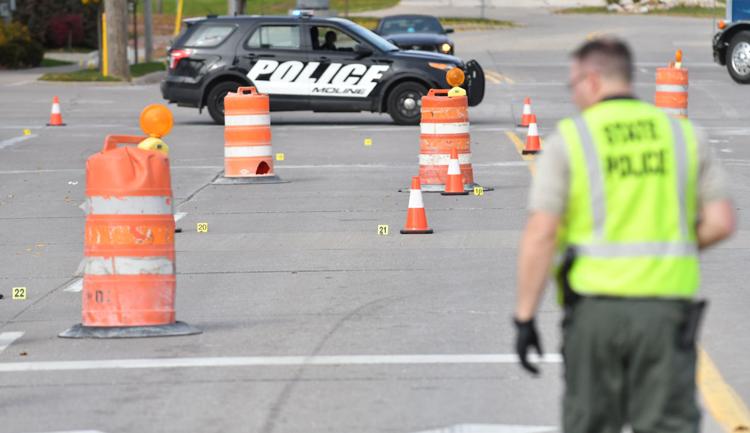 One dead after a shooting behind Moline City Hall.