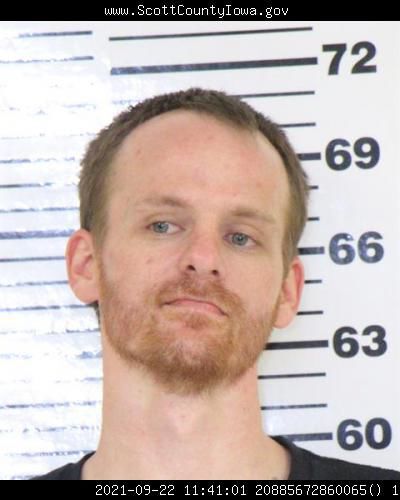 A Davenport man was arrested Wednesday and charged with hosting a drug house and child endangerment, as well as other drug-related charges.
Police executed two search warrants on Joshua Wayne Guinn's house, the first in February and the second on Wednesday, according to arrest affidavits. When searching the house, police found drug paraphernalia including marijuana pipes, bongs and pipes used for smoking methamphetamine. They also found about 165 grams of methamphetamine, 26 dosage units of LSD, 4.5 grams of marijuana, a digital scale, packaging material and about $2,570 on Guinn's person.
Guinn, 31, reportedly told police that he supplies multiple people with methamphetamine and uses methamphetamine and marijuana regularly in his house, where his 5-year-old son lives with him. He also said he allows others to come use the drugs in his house. 
Guinn is currently being held in the Scott County Jail without bond.