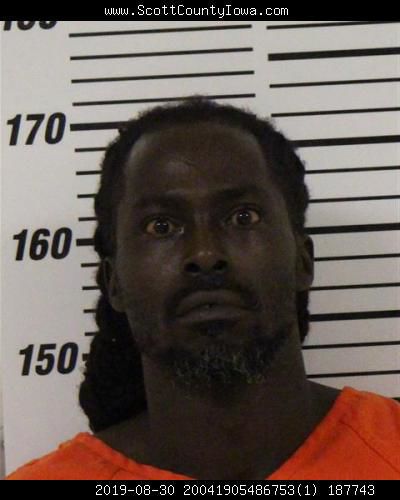 A Davenport man is facing charges after police say he led police on a chase and crashed into a home Aug. 28.
Henry Clay Rush Jr., 40, last known address in the 2600 block of North Concord Street, was booked into the Scott County Jail Friday night on charges of eluding, a Class D felony; leaving the scene of an accident, an aggravated misdemeanor; driving while barred, an aggravated misdemeanor; and possession of marijuana, a serious misdemeanor.
He also was cited for speeding, striking a fixture on the highway, failure to provide proof of financial liability, failure to give continuous turn signal, failure to maintain control and driving on the wrong side of a two-way highway.
Court records show Rush posted $10,700 through a bail bond company and was released. His first court appearance will be Wednesday.
At 11:15 p.m. Aug. 28, Davenport police responded to the 1500 block of Fillmore Street for a report of shots fired.
You have free articles remaining.
Police alleged in arrest affidavits that Rush fled in a vehicle and was pursued by officers. The vehicle passed through a stop sign and drove through a residential yard before crashing into a residence, causing significant damage.
A female passenger suffered a fractured leg in the crash.
Rush fled. He later admitted to police that he drove 65 to 70 mph before the crash; the posted speed limit is 25 mph through the residential area.
He said he fled from police because he knew he knew he was not supposed to be driving. Police say he has been barred in Iowa since May 2019 and will remain that way until April 2021.
Rush also had two marijuana blunts in the vehicle, according to police.
Police said Tuesday the shots-fired incident remained under investigation. The female passenger is not facing charges, they added.
At the time of his arrest, Rush already had two pending driving while barred cases against him in Scott County Court.