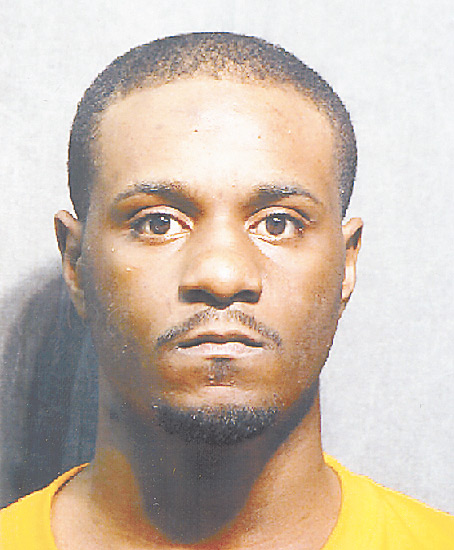 A 26-year-old Davenport man with a long criminal history in Iowa and Illinois has been sentenced to three years and 10 months in federal prison after pleading guilty to tampering with a federal witness.
Cainnan Devance Gates III, also must spend two years on supervised release when his prison sentence is completed.
He was sentenced Friday during a hearing in U.S. District Court, Davenport.
According to court documents, Vincent Charles Reid III was arrested April 17 on federal firearms charges.
The charges stated that on April 1, Reid sold a stolen loaded Taurus .38-caliber handgun to a woman working as a confidential informant for law enforcement. The $450 purchase took place outside of Reid's house on Heatherton Drive in Davenport, a frequent trouble spot in the city.
Nine days after Reid's arrest, Gates went to the home of the informant and threatened her in the presence of her sister, officials said.
"(The confidential informant) said Gates told her if her name was anywhere in Reid's paperwork, her name came up in court or if she showed up for any court proceedings, he was going to knock her teeth down her throat and beat her," court documents say.
Documents say Reid sold the gun to the woman, who was working for authorities in exchange for potential benefit on state drug charges. The gun was reported stolen in a burglary in Davenport in November.
The serial number was scratched in an attempt to conceal it, officials said.
Reid was sentenced to 13 months on the charge on Oct. 29.
Gates has numerous criminal convictions that include domestic abuse causing bodily injury, drug possession and being an accessory to a felony.
He also has a conviction for aggravated unlawful use of a weapon in Rock Island County. That conviction was in connection with the April 2006 shooting death of Andrell Hearn, 20, in Rock Island.