"It was not random. It was targeted," Matson said of the shooting.
He said two victims were taken to a hospital in Iowa City for treatment and that at least one of the victims was seriously injured. Davenport police said Friday that all four victims suffered non-life-threatening injuries but one was still in serious condition.
Matson pleaded for anyone with information about the incident to call the Davenport Police Department at 563-326-6125, Crime Stoppers of the Quad-Cities at 309-762-9500, or submit an anonymous tip via the "P3 Tips" mobile app or submit a tip online at "qccrimestoppers.com."
Matson as well said Davenport police and city officials "are doing everything we can to find out who the shooters are and go after them.
"If you use a gun in the commission of a crime in Davenport, especially to hurt people, you need to be in jail," he said. "At all levels of the criminal justice system we need to understand that and have that mentality to take this serious, and that people who do this need to be (incarcerated).
"We are using every investigative tool we have to identify the shooter(s), including utilizing assistance from other law enforcement partners."
State crime analysts arrived in Davenport last month to provide "increased investigative tools" to speed along investigations of gun crimes in the city. And state troopers have already been assigned to patrol Davenport highways, which Matson has said will continue for the immediate future.
Additionally, Matson said Davenport police met with FBI and U.S. Bureau of Alcohol, Tobacco, Firearms and Explosives earlier this month and agreed to partner in providing technical, analytical and other assistance to aid investigations into gun and major crimes.
City officials also met two weeks ago with U.S. Sen. Joni Ernst, R-Iowa, to discuss pressing issues facing Davenport, including infrastructure and public safety.
Matson said Ernst was supportive of city officials' request for tools and sources — whether through the FBI, Department of Justice or ATF — to aid Davenport police in responding to a surge in gun and gang violence, and was "willing to partner with us to help improve public safety."
Davenport aldermen on Wednesday approved a three-year, $43 million spending plan for utilizing nearly $41 million federal dollars Davenport will receive as part of the $1.9 trillion American Rescue Plan.
The plan includes $750,000 to hire "violence interrupters" — community members who would aid police in heading off conflicts before they turn deadly. Aldermen also approved using $1 million in federal COVID-19 rescue funds to provide seed funding for a $2 million youth-crime prevention program.
Davenport, Bettendorf and Scott County will provide five year's worth of initial funding for the program, during which time local leaders would continue to examine a long-term, sustainable funding model, including public and private sources.
Bettendorf will provide a one-time payment of $300,000. Scott County would provide a total of $700,000 in equal installments over five years.
Matson on Friday said he expects a public announcement in the coming weeks of additional funding partnerships from other government and community partners to support the Youth Assessment Program aimed at connecting youth and families to preventative behavioral and mental health services to lower juvenile crime.
United Way will serve as the fiscal agent, managing and administering the funds and a contract with Family Resources to provide assessment, referral and case management services.
"We're moving on many different avenues of tackling this crime," Matson said, "both from a prevention side and enforcement side."
On the northwest corner of Gaines Street at 13th Street, a group of eight people gathered for a prayer vigil on Friday. The group has met many times and sometimes the crowd is bigger and sometimes it's smaller. 
Sister Johanna Rickl, of the Congregation of the Humility of Mary, was among the people gathered for the vigil. The shooting from Thursday night was on their minds, as were many other problems that are facing the community. 
In explaining why the gathering, Rickl said that people need to realize that, "We are all beloved of God, that we are one and that we all have worth and value, and so it's important for us to keep lifting that up and not let us forget just because of all of the bad things we see happening and the violence, but to kind of keep calling each other to our better selves, and as somebody mentioned here, being in solidarity not only with the people who are suffering the wounds, but also the ones who are doing it because they too are broken and in need of healing.
"So when we feel like we can't do anything, sometimes it's good to come together and by the strength of our own presence and our prayer there's a multiplication that's beyond us to measure and it does matter and it does make a difference," Rickl said. 
"We're here to make our community more whole and really be here for the people who are suffering so much, and it's hard to find out what to do, but this is one thing we can do," she added. 
Shooting in West Davenport
Watch now: Paramedics assist a man wounded in a shooting in Davenport
Thursday shooting 2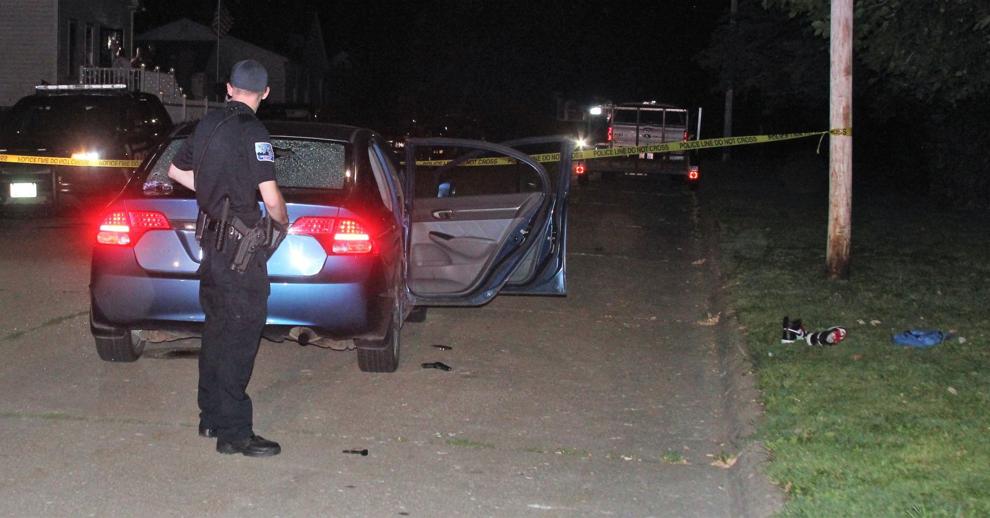 Thursday shooting 5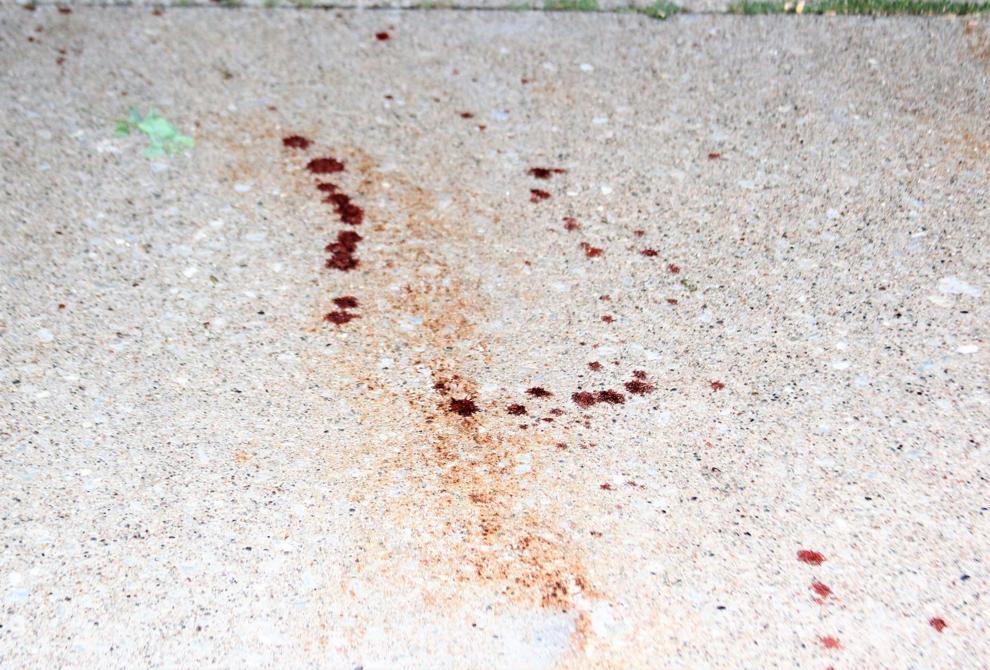 Thursday shooting 4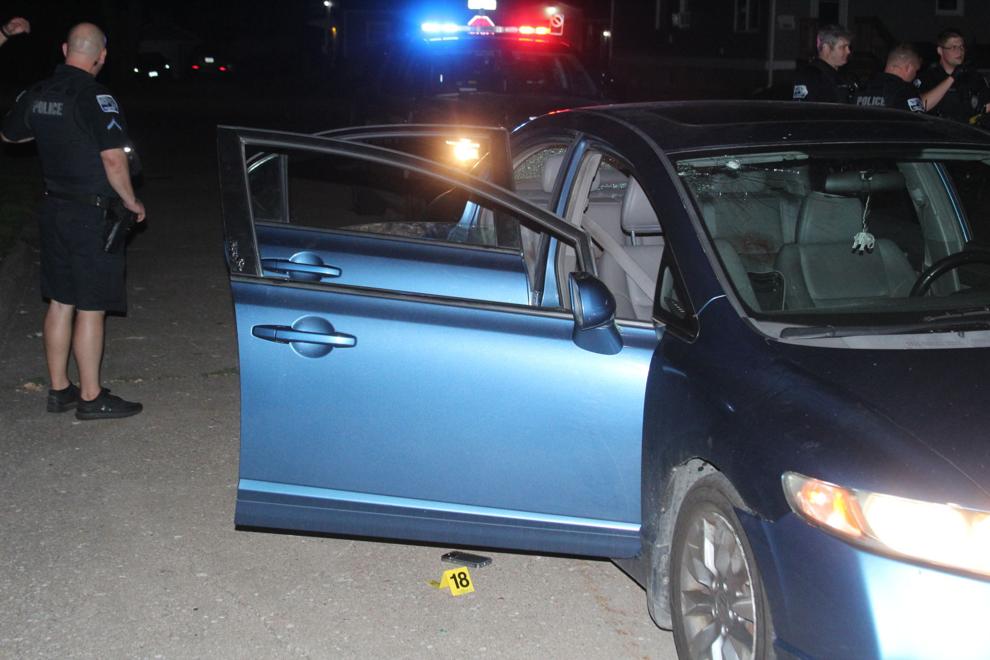 Thursday shooting 3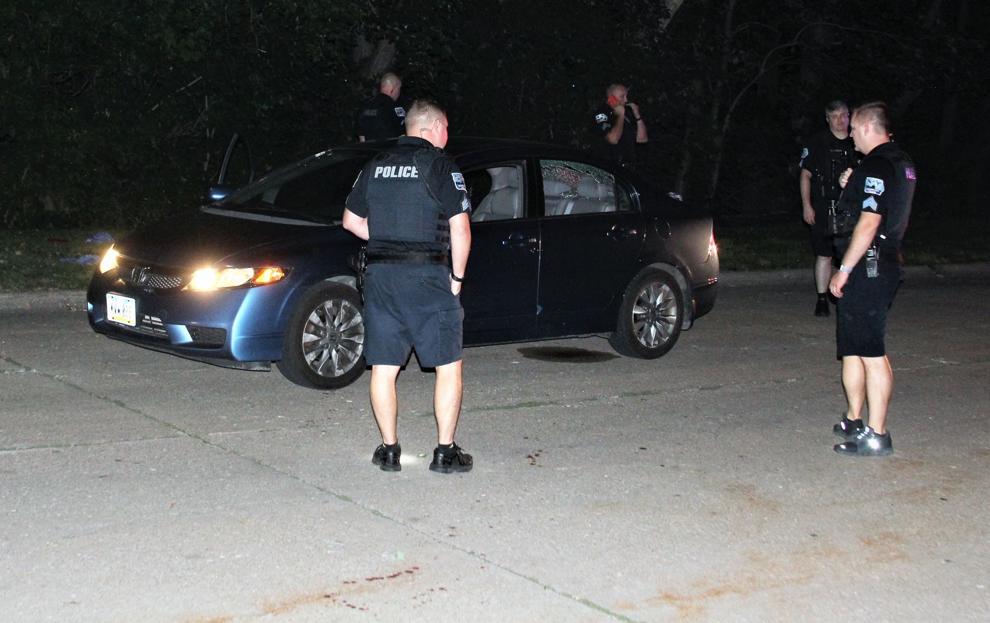 Watch now: Paramedics aid man wounded in a shooting in Davenport on Thursday.
Watch now: Davenport police investigate shooting on West Locust Street and Pacific Street.