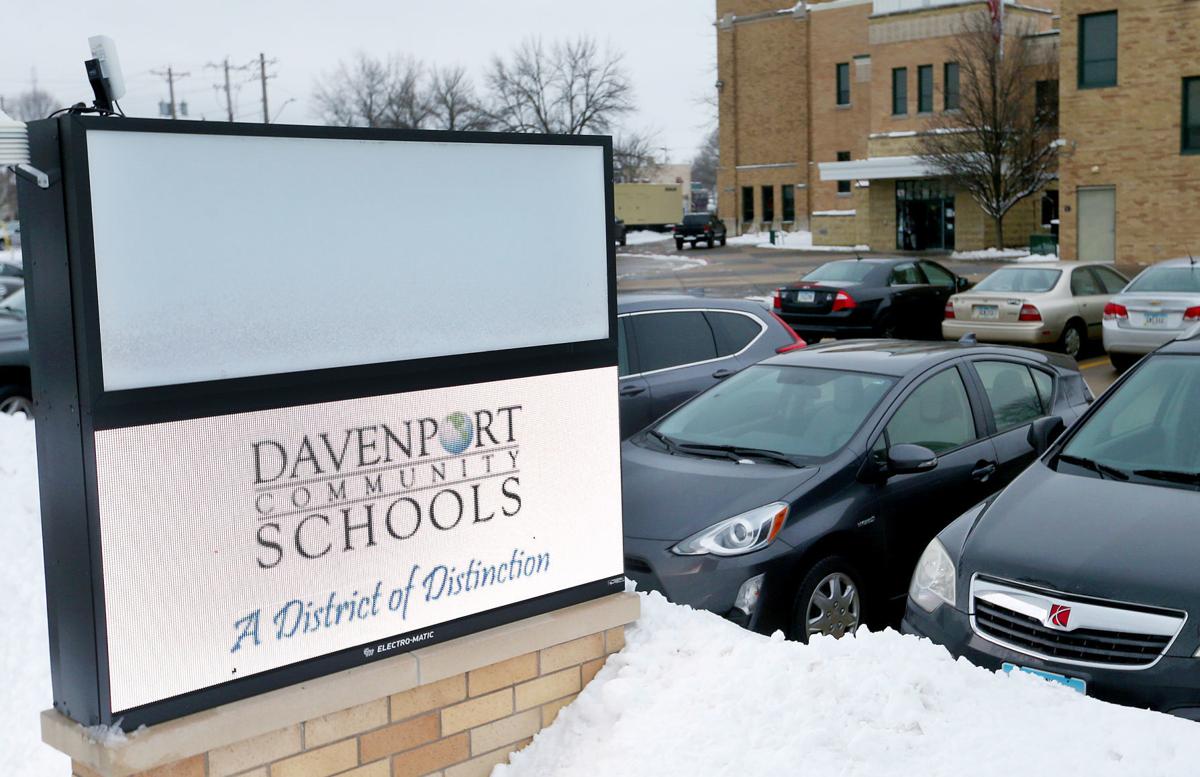 Student No. 1216 and his mother clasped hands and bowed their heads at 7:05 p.m. Tuesday in a small conference room on the second floor of J.B. Young Opportunity Center.
They waited while the seven members of the Davenport School Board voiced "Yes" or "No" votes.
Angela Hughes slowly shook her head and stared at the table in front of her after the board voted 4-3 to expel her son — known as Student No. 1216 to protect his anonymity.
Student No. 1216 was expelled until at least the fall of 2022 following a Nov. 4 attack on a fellow Davenport West High School student later identified as Charlie Macaluso.
Both students are 15 years old.
School board members Julie DeSalvo, Bruce Potts, Ralph Johanson and Daniel Gosa voted in favor of expulsion. Clyde Mayfield, Linda Hayes and Dr. Allison Beck voted against the measure. They heard testimony from Student No. 1216's family members at 6 p.m. and deliberated for 30 to 40 minutes.
The board members declined to comment on the decision.
Captured on a cellphone video and posted to Facebook, the attacked caused brain trauma, and Macaluso had to be flown to the University of Iowa Children's Hospitals for emergency surgery.
Both Hughes and Macaluso's mother, Theresa Wallenhorst, said the attack was prompted by a photo Macaluso took of Student No. 1216 during the course of a what Wallenhorst called a "school project."
In the photo, Student No. 1216 is lying in one of West High School's halls. A school janitor is lying behind him. Hughes said her son and janitor were "goofing around" but he was later bullied.
Hughes said the bullying over the picture led her son to act out.
One of the students who attends West High School serves as a student representative to the Davenport School Board. Adam Parcel said Student No. 1216 was bullied before he attacked Macaluso.
"I'm not defending what he (Student 1216) did in any way," the 17-year-old senior said. "I just pray for all the people involved and I think we can look at what was available to the kid (Student 1216) before the attack happened.
"I know he was called in — but maybe he didn't feel like he could talk with anyone. Kids in school knew about that picture. I didn't see them until after, but I heard about it before the attack. I think the school handled it the best they could, I just wonder if students really have ways to express themselves."
Parcel said he thought Student No. 1216 should be suspended and not expelled.
"I'm a big believer in second chances," Parcel said. "I wonder if it might not help to really work with the kid to help him and then re-evaluate his chances to coming back to West."
After the school board's decision was announced, Student No. 1216, his mother, and a number of other family members left the session in silence. They were followed by board members moving to Tuesday's regular meeting.
Mayfield remained behind in the small conference on the second floor of the school district's headquarters. The school board member silently stared at the top of the table in front of him.
Sign up for our Crime & Courts newsletter
Get the latest in local public safety news with this weekly email.