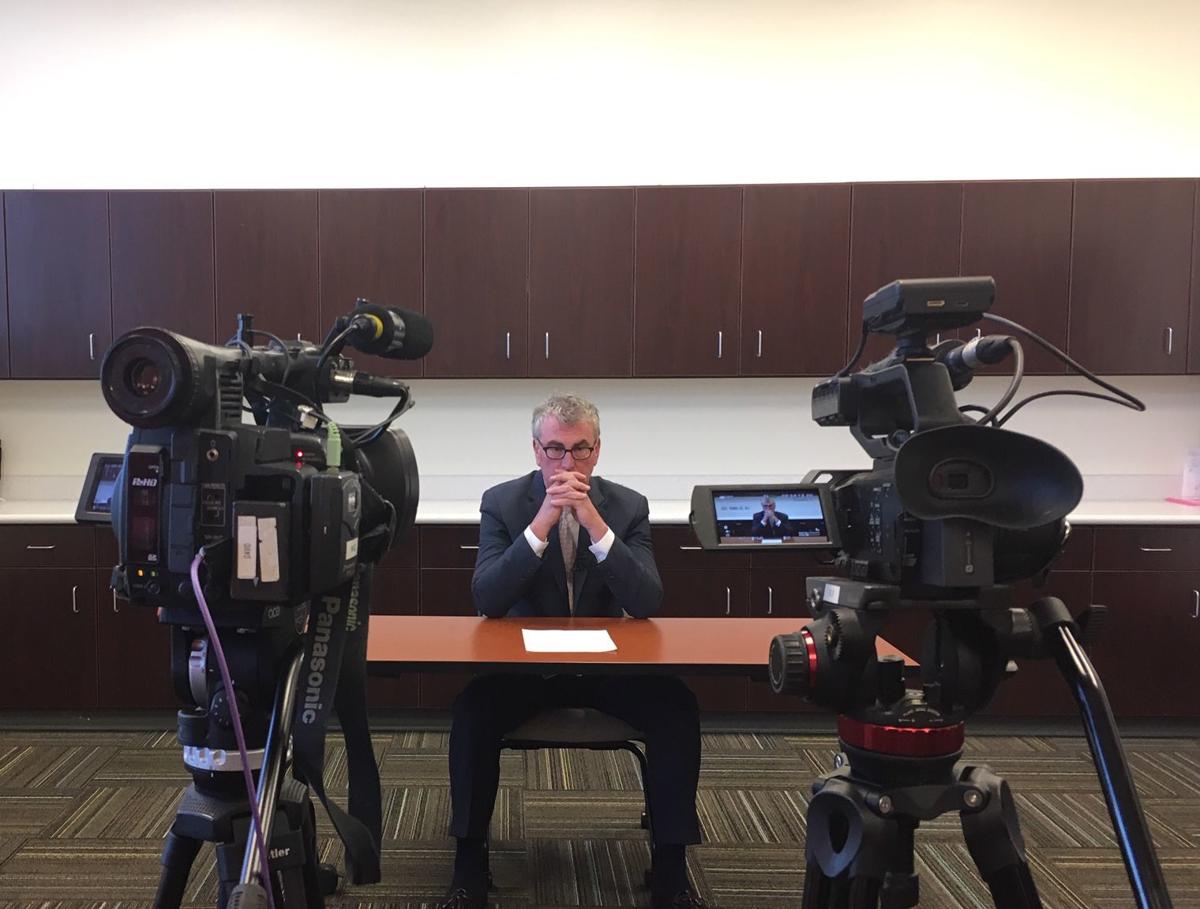 Davenport Schools Superintendent Dr. Robert Kobylski said he wants to hear from parents, students and "many others" in the wake of Monday's attack at West High School.
Kobylski said he would plan a summit to get such information during a press conference Tuesday in the district offices at the corner of Main and Locust streets.
The district's top administrator faced questions about how West High School and the district handled the incident — the attacked student was sent to University of Iowa Children's Hospitals with a traumatic brain injury.
While the school district has declined to discuss specifics, a cellphone video widely shared on social media made it clear a male student attacked a seated male student in the school's cafeteria during a crowded lunch period Monday. The attacker struck the seated student a number of times — most while the attacked student was on the floor. The attacker then threw a chair on top of the student.
The Davenport Police Department said the attacker, 15, was arrested and charged with assault causing serious injury, a class D felony. He was cited and turned over to a parent.
Kobylski said the injured student was transported to a local hospital by the student's mother. The school's nurse made the determination to release him.
Kobylski said the nurse made the decision to not call an ambulance, but stressed the decision was the nurse's, not the mother's.
You have free articles remaining.
Kobylski declined to comment when asked if the attack was motivated by a picture of a student and staff member, saying the picture may be "uncomfortable" and the matter had been referred to the district's human resources office.
The superintendent also explained the length of time it took for the school's resource officer to intervene.
"The attack lasted 10 to 12 seconds and resource officer reacted in 29 seconds," Kobylski said. "The cafeteria had 400 students in it and there were four adults in the cafeteria to supervise —including the school resource officer," he said. "There were a lot of kids standing up to see what had happened. The adults there to supervise reacted as quickly as they could."
Kobylski acknowledged the attack most likely traumatized other students and said counselors will be available.
"We will go into classrooms and speak with students — we aren't going to wait for the summit," Kobylski said.
The summit will be aimed at expanding the conversations with students and faculty and staff to include parents and law enforcement.
"It wouldn't surprise me if we end up having more than one summit," he added.
Kobylski said he is confident the "vast majority" of the just over 14,000 students who attend Davenport schools "follow the rules."
"I would send my children to Davenport schools," he said. "I would send my grandchildren to Davenport schools."