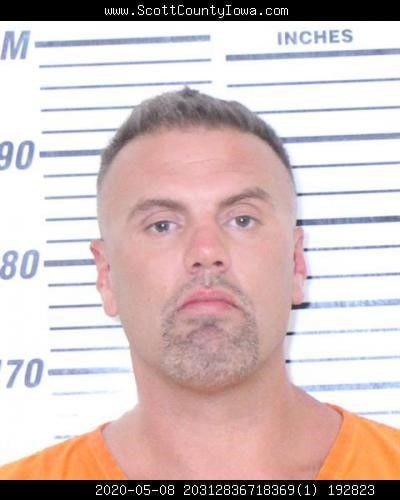 A former boxer and MMA fighter was arrested last Friday and charged with attacking his live-in girlfriend with a hammer, then assaulting another person with a drinking glass.
Alex Rozman, 37, was arrested by the Davenport Police Department and booked into the Scott County Jail at 4:02 a.m. Friday, May 8. He faces felony charges of domestic violence, criminal mischief, and willful injury.
Rozman also was charged with misdemeanor counts of aggravated domestic violence, driving without a license and driving while intoxicated.
According to a report from the Davenport Police, Rozman struck his girlfriend with a hammer and she jumped from a second-story window to escape.
The police allege Rozman then attacked another person, "striking her is the face several times." Rozman then struck the woman in the head with a drinking glass.
Rozman allegedly then took his girlfriend's pick-up truck and drove it into her other parked vehicle, a sedan. Damage is estimated at more than $10,000.
Rozman has a 2009 conviction in Iowa for domestic abuse assault in Scott County, as well as a 2019 pending charge for domestic abuse assault here.
Rozman also has an April 6, 2020 pending charge for domestic abuse assault impeding air/blood causing bodily injury in Scott County.
Both victims were transported to Genesis East hospital due to their injuries.
Rozman was a local MMA fighter with mixed success during the first decade of 2000s. He grabbed headlines in April 2013 when he was asked to box against Hughie Fury in an undercard match at Madison Square Garden.
Fury was the reigning amateur world heavyweight champion at the time and dispatched Rozman at the 2:26 mark of the first round.
Sign up for our Crime & Courts newsletter
Get the latest in local public safety news with this weekly email.