A Davenport man was sentenced Friday to life in prison without the possibility of parole in the fatal shooting of 46-year-old Jason Roberts outside of a downtown Davenport bar in June.
Several members of Roberts' family took the witness stand and gave emotional victim impact statements during a nearly 30-minute sentencing hearing for Deondra Thomas, 37, in Scott County District Court.
They talked about Roberts' kindness and peaceful nature, his "corny jokes" and his wisdom. They also talked about the love he had for his daughters, Jalynn, Olivia, Kashé and Déja.
His sister, Kristen Roberts, recalled the time when Roberts and his girls put together a lip sync routine to "The Girl is Mine" for a family competition at Thanksgiving a few years ago. Roberts helped his daughters plan out the routine, practice and buy the outfits and props.
"To me, it's a perfect reminder of how present he was in their lives, how much he loved them, how much they loved him and how much he loved being their dad," she said. "I will never forget that."
They also talked about their grief at losing him too soon.
"It's impossible to put into words the magnitude of the loss of Jason Blair Roberts," his brother, Brad, said quietly from the witness stand.
Thomas, shackled and dressed in orange jail garb, leaned back and rocked in his chair and occasionally swiveled around to look out at his family and friends in the courtroom gallery during the hearing.
He declined to make a statement before Judge Stuart Werling handed down the sentence.
A Scott County jury on Jan. 16 convicted Thomas of first-degree murder and possession of a firearm or offensive weapon by a felon.
Prosecutors argued at trial that Thomas shot Roberts three times just before 2 a.m. June 9 outside MVP Sports Bar, 801 W. 4th St., and left the area in a maroon SUV driven by his cousin.
Roberts, prosecutors said, was trying to be the peacemaker when a disagreement arose among friends. Thomas interjected himself into the situation.
Thomas' cousin testified that Thomas admitted to shooting Roberts.
Defense attorney Jack Dusthimer argued prosecutors failed to prove Thomas guilty on both charges and questioned the credibility of several witnesses.
Roberts' ex-wife, Yolanda Roberts, told Werling during Friday's sentencing hearing about her last memory of him. It was 3 a.m. and she was awakened by a loud noise in her home.
When she went to investigate, she found Roberts sleeping, and snoring, on the couch. Later that day he told her he had seen some "suspicious-looking people" down the street from her house and wanted to make sure she was safe.
"I tell this story because it speaks to the character of who Jason was — a kind, modest, considerate, loving, caring man who never judged a person and always saw the good in everyone."
She continued, "I say this to you — a lesson will repeat itself until it is learned, Deondra Thomas, and you will learn today. I pray Jason's death is not in vain and as you spend the rest of your life in jail, I hope you seek this opportunity to make right of all of your wrongs."
Assistant Scott County Attorney Amy DeVine read a letter from Roberts' daughter, Jalynn, who wrote that June 9 was "the day I lost my best friend, the day he took you away from me."
"June 15, I watched as they put the best father, the kindest uncle, the most caring husband and most of all, my very best friend, in the ground."
She wrote in the letter that a common thing people say to her and her family is "I'm sorry for your loss," "I'm so sorry to hear what happened," and "I can't imagine what you're going through."
"All my family is left to say is 'it's OK, it's OK, it's OK.' But we're not OK. Nothing about this is OK, no part of me is OK. He was the best thing that I had. Literally, the best thing ever. He loved me unconditional. No matter how much I want, I will never have someone like my dad again. And the fact that he left so soon isn't OK," she said.
Werling called Roberts' death "senseless."
"If we in this lifetime have any social obligation to the world around us, it is that we work to make the world better because of our existence here," he said. "Certainly, Jason accomplished that and his loss is a loss for the entire community. And it's a senseless loss."
Werling said all Roberts' wanted that morning was "peace," something he had dedicated his life to.
"Because he had the audacity to disagree with you, to confront you and apparently touch you, you made the decision to shoot him and to murder him, and for no reason other than that you just wanted to kill somebody," Werling said to Thomas.
He said the evidence in the case was "overwhelming."
Life without parole is mandatory for a first-degree murder conviction. Werling also sentenced Thomas to up to five years in prison on the gun charge. The sentence will be served back-to-back with the life sentence.
Thomas also must pay $150,000 in restitution to Roberts' heirs, Werling ordered.
Dusthimer told the judge that Thomas has instructed him to file a notice of appeal.
Jason B. Roberts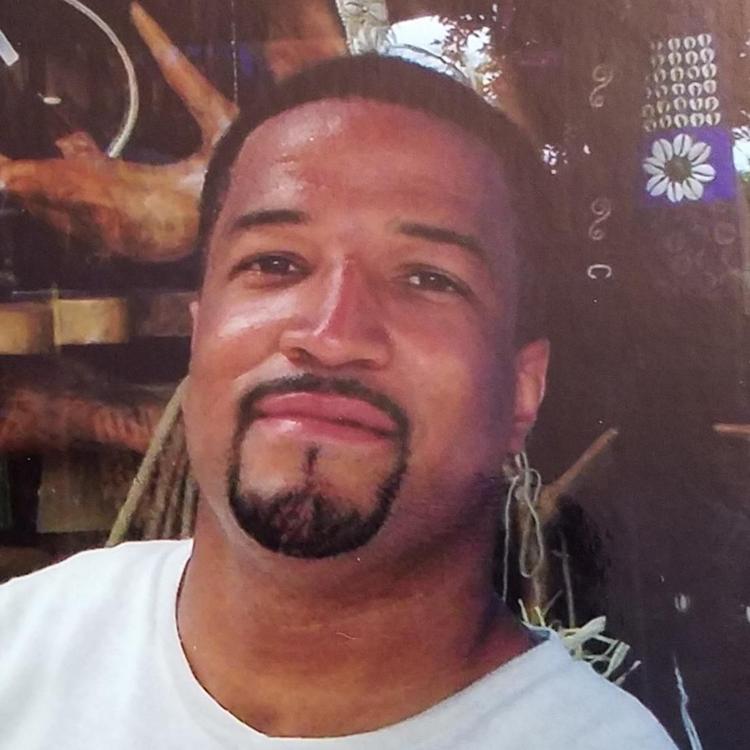 030219-qct-qca-murdersentence-001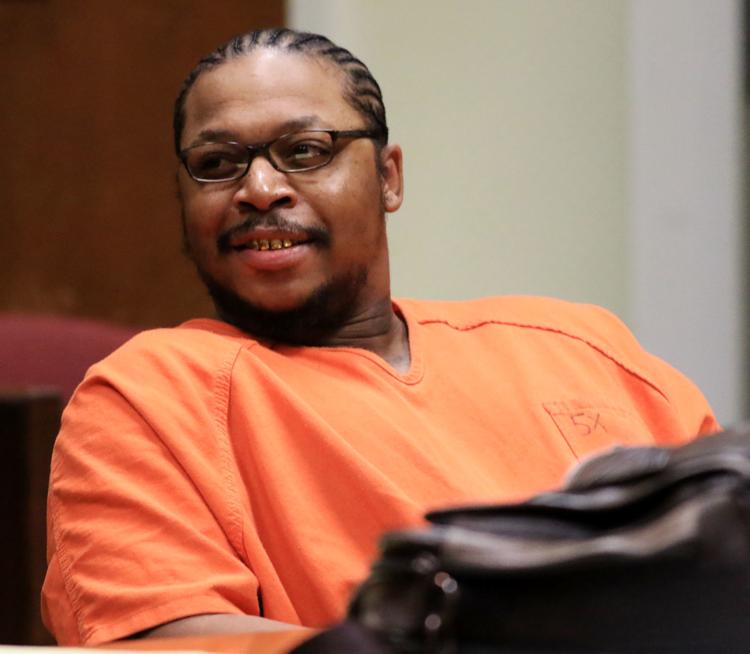 030219-qct-qca-murdersentence-006
030219-qct-qca-murdersentence-003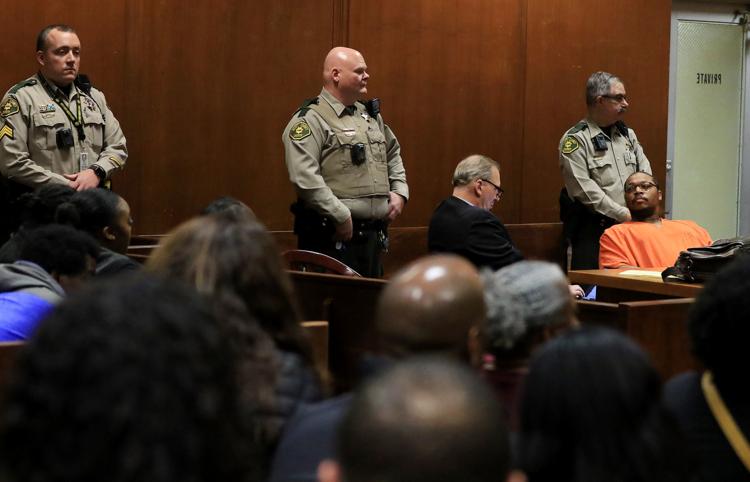 030219-qct-qca-murdersentence-002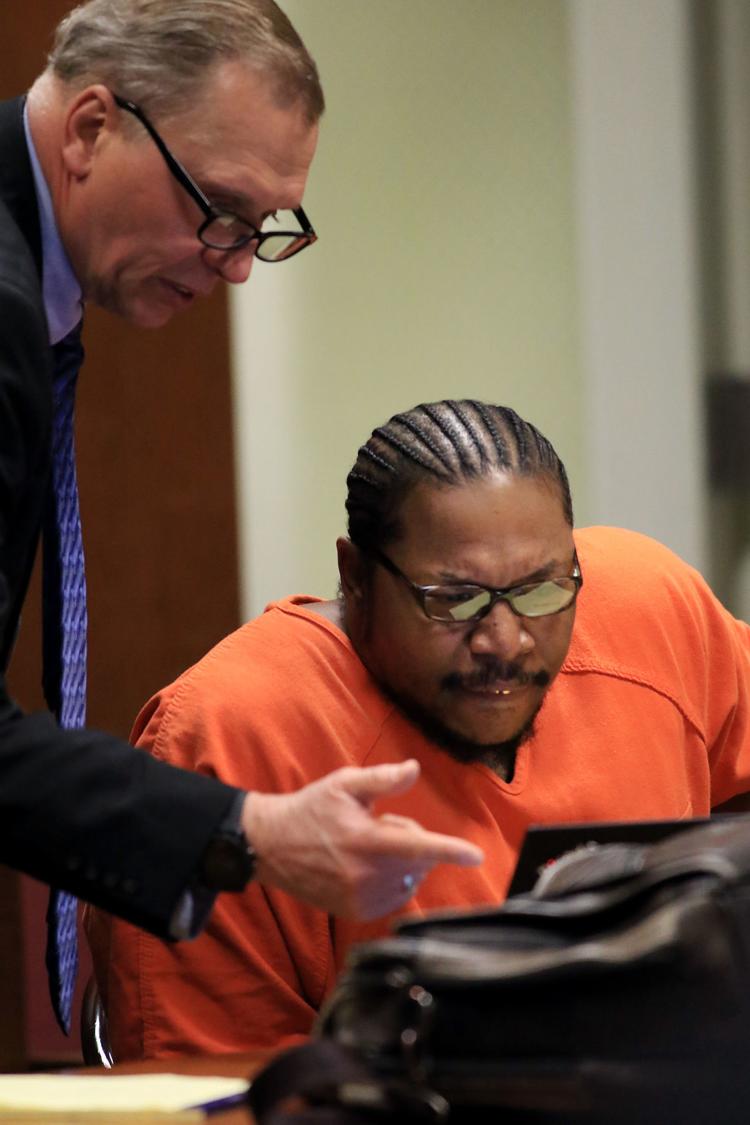 030219-qct-qca-murdersentence-004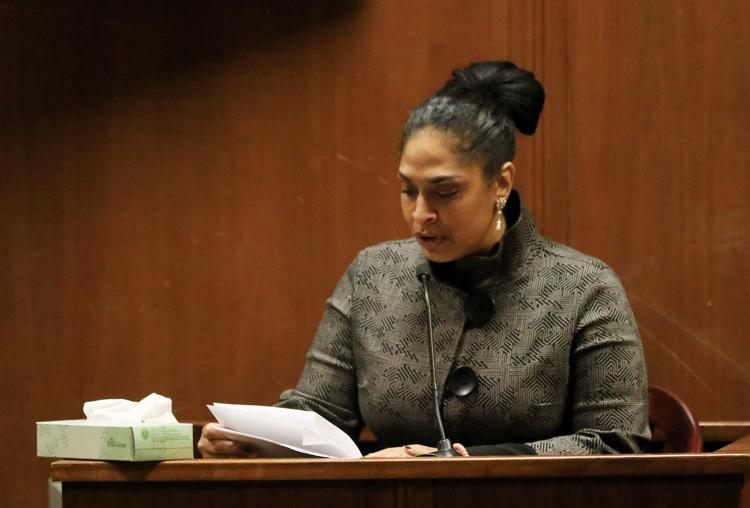 030219-qct-qca-murdersentence-005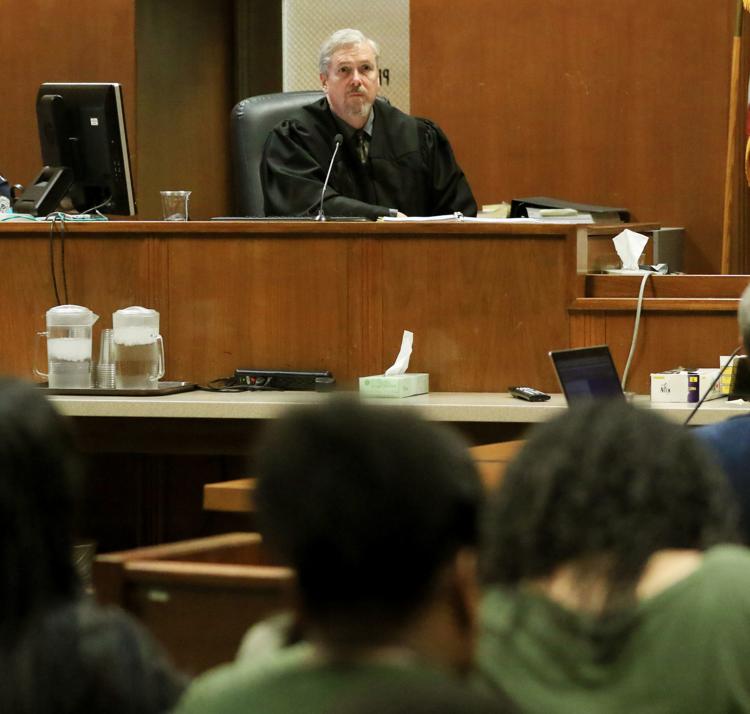 011619-qct-qca-murdertrial-001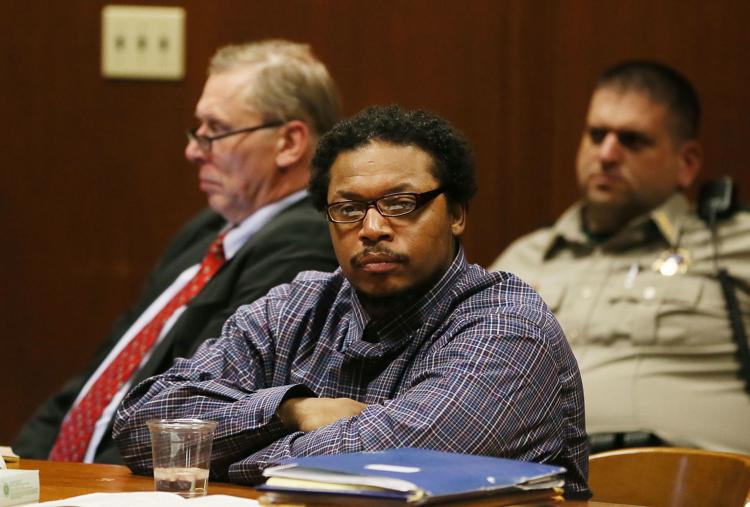 011619-qct-qca-murdertrial-002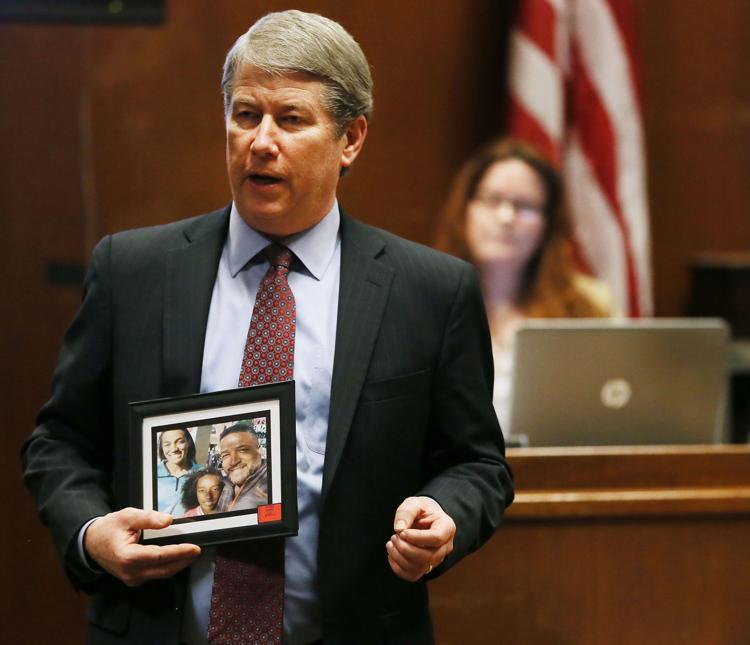 011619-qct-qca-murdertrial-003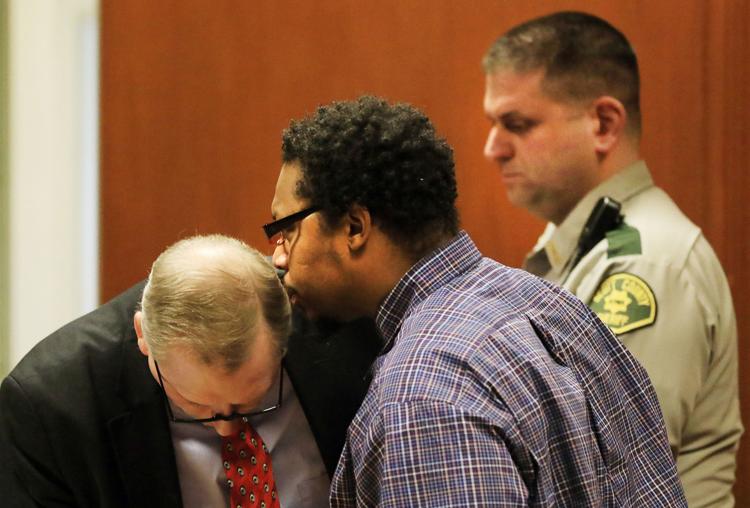 011619-qct-qca-murdertrial-004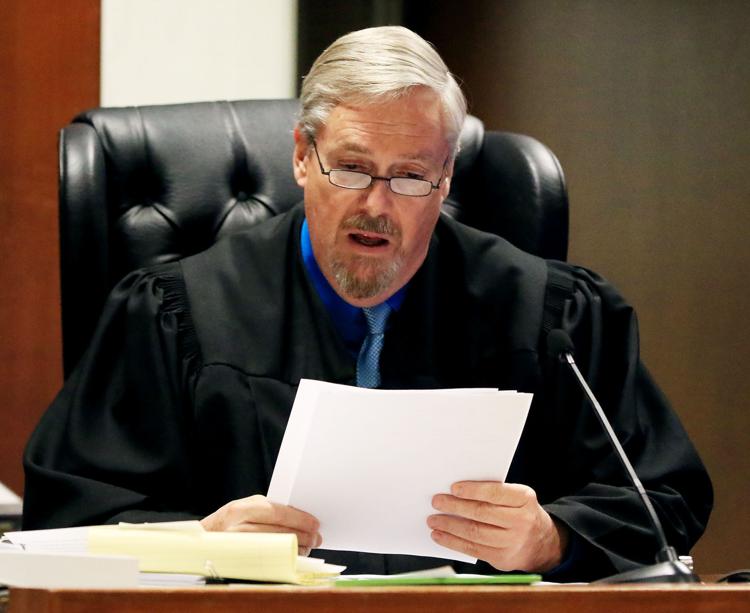 011619-qct-qca-murdertrial-005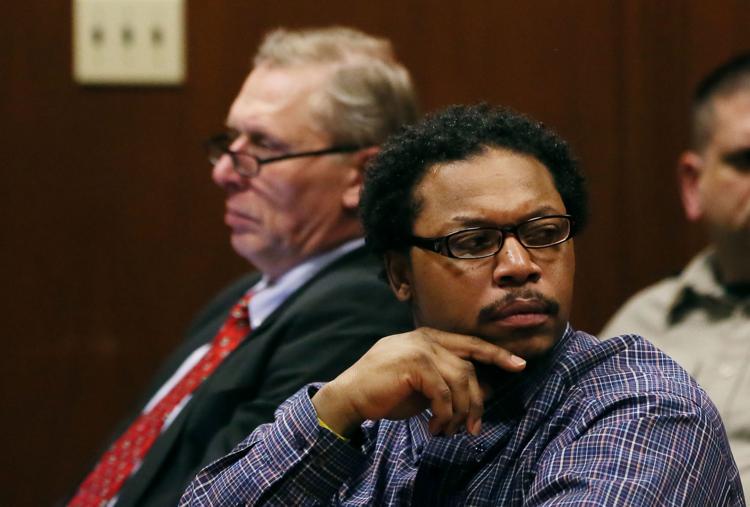 011619-qct-qca-murdertrial-006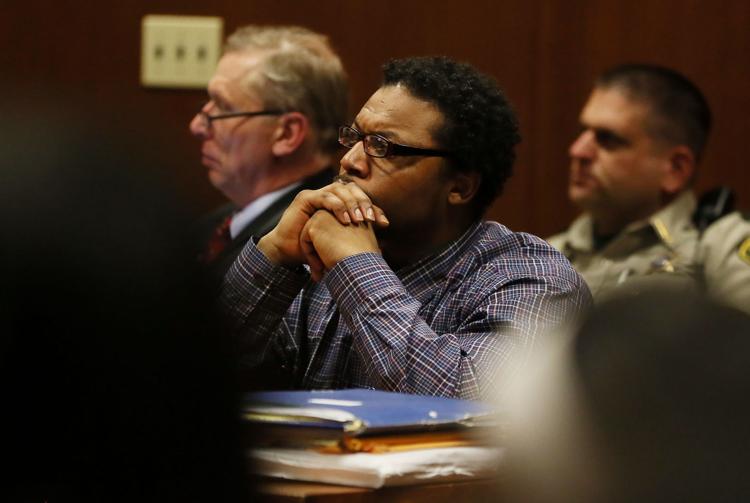 011619-qct-qca-murdertrial-007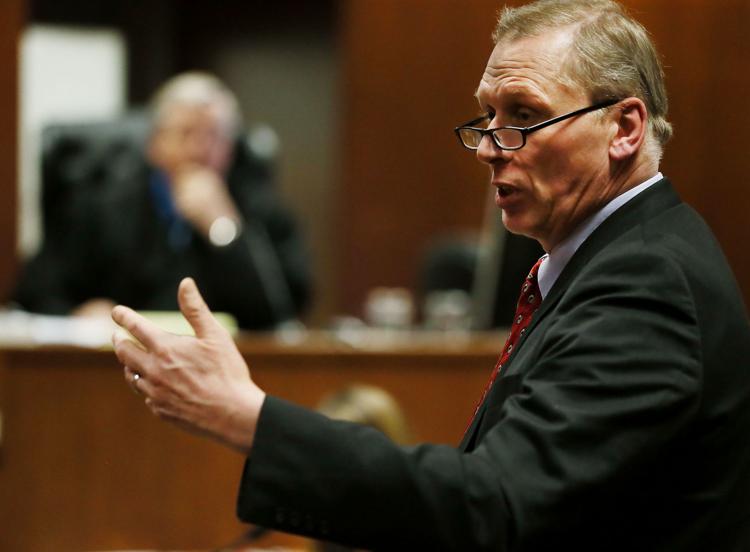 011619-qct-qca-murdertrial-008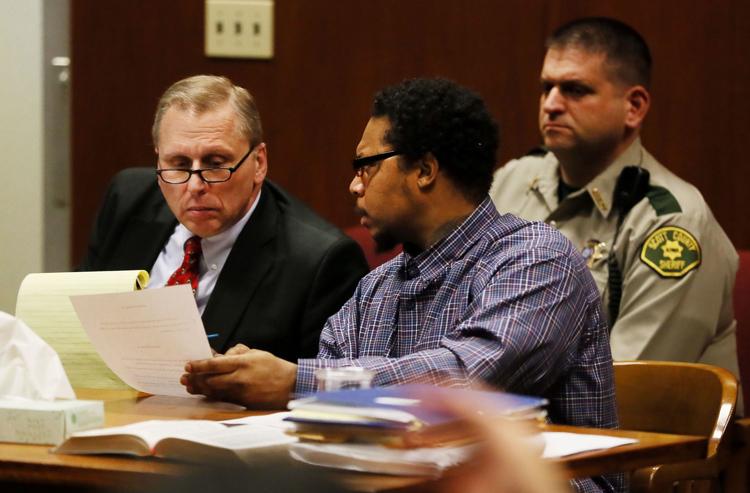 Deondra Lamont Thomas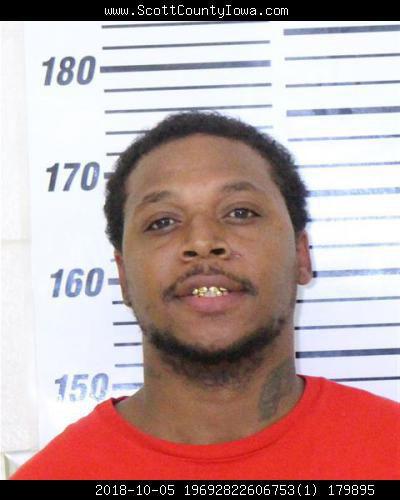 Deondra Thomas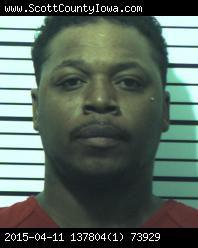 Deondra Thomas