MASON CITY — A CBS news documentary airing Saturday night on Iowa television anchor Jodi Huisentruit's 1995 disappearance will show "never-before-seen footage" of John Vansice, a man police have said is a person of interest in the cold case.
Huisentruit was 27 when she went missing on her way to work June 27, 1995, at station KIMT in Mason City. Investigators have never found Huisentruit, who was declared legally dead in 2001. No one has been charged in her disappearance.
"48 Hours" and reporter Jim Axelrod, according to a release from the network, hope to reveal new information into the more than two-decade search for Huisentruit in the hour-long episode titled "FindJodi."
"48 Hours" is an investigative news program focusing on crime and justice cases, including cold cases.
"The report includes never-before-seen footage of a man who remains on police radar more than two decades after Huisentruit went missing," CBS said in a news release Wednesday. "John Vansice was a friend of Huisentruit and volunteered to police that he was the last to see her alive."
Reporters from "48 Hours" began reporting in Mason City days after Huisentruit disappeared on June 27, 1995. When the case stalled, CBS said its footage was shelved and never aired.
The footage has since been pulled and shows Vansice meeting with Huisentruit's sister, JoAnn Nathe, CBS said, noting Vansice also describes his friendship with Jodi in the recording.
In 1995, Vansice told CBS he and Huisentruit were so close, he'd give her the shirt off his back.
"I just loved watching her have fun.... I tried to watch over her. I tried to check on her once in a while. Not all the time. Just once in a while. See how's she's getting along," Vansice said. "If you ever go in her apartment and you see men's clothes, they're mine. If I had a shirt she liked, you know I'd wear it for a while and then I'd give it to her."
Vansice, who now lives in Arizona, is believed to be one of the last people to see the then-27-year-old KIMT anchor alive.
He videotaped a birthday party he threw for Huisentruit just days before her disappearance. Vansice said Huisentruit was at his house the night before her disappearance, watching that tape.
He claimed he passed a polygraph test shortly after she disappeared.
In 2004, police checked the basement of a home formerly occupied by Vansice, but said the search yielded no new information.
A Mason City Police Department search warrant in March 2017 named Vansice and sought GPS data from two vehicles, 1999 Honda Civic and 2013 GMC 1500. The warrant remains publicly sealed through Sept. 28, 2019.
In the episode, Mason City Police Chief Jeff Brinkley tells Axelrod investigators have never closed the case.
"It's never been a cold case for us," Brinkley said. "It's been an active investigation since it happened."
It has been 23 years since Huisentruit was last seen. She was declared legally dead in 2001, and no one has been charged in her disappearance.
"I'm not ready to quit yet," Brinkley said.
The episode is expected to feature new information about the case, exploring multiple leads and theories about her abduction.
The broadcast also includes interviews with co-workers such as former KIMT anchor Robin Wolfram, former news director Doug Merbach, journalist and private investigator Caroline Lowe, Nathe and more.
It also includes several elements of the Globe Gazette's coverage of Huisentruit's disappearance.
A few months before she disappeared, Huisentruit worried about a possible stalker, according to Nathe.
"She got shook up one day when she was out hiking or jogging on a trail and a black truck had followed her," Nathe said.
48 Hours will look at another person who was on police radar, a convicted serial rapist who once lived near Huisentruit.
Brinkley is not sharing specific information regarding the ongoing investigation but said that he thinks "we're very close, close."
"I don't wanna let the cat outta the bag," Brinkley told Axelrod.
The day she disappeared, Huisentruit told a colleague she was on her way to work early that morning but never arrived. Police found signs of a struggle outside her apartment in Mason City.
"48 Hours" producers approached people with FindJodi.com and began working on the episode after attending the dedication of three billboards June 5 in Mason City. That date would have been Huisentruit's 50th birthday.
Four billboards featuring Huisentruit's photo and the message "Somebody knows something...is it YOU?" were installed in high-traffic areas around Mason City by FindJodi.com, a website devoted to solving the case.
Since FindJodi.com was launched in 2003, the website has received several hundred tips and leads.
A preview of the episode aired Friday night. The episode is scheduled to air at 9 p.m. Central on Saturday.
Anyone with information about Huisentruit's disappearance is asked to contact Mason City Police Lt. Rich Jensen at 641-421-3636.
HUISENTRUIT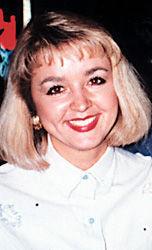 Huisentruit
JODI HUISENTRUIT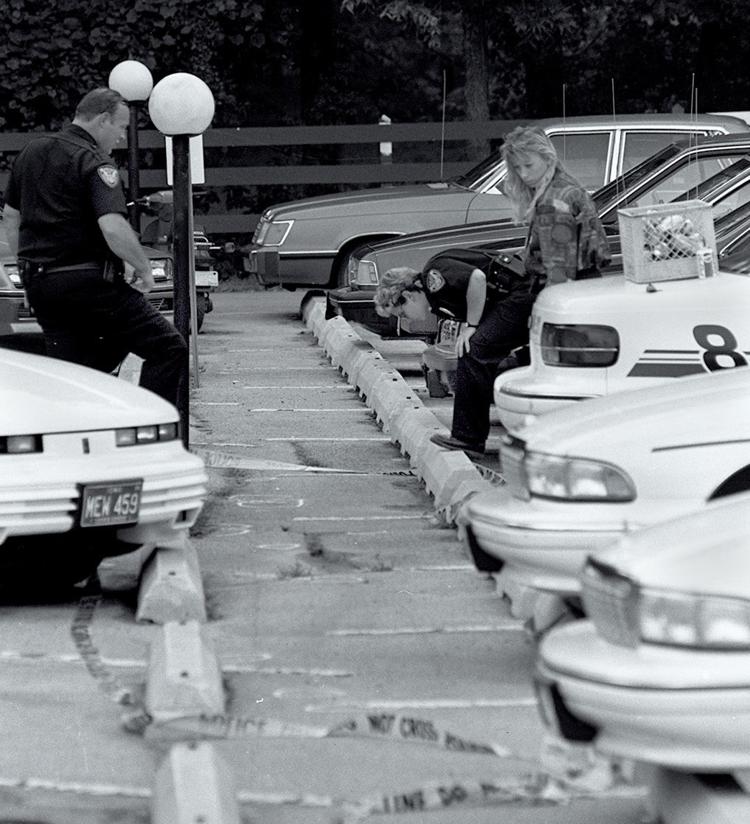 Huisentruit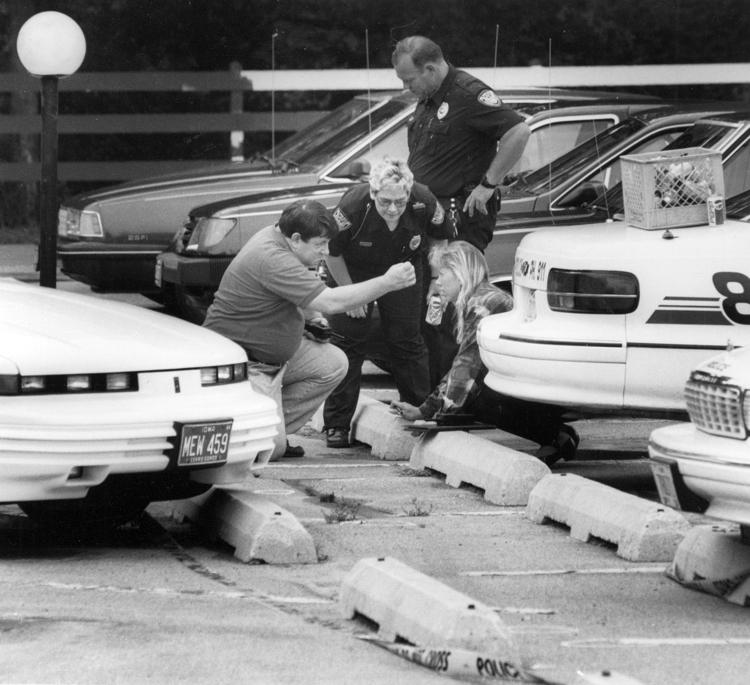 HUISENTRUIT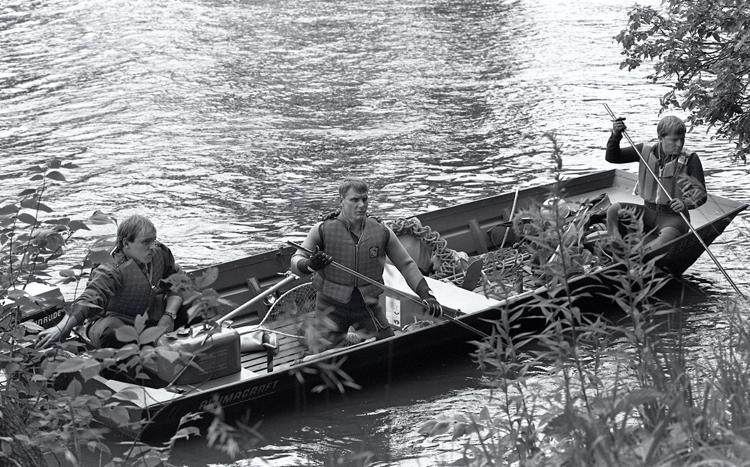 HUISENTRUIT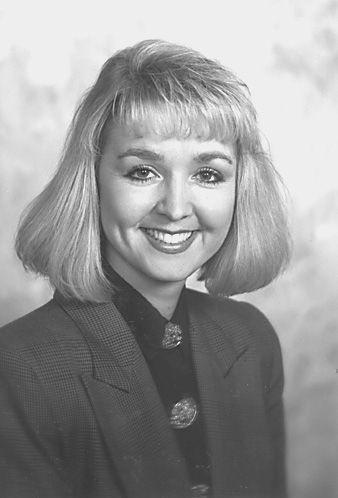 Huisentruit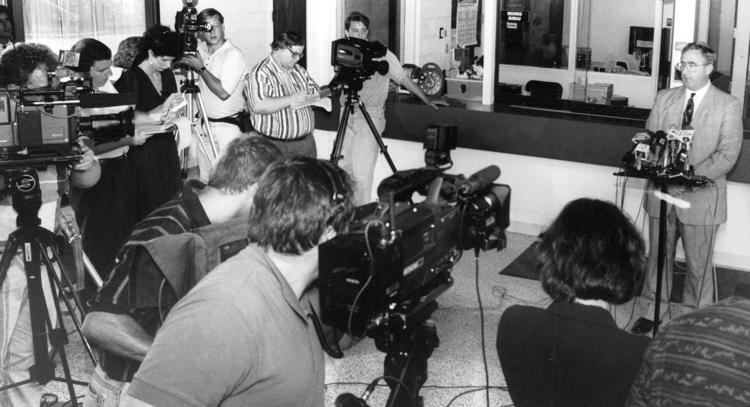 Huisentruit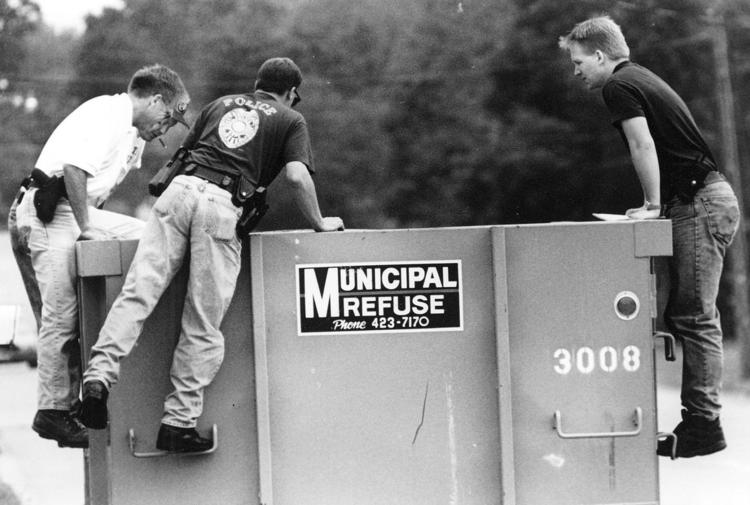 JODI HUISENTRUIT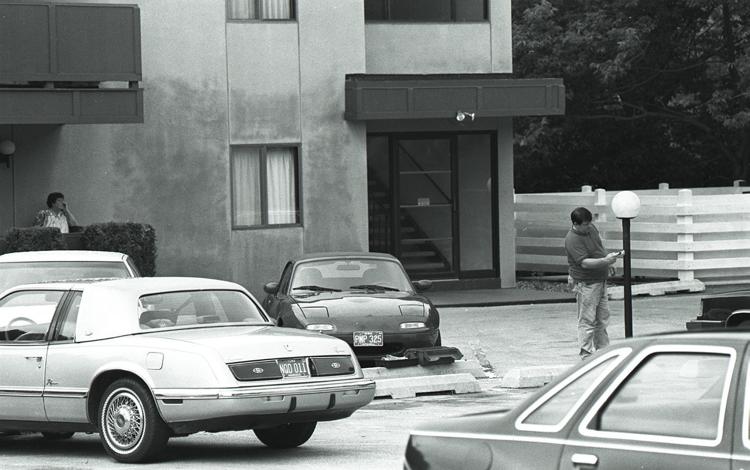 JODI_STICKER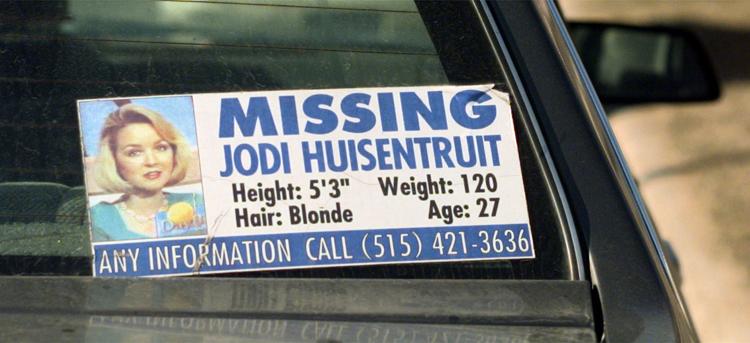 Jodi Huisentruit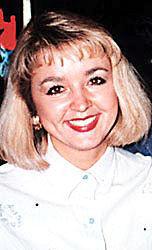 Huisentruit case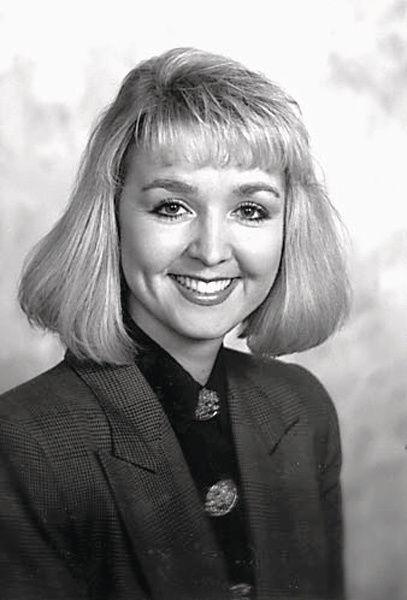 Huisentruit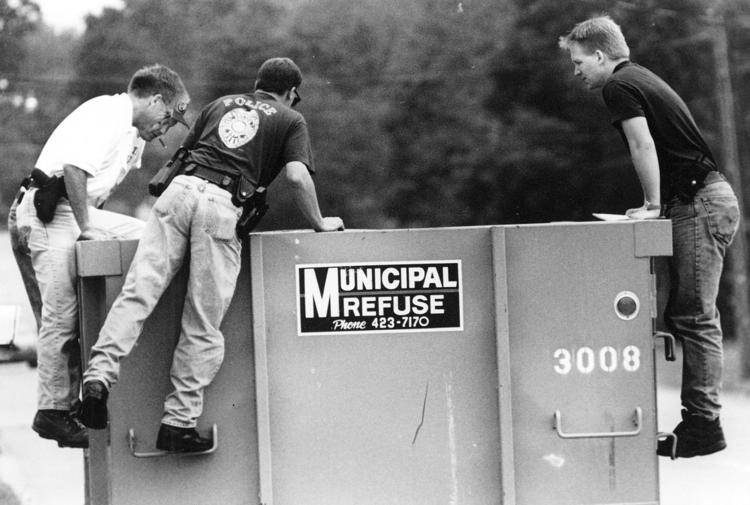 Huisentruit case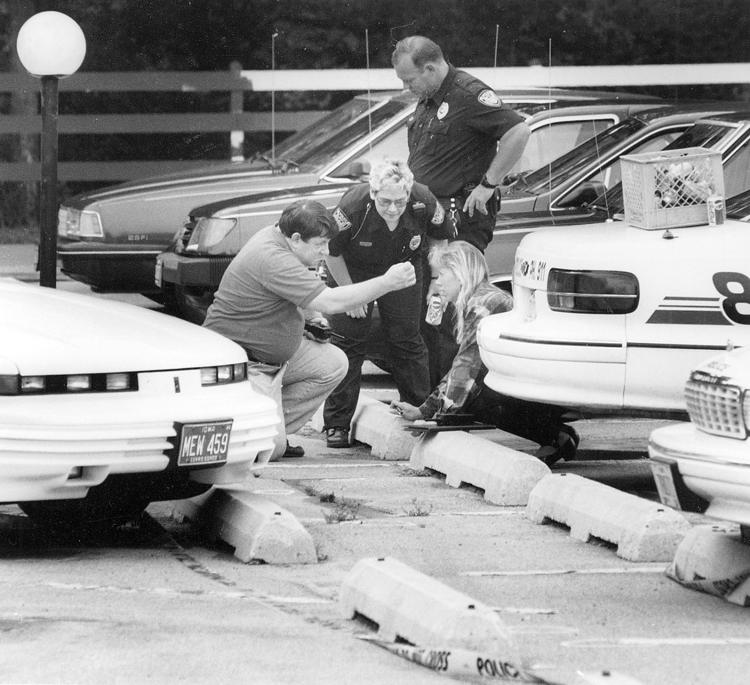 Huisentruit case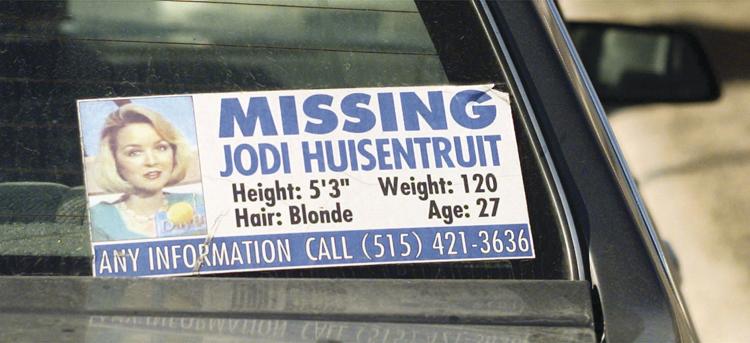 Huisentruit case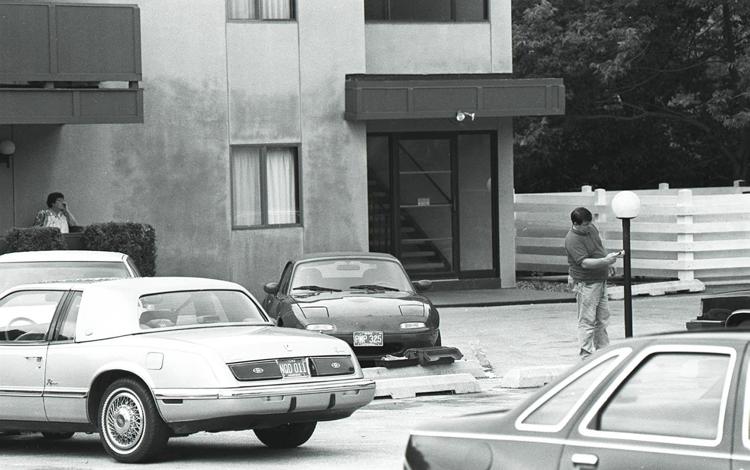 Huisentruit case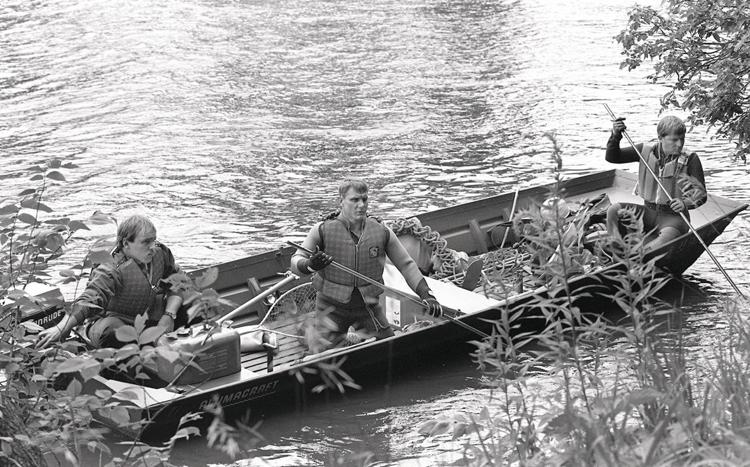 Huisentruit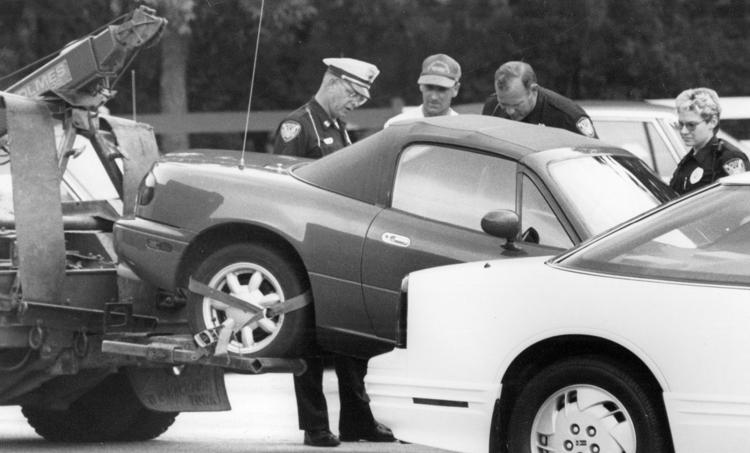 Huisentruit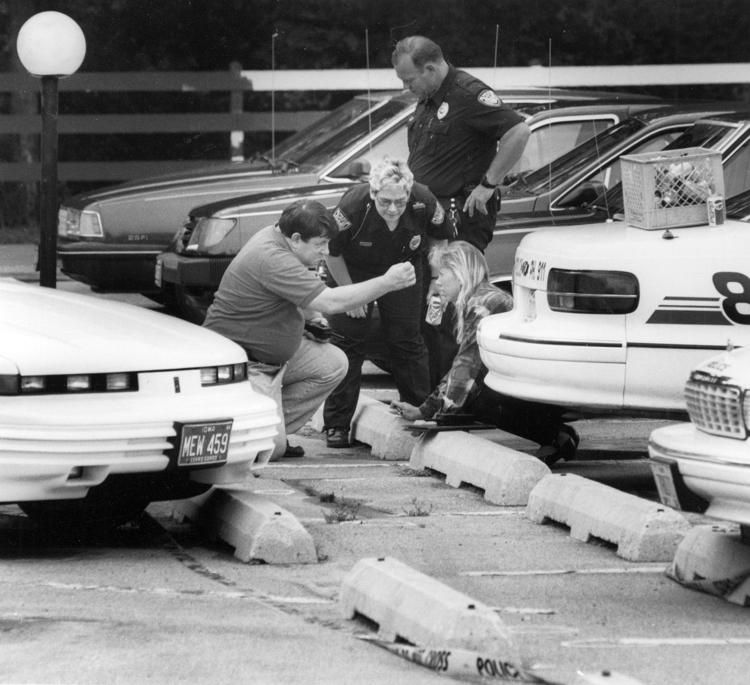 Huisentruit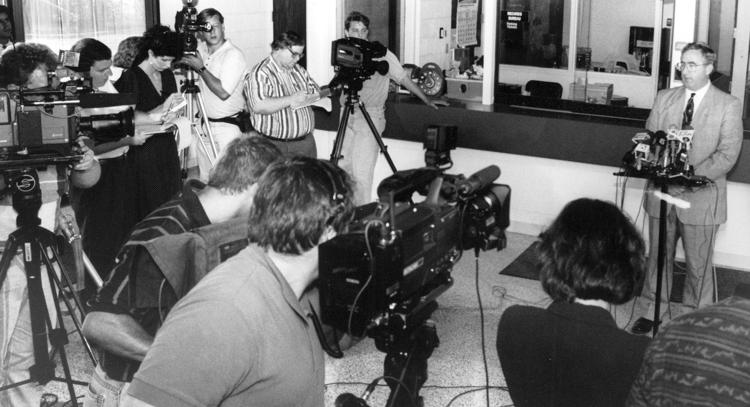 Find Jodi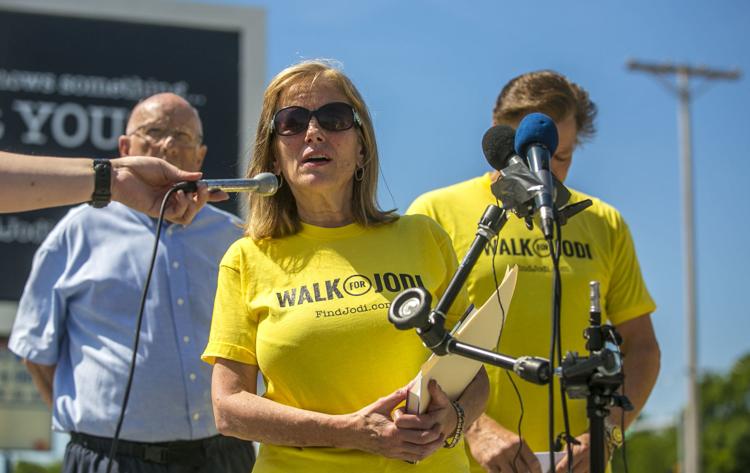 Jodi Billboard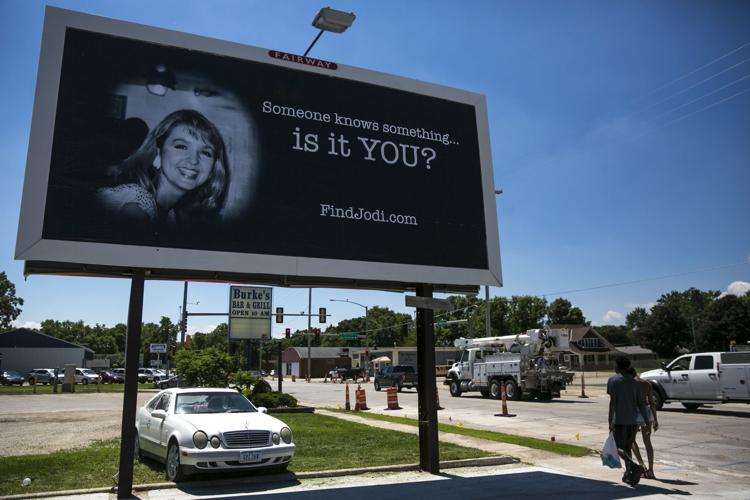 Jodi Walk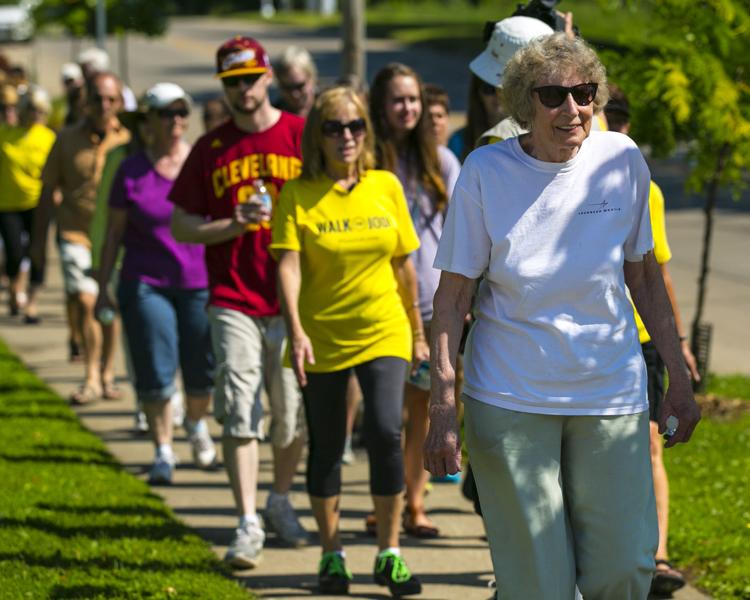 Jodi Huisentruit memorial walk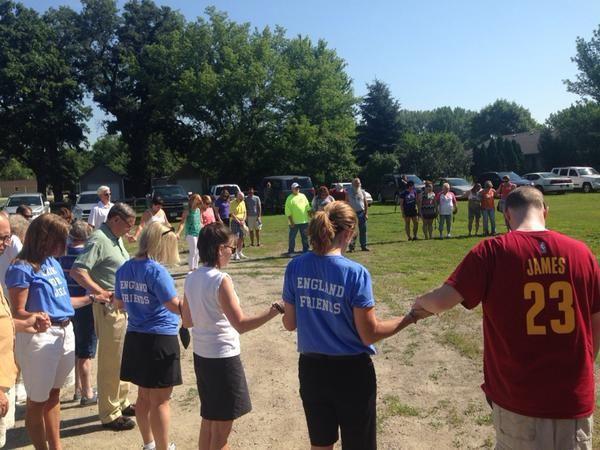 balloons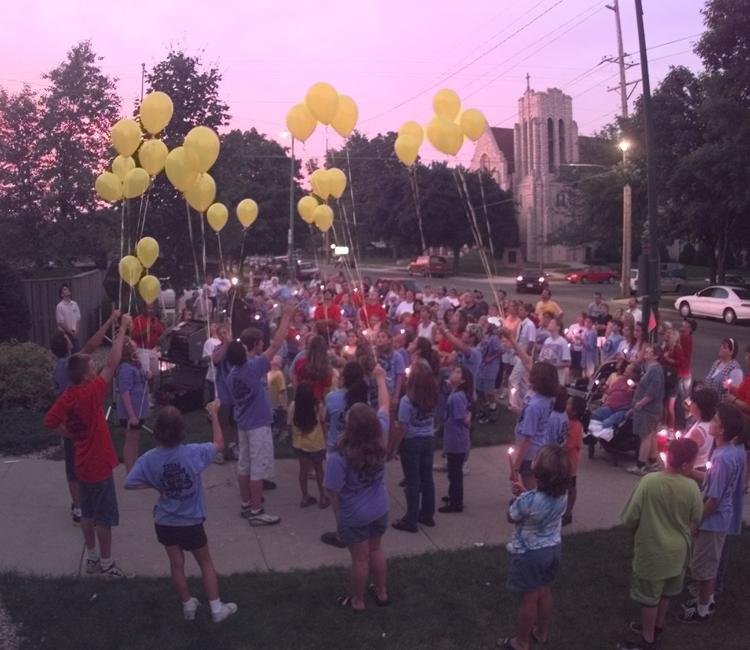 Frank Stearns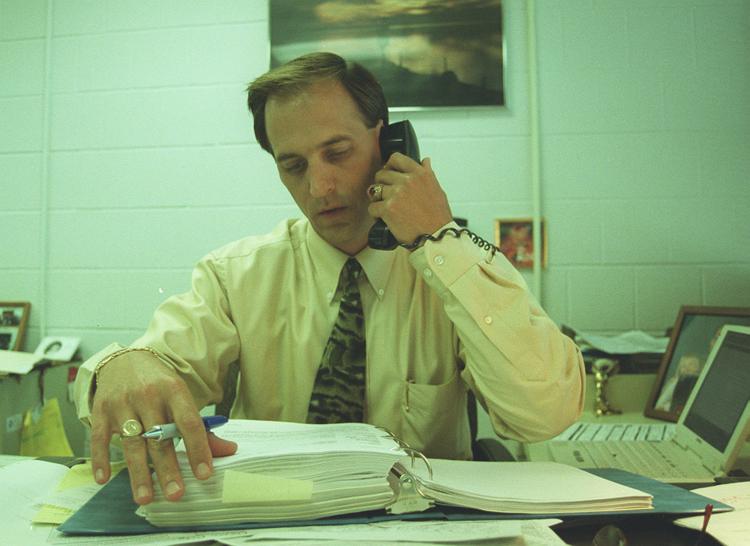 Kuns reaction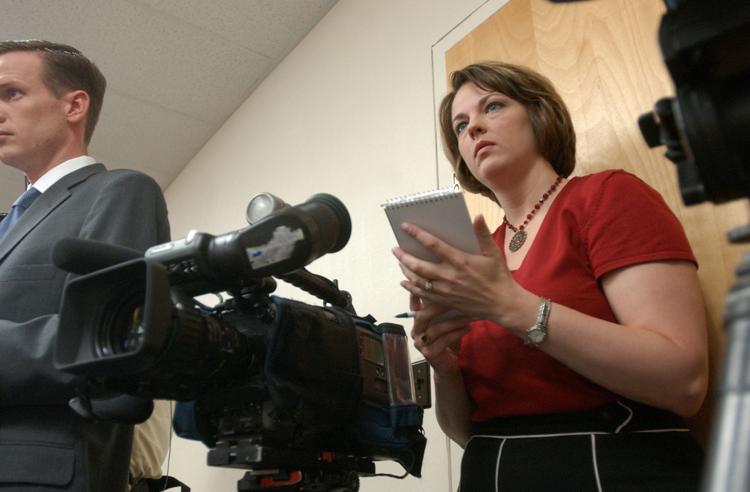 John Vansice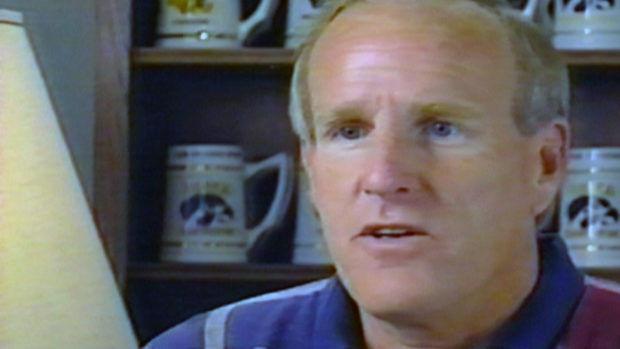 Huisentruit - five years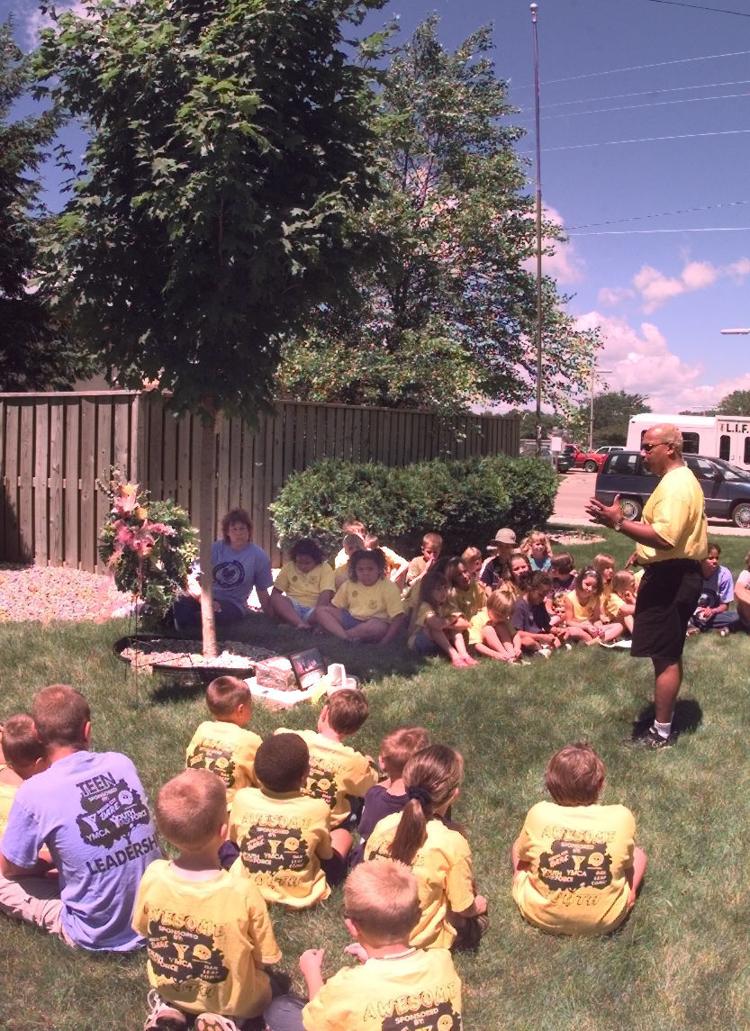 Huisentruit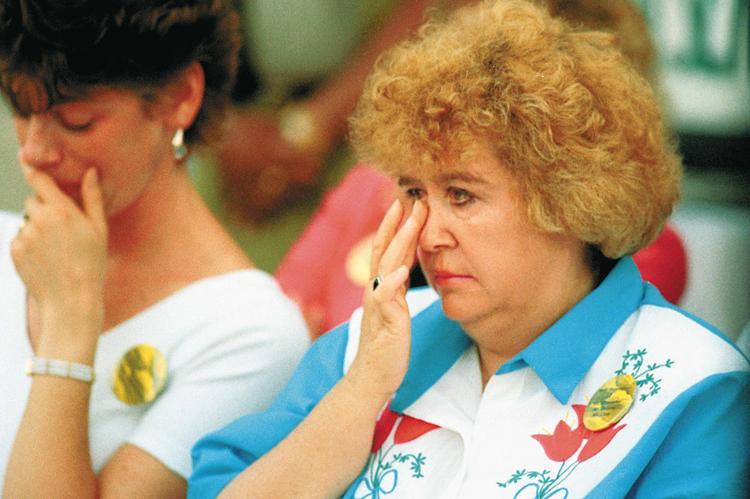 Huisentruit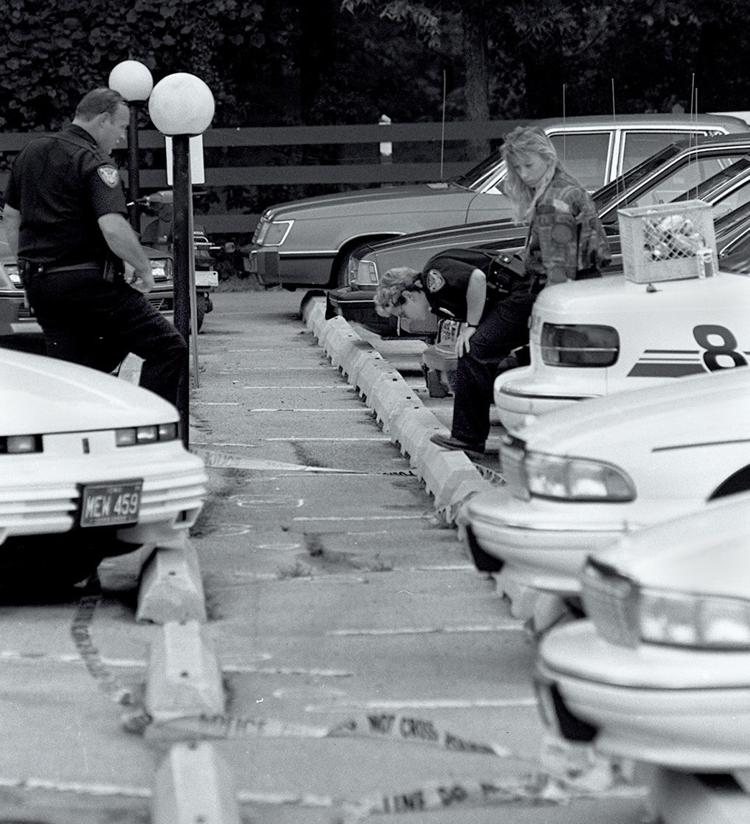 Huisentruit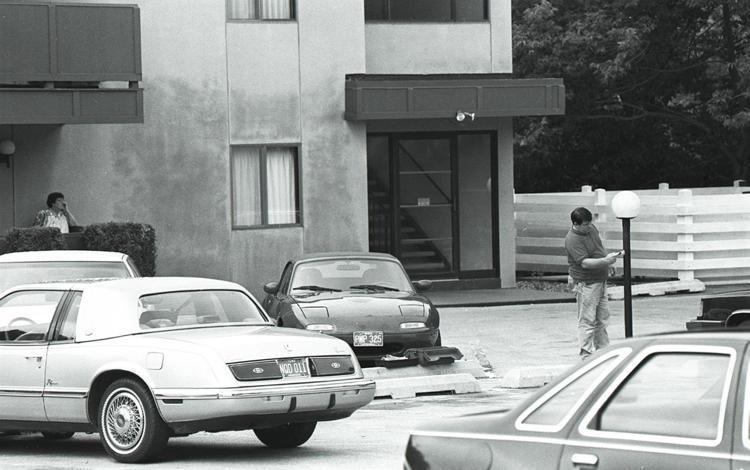 Huisentruit