A Bettendorf man is accused of groping and kissing a woman after knocking on her door and asking for a hug.
Michael O'Brien Scaife, 43, is charged with one count of third-degree sexual abuse, a Class C felony under Iowa law that carries a prison sentence of 10 years and one count of assault with the intent to commit sexual abuse, an aggravated misdemeanor that carries a prison sentence of two years.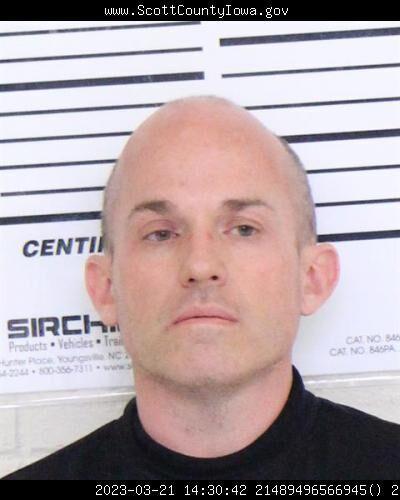 According to the arrest affidavit filed by Bettendorf police, at 12:21 p.m. Tuesday, the victim drove past Scaife as he was walking on the sidewalk outside her home. The woman pulled into her garage and closed the garage door.
Scaife then knocked on the victim's front door. When she answered, he asked the woman for a hug, records show.
The victim told Scaife, "No, I don't even know who you are."
At that point, Scaife lunged forward, hugging the woman anyway and kissing her on the neck. He also groped the victim, who attempted to push him away, according to the report.
Scaife then turned around and walked away from the victim's residence and was arrested a short time later.
During a first appearance on the charges Wednesday in Scott County District Court, Magistrate Eric Syverud scheduled a preliminary hearing for March 31.
Scaife was being held Thursday night in the Scott County Jail on a $12,000 bond, cash or surety.