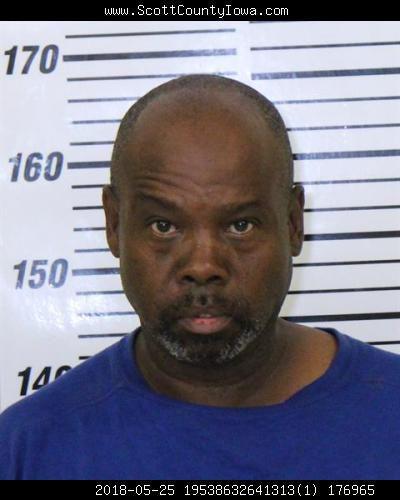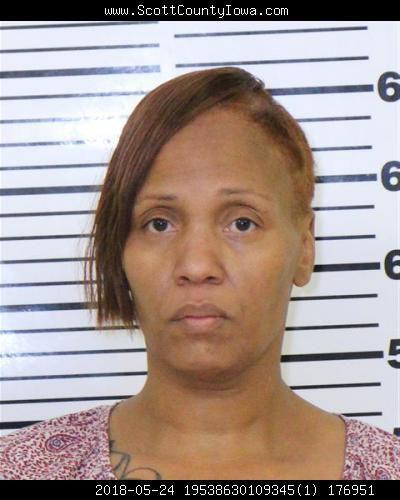 A Davenport man convicted by a Scott County Jury of one count of neglect of a dependent person after police found his wife's adult intellectually-disabled daughter locked in a bedroom at his home has been sentenced to 10 years in the Iowa Department of Corrections.
Eugene Shadel Harris, 56, was sentenced Friday during a hearing in Scott County District Court.
Harris was convicted of the charge Oct. 5.
However, the jury could not come to an agreement on a verdict on an additional charge of dependent adult abuse, leading District Court Judge Thomas Reidel to declare a mistrial on that count. That count has since been dropped and will not be retried.
Harris' wife and co-defendant, Kimberly Williams, 48, has a trial scheduled for March 4 on charges of neglect of a dependent person and dependent adult abuse. She remains free on bond.
At 9 p.m. May 22, officers were called to the couple's home in the 1700 block of Jenna Drive for a report of a domestic disturbance. Upon arrival, officers found Williams and Harris in a verbal and physical fight, according to police.
Harris told officers that Williams' intellectually disabled adult daughter lived in the home and was being locked in her room at all times by her mother, according to police.
He also said Williams' daughter was drinking water from the toilet and he had asked Williams for several days to take her to the doctor. Williams refused, Harris told officers.
Harris took officers to an upstairs bedroom, which was locked from the outside, and said Williams' daughter was in there, according to police.
Officers unlocked the room and found her sleeping on a mattress on the floor. The room contained a dresser containing bed sheets, a non-working television and another dresser that was broken, according to police.
There was a locked door which led to a bathroom. When officers unlocked it, they found soiled adult diapers. The room smelled strongly of urine and feces, according to police.
The daughter was taken to the hospital for injuries suffered from her living conditions.
Officers learned through the investigation that the daughter, while locked in the bedroom, had to knock once if she needed something and someone would respond. She also was locked in the room even when people were not in the home, according to police.
The daughter had no way to call for help if she needed it, according to police.
Harris told officers that, under the direction of his wife, he brought her daughter food and water bottles. He said that he has lived in the home for approximately a year, according to police.
Harris further said that, other than two days out of the year, the daughter has lived in the locked room, according to police.