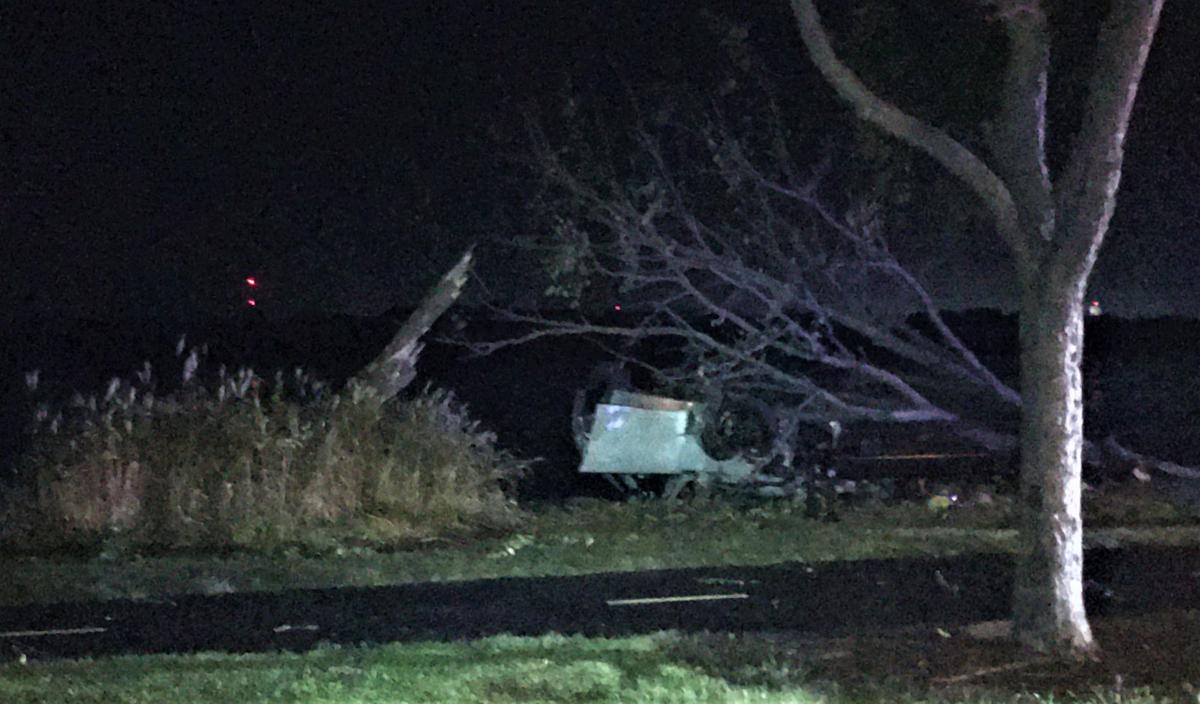 A 38-year-old man suffered serious injuries early Sunday when the car he was driving crashed on Moline's River Drive, eventually coming to rest on the banks of the Mississippi River after striking a tree.
Moline Police Detective Jon Leach said Moline officers were sent to the 4500 block of River Drive at 12:53 a.m. for a single-vehicle crash.
Leach said the man was driving a 2012 Cadillac CTS east on River Drive. The man failed to negotiate a curve on the roadway. The vehicle then left the roadway and went over the bike trail where it struck a tree head-on. The impact uprooted the tree and the Cadillac rolled onto its top.
The man, who was the only person in the vehicle, was taken to OSF St. Francis Medical Center, Peoria, by MedForce Air Ambulance. His condition was not available Sunday night.
The crash remains under investigation by the Moline Police Department.