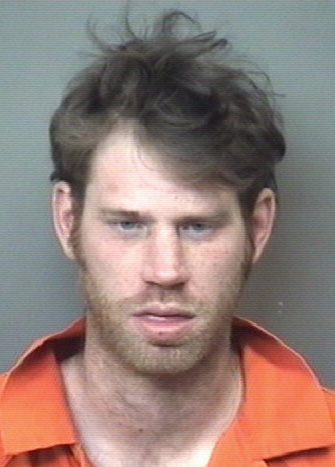 A teller at a Moline bank that was robbed Monday initially thought the man robbing her was joking.
Andy P. Ward, 32, of Orion, Ill., was charged in U.S. District Court, Rock Island, with stealing $2,219 from the bank at 3535 Avenue of the Cities.
According to an affidavit filed by an FBI agent, two bank employees recognized Ward, who along with his family, regularly uses the bank.
Ward approached the first teller, who was talking on the telephone, leaned over toward her and said, "Give me all your money," the affidavit states. He had a smirk on his face, so she thought he was joking and said she would assist him in a moment, the report added.
You have free articles remaining.
She did not see that he had a gun, but surveillance video showed Ward holding a handgun, the affidavit states.
Ward then walked to the next teller window, displayed the gun to the teller and allegedly said, "I want the money." The teller replied, "Seriously ..." and Ward said, "Yes," the affidavit states.
Ward then walked out of the bank with the money and left in a white Ford four-door pickup. Moline police arrived, learned it was Ward who was the suspect, and issued a local law enforcement bulletin. A Coal Valley police officer spotted Ward's truck traveling southbound on U.S. 150 and followed the vehicle, the affidavit says.
The Coal Valley officer followed Ward to his Orion residence where Henry County Sheriff's deputies were waiting for him. He was arrested, and the money was recovered from a front pocket, the affidavit adds.
Police found a loaded, black semi-automatic pistol, "later determined to be a 'prop' gun," on the front passenger seat of the truck, the affidavit states.