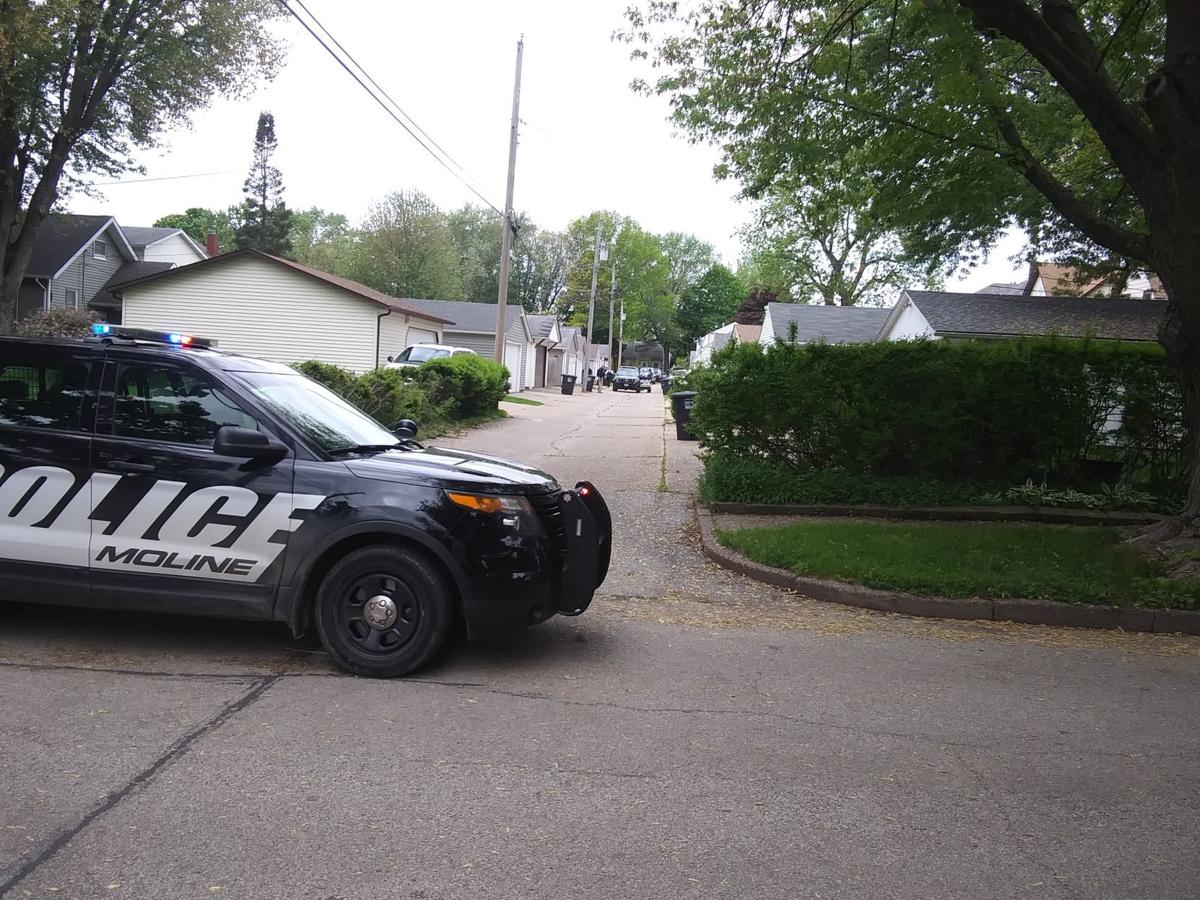 MOLINE — A man was wounded Monday in what the Moline Police Department believes was an accidental shooting during a burglary.
Officers were called at 11:54 a.m. Monday to respond to a report of gunfire in the 400 block of 20th Avenue, according to the department. The caller saw a man fleeing the scene after hearing a gunshot.
When officers arrived, they found a garage with bloodstains on it and blood on the nearby ground as well, according to the department. Officers searched the area, and about two blocks away from the initial scene, they found a backpack with three firearms inside.
A Moline man, 18, with a gunshot to his hand showed up at an area hospital not long after the initial complaint, and police believe he was mishandling a firearm, causing the gun to go off. The injury is not believed to be life-threatening.
You have free articles remaining.
Police suspect the man was intending to commit a burglary. Further investigation revealed the guns in the backpack were taken during a burglary earlier Monday in the 1600 block of 11th Street, Moline.
Officers also recovered a significant amount of coins and a speaker system, both also believed to have been stolen, according to the department.
At the scene, police officers could be seen searching an alley lined on both sides with garages between 5th and 4th streets and 20th and 21st avenues. They checked the ground and nearby garbage and recycling bins. A police dog also was used.
Police said the scene stretched from there all the way to the area of 3rd Street and 21st Avenue.
No one else was being sought in relation to the incident, police said. The department was working with the Rock Island County State's Attorney's Office on possible charges.
Anyone with information concerning this incident or others is asked to contact the Moline Police Department at 309-524-2140 or at Crime Stoppers, 309-762-9500.