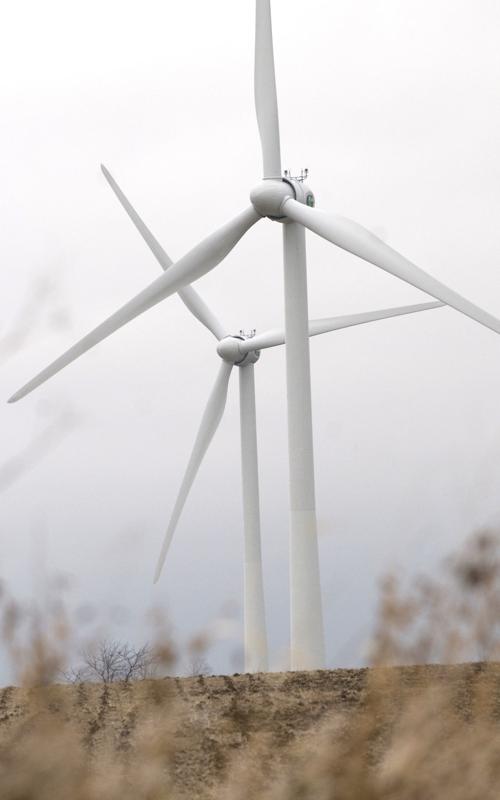 CAMBRIDGE — Fifteen Henry County residents have filed suit to stop construction of the Midland wind energy farm to be built by Avangrid Renewables of Portland, Ore.
The 15 have property either directly in the footprint of the wind farm or adjacent to it.
A hearing on the issue is set for Thursday.
The suit asks that the special-use permit granted by the Henry County Board last December be declared void because, among other things, the county allegedly failed to hold a public hearing with notice of the particular location of the property. It also alleges Avangrid failed to identify a specific turbine model, the exact number of turbines and the final locations of turbines.
The suit states the special-use permit ordinance was enacted with 11 conditions that were not covered during the public hearing and goes on to say a single special-use permit was awarded despite the Henry County Wind Energy Ordinance requiring a separate permit for each wind energy system.
The suit also states there are violations of setback ordinances on adjoining properties and towers are not of uniform design as required by the Henry County Wind Energy Ordinance. It states the special-use permit was granted despite significant Native American archaeological and historical significance of the area. In May, spokesmen for four Native American tribes spoke on how the Great Sauk Trail through the area was significant to take their ancestors to hunting grounds in Henry County.
The suit also cites insufficient evidence that the proposed special-use permit meets the standards established for classification in the Henry County Wind Energy Zoning Ordinance.
Plaintiffs are seeking a declaratory judgment that the special use permit granted to Midland last December is void as well as an injunction preventing the company from building, operating, maintaining, repairing or replacing any and all aspects of the Midland wind farm.
The county has filed a motion to dismiss the suit, which is slated to be heard Friday.