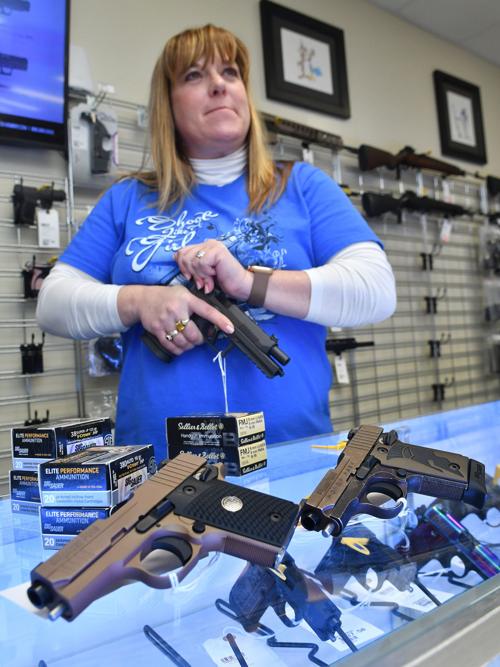 Ty Harvey wandered an aisle Tuesday in Davenport Guns & Shooting Club looking for a few parts and ammunition for his AR-15 rifle.
The 24-year-old wasn't preparing for a COVID-19 armageddon. He wasn't stockpiling because in fear of home invasion or rioting in the streets.
"This is something I do to maintain my AR-15, and I would be here no matter what was going on in the world," said Harvey, who has owned guns for "six or seven years."
"I'm aware of the ammo shortage," he continued. "But I'm not stockpiling or anything. I just don't feel like I need to react with fear or something."
Harvey's attitude isn't shared by all gun owners across the country or in the Quad-Cities. As COVID-19 testing becomes more widespread and infection rates rise, many people create what Davenport Guns & Shooting Club owner Jeanelle Westrom called a "self-fulfilling prophecy."
"Ammo sales are no different than toilet paper," Westrom said. "People buy up tons of toilet paper and then everyone panics because there's no toilet paper. Well, that's because everyone bought two or three times the amount of toilet paper they would normally use."
Westrom said, to some degree, the same was true with ammunition.
"Honestly, I don't blame gun owners, but we are approaching the level of silliness with ammo," Westrom said. "Some people think there might be some kind of panic and that the people out there who haven't stocked up on necessary supplies will start trying to steal from those who have stocked up.
"People want to protect their families. That's a natural thing to want. You get this kind of uncertainty, and lots of media coverage, and people get nervous."
Westrom said Davenport Guns & Shooting Club would sell customers only two boxes of ammo, three if they were shooting at the on-site range.
"We want all of our customers to have some access to ammo, not just the person who can come in and buy all of it. That's the basic idea," Westrom said. "There is being prepared and there is being silly. We respect the fact people want to be prepared.
"And it is hard, sometimes, to figure out who to listen to. Sometimes all it takes is one conspiracy buff to really get people scared."
Rhonda Jones at Hilltop Gun Shop in Corona said ammo and gun sales had increased. Like Westrom, she didn't want to see gun owners miscast.
"Like a lot of other stores, this has been a very busy time of year," Jones said after taking a short break for lunch Thursday. She found customers waiting in the shop's parking lot when she reopened.
While retailers and dealers have felt a crunch on ammo supplies, some dealers are reporting a shortage of weapons. Terry Leighton is a licensed arms dealer in Blue Grass, and he is having trouble getting AR-15s as well as ammo.
But COVID-19 fears might not be the only driving force behind the shortage of guns.
"I'm sure that virus stuff has people spooked," said the 63-year-old who became a dealer after retiring four years ago. "But I think politics drives a lot of sales.
"I came into this business when Hillary Clinton was running for president and sales were just phenomenal. Out of this world. Then Trump became president and my sales were cut in half. Now you hear about candidates and there are fears of what they might do. Gun sales go up."
Early in the week, most of his AR-15s priced below $800 had sold out. He also said he thought there had been some price-gouging in ammo sales.
"It's going to be hard for the smaller stores and dealers to get supplies, at least if this keeps up," he said.
Larry Newberry owns L&L Arms on U.S. 150 just outside of Orion. He said there was another reason guns and ammo might be hard to come by in some areas.
"The thing is, I'm actually phasing out of the business," Newberry said. "I have my FFL (Federal Firearm License), but starting this year Illinois started a state license that is $1,500 a year.
"That was it for me. It's too much, and I feel it's unnecessary if you have an FFL."
Newberry said he didn't know how many smaller gun shops and dealers would be able to absorb extra costs.
"Ammo availability has always been a little volatile," Newberry said. "And gun owners are sensitive to what politicians say and what they do. So people can get scared and we know a lot people — not just some gun owners — will stockpile the things they think they will need."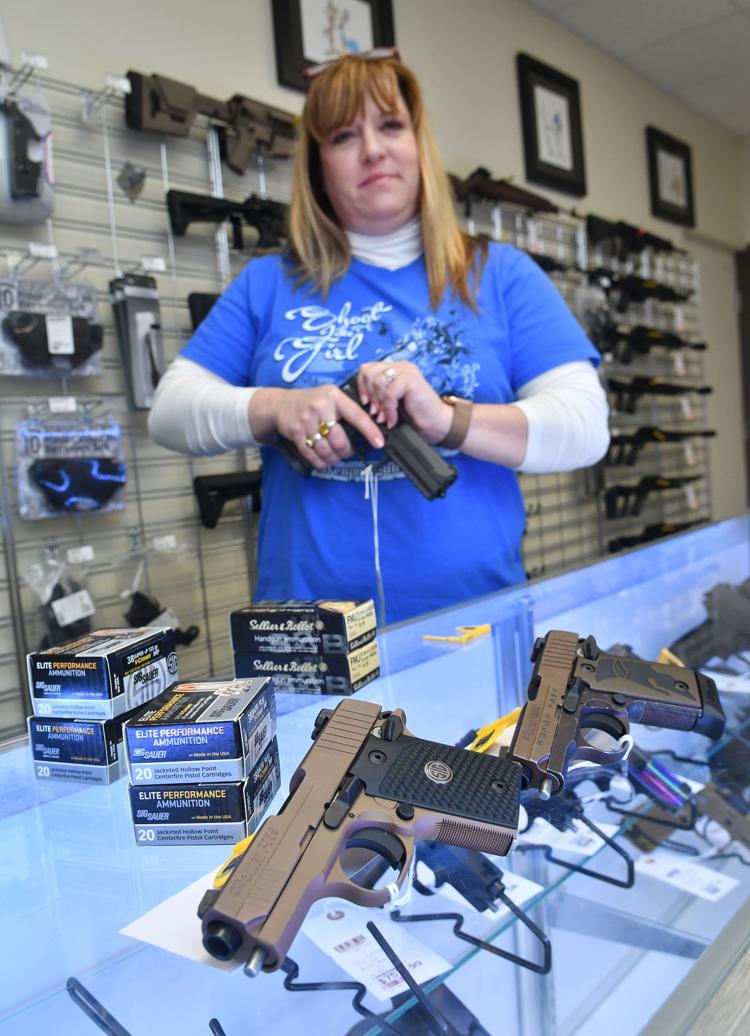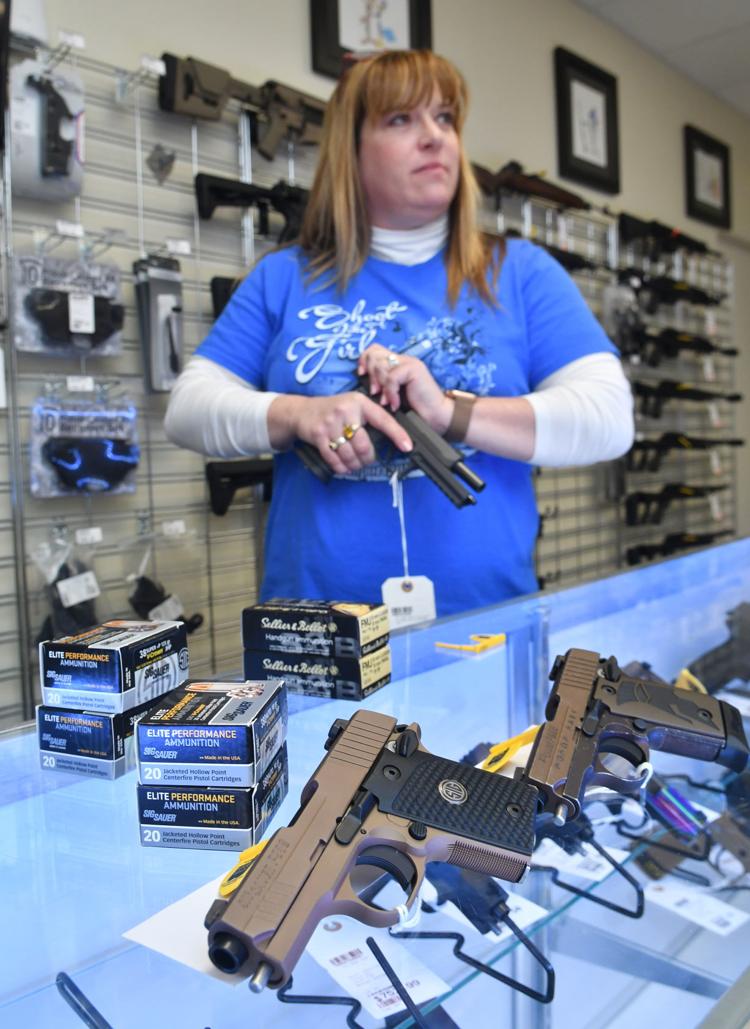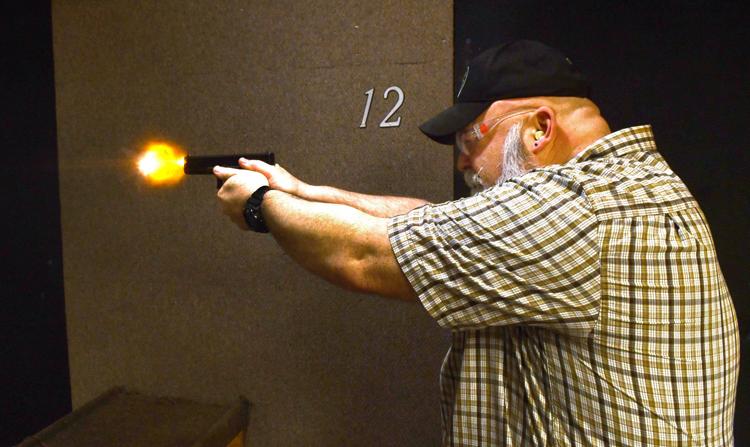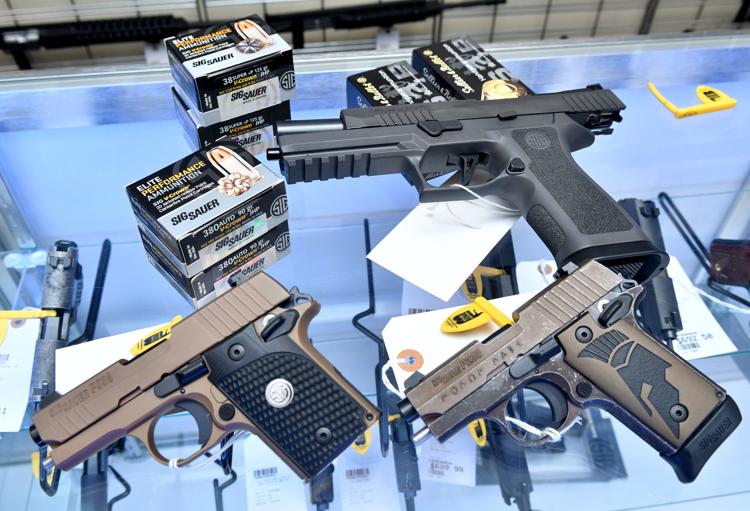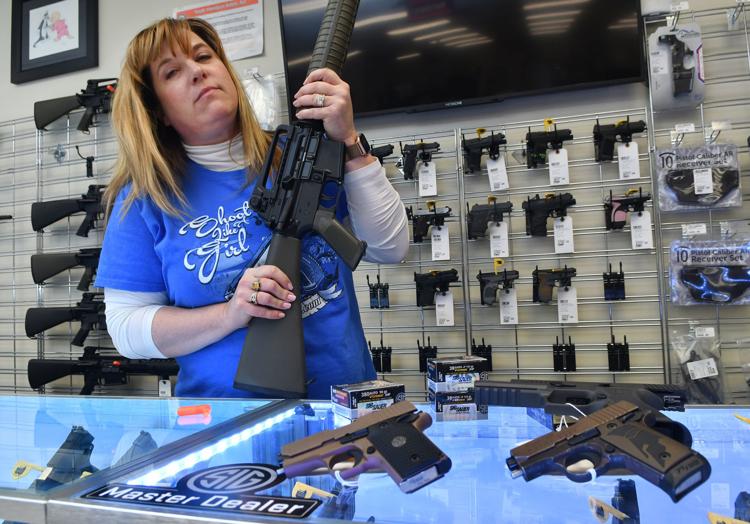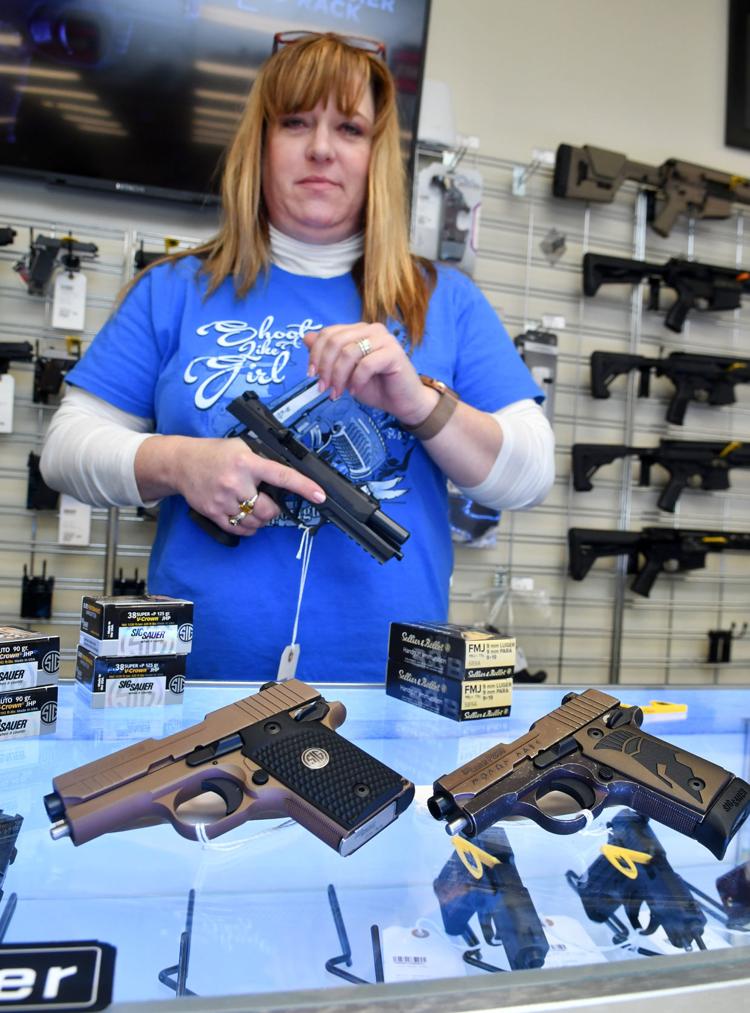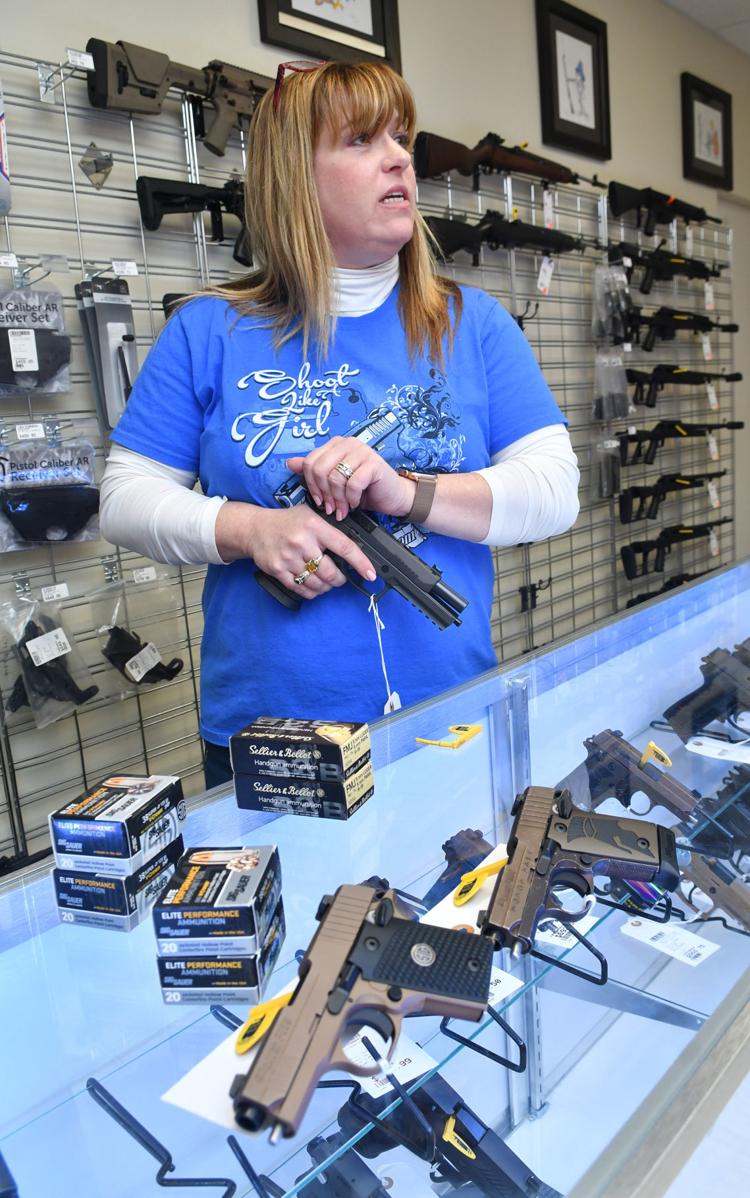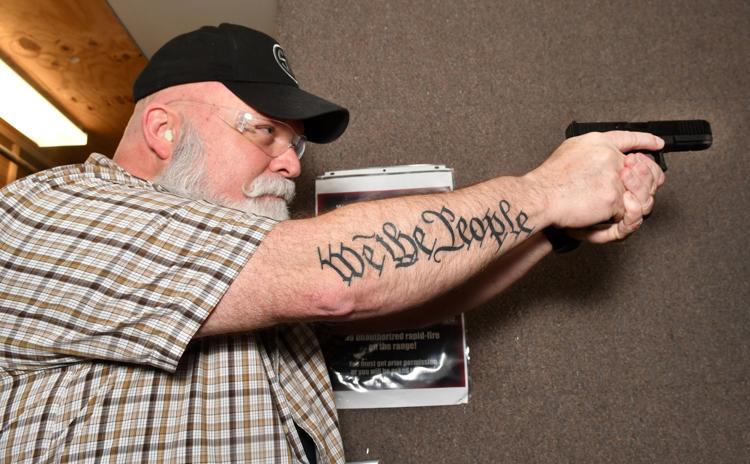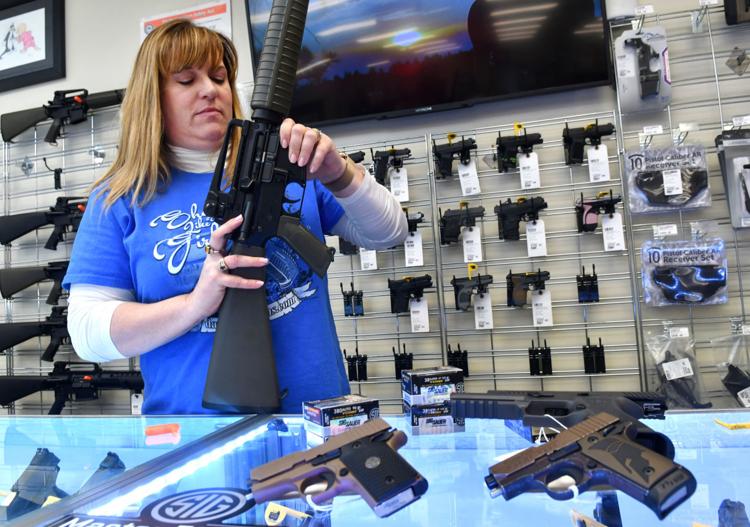 Concerned about COVID-19?
Sign up now to get the most recent coronavirus headlines and other important local and national news sent to your email inbox daily.