Davenport Officer Michael Stegall was pursuing the Lincoln Town Car that crashed into another car and killed its driver because the driver of the Town Car, Angel Ochoa, was on the Davenport Police Department's pursuit list, police said Friday.
Stegall had attempted to pull the car over on traffic violations of no tail light or registration plates and the driver and passenger were not wearing seat belts, the Iowa State Patrol said. Instead of pulling over, Ochoa fled. 
Ochoa, 19, crashed into a car driven by Lori Ann Letts, 48, of Davenport, at the intersection of West Kimberly Road and Fairmount Street Thursday afternoon. She was pronounced dead at the scene.
Stegall told state investigators he was pursuing Ochoa's car in an unmarked Dodge Charger patrol car with flashing red lights and sirens. Ochoa was traveling at 80 to 90 mph before the crash, according to arrest affidavits.
Davenport Police Maj. Jeff Bladel said the department has a restrictive policy that allows officers to pursue a fleeing vehicle if an individual is involved in or wanted in forcible felony or gun crimes.
Officers also have a "pursuable list" of individuals who have had recent involvement in shootings or crimes involving guns.
Ochoa is on that list, Bladel said. He did not release any other details.
Stegall has not been placed on administrative leave, which happens in cases of officer-involved shootings, Bladel added.
"What we do is get an independent look…to make sure we are doing what we're supposed to do legally by law," he said. "That's why they (state patrol) are there."
Ochoa failed to stop at multiple red-lighted intersections Thursday. He continued westbound on Kimberly Road approaching North Fairmount Street and did not stop at the steady red light of the intersection. He then broadsided a Chevrolet Equinox driven by Letts, who was traveling southbound on North Fairmount Street.
Ochoa was seen on dashcam video, as well as by the officer, trying to get out of the vehicle from the driver's seat but could not because of the severe vehicle damage. He and his passenger, Gavin Bennett, 18, were removed from the car and taken to a Genesis Medical Center-East Rusholme Street, Davenport. Bennett was then transferred to University Hospitals, Iowa City, while Ochoa was released and booked into the Scott County Jail.
Iowa State Patrol was called to the scene at 2:30 p.m. Thursday.
Ochoa admitted to smoking marijuana in the vehicle that day and driving recklessly to get away from the officer, according to an application filed Friday in support of a search warrant.
You have free articles remaining.
Court records show he has had multiple encounters with the law recently. He now faces charges of homicide by vehicle-reckless driving, serious injury by vehicle, and interference with official acts. The most serious charge, homicide by vehicle, is a Class C felony punishable by up to 10 years in prison.
Bond was set at $100,000 cash-only. Ochoa has a preliminary hearing June 21.
At the time of his arrest, Ochoa had felony and misdemeanor charges pending in several cases.
Earlier this year, at 4:33 p.m. April 9, Davenport police pulled over a silver Infiniti G20 with no front plate in the 1300 block of Sturdevant St., according to arrest affidavits filed in the case.
Officers smelled marijuana coming from the passenger compartment of the vehicle. Ochoa was sitting in the back seat.
He consented to a search and officers found $674 in cash in his sweatshirt pocket and a plastic bag containing 26.4 grams of marijuana between his legs inside his underwear. Ochoa also had a semi-automatic .380-caliber Taurus pistol loaded with a round in the chamber and a magazine loaded to capacity. He does not have a valid Iowa carry permit.
Ochoa was charged with possession of marijuana with intent to deliver, a Class D felony, and carrying weapons, an aggravated misdemeanor.
On Jan. 21, officers conducted a traffic stop on a vehicle near East 14th and Iowa streets. Ochoa was the rear driver's side passenger. Following a search of the vehicle, Ochoa was found with a bag containing 5.1 grams of marijuana inside the rear door. There also was a bag with 22.8 grams of marijuana in his direct area of control.
In that case, he was charged with possession of marijuana, a serious misdemeanor.
At 9:35 p.m. Jan. 2, Davenport police resounded to the 1000 block of West 15th Street for a report of shots fired. Officers noticed Ochoa, who matched the general description of an involved suspect in the incident, at West 14th Street and North Marquette Street, according to court documents. Officers commanded him to get on the ground after one person ran away. Ochoa refused, and officers took him to the ground.
During a consent search, officers found a marijuana blunt in the front pocket of Ochoa's sweatshirt.
He was charged with possession of marijuana. As of Friday, it did not appear that he had been charged in connection with the original weapons incident.
061419-qct-qca-crash-012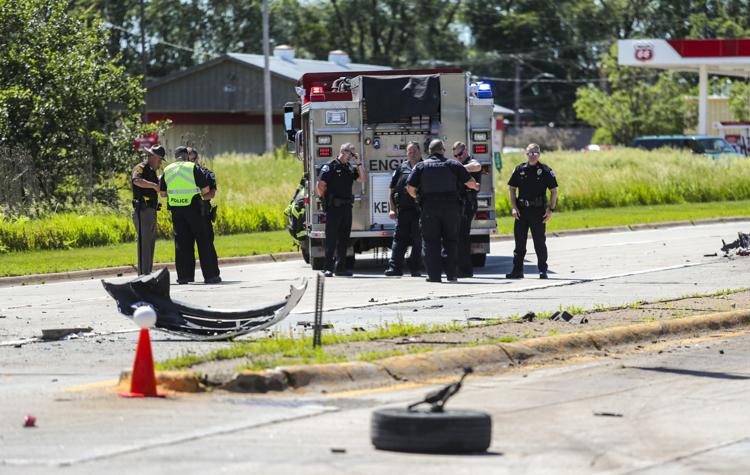 061419-qct-qca-crash-011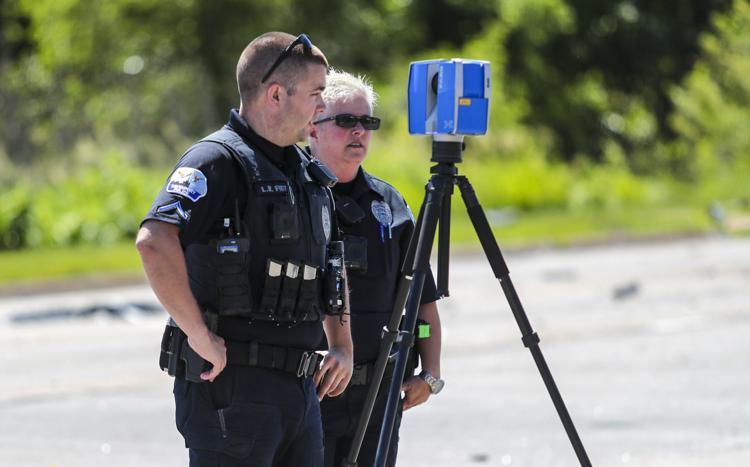 061419-qct-qca-crash-001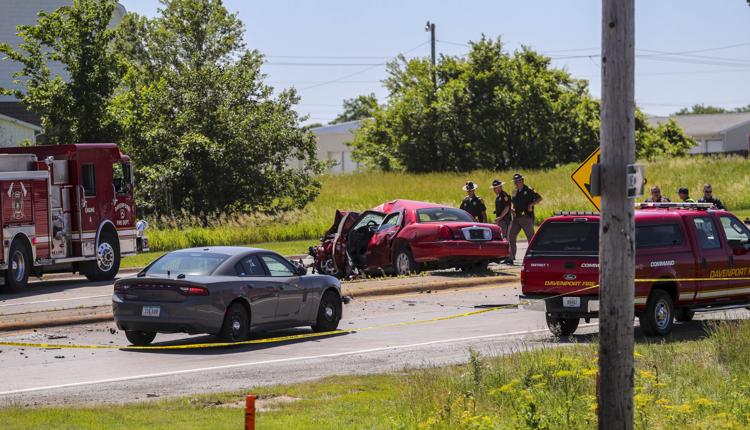 061419-qct-qca-crash-002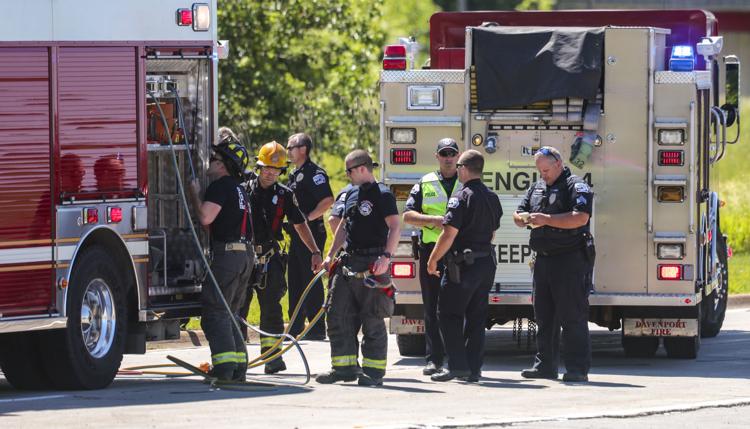 061419-qct-qca-crash-003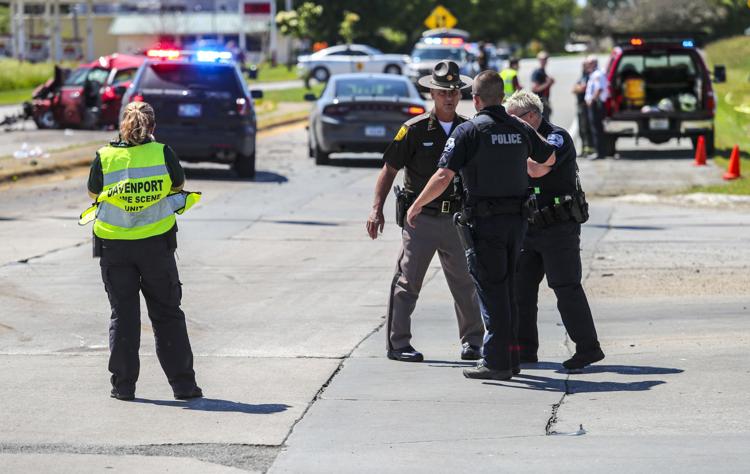 061419-qct-qca-crash-004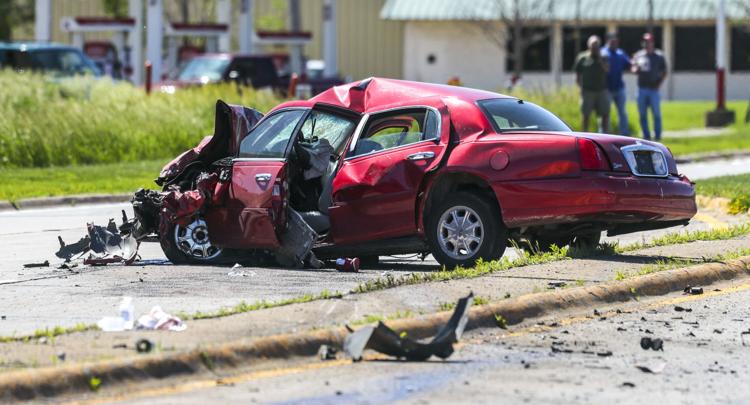 061419-qct-qca-crash-005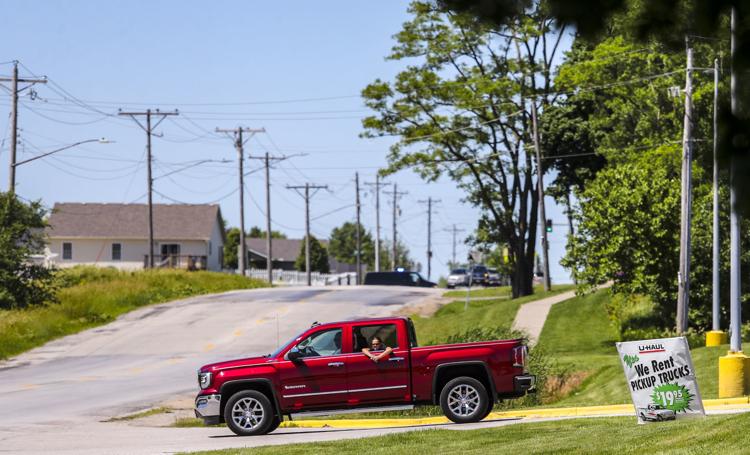 061419-qct-qca-crash-006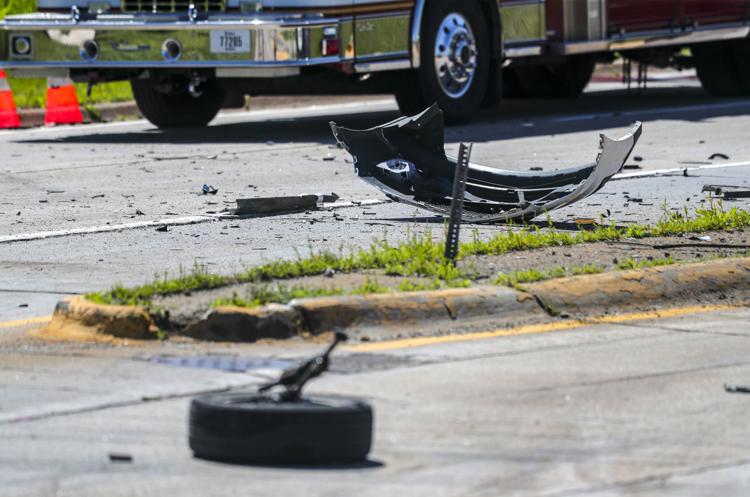 061419-qct-qca-crash-007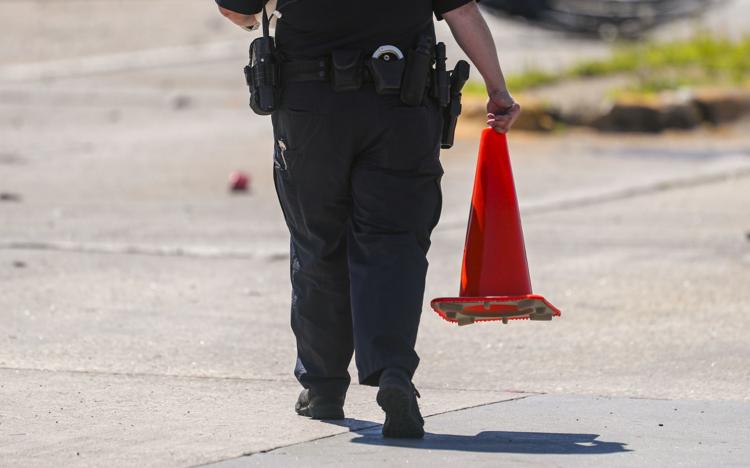 061419-qct-qca-crash-008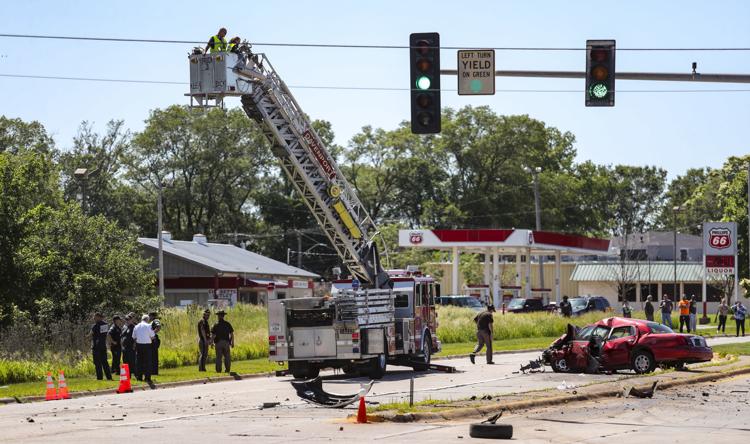 061419-qct-qca-crash-009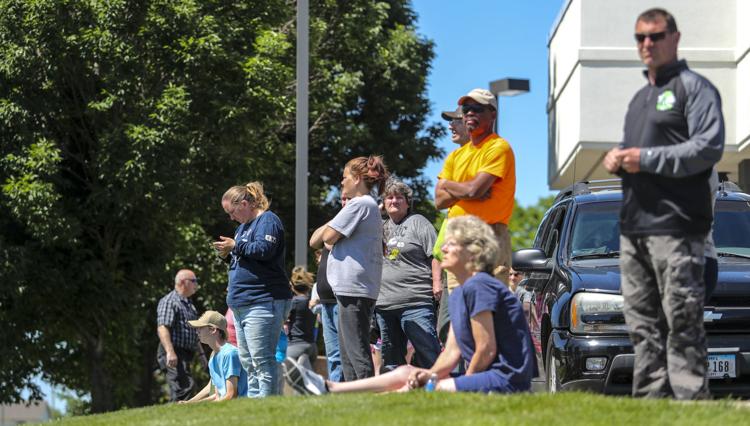 061419-qct-qca-crash-010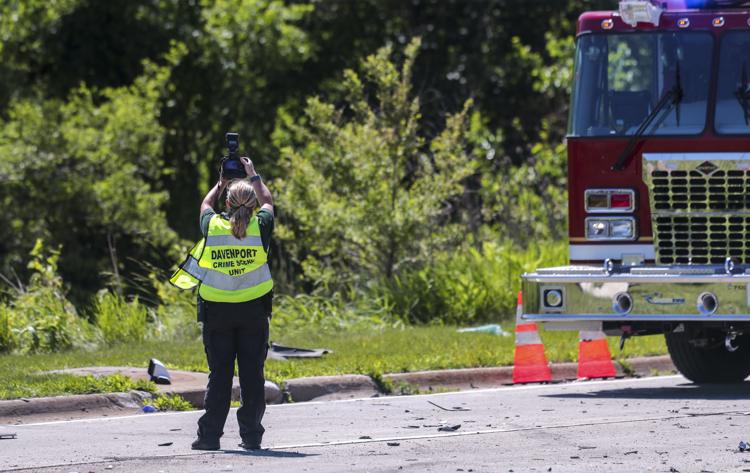 Davenport crash