CrimeStoppers of the Quad-Cities is seeking the public's help in an attempted robbery at the Money Center in Davenport.
According to CrimeStoppers: "On November 21 the pictured suspect entered the Money Center inside Walmart on Elmore Avenue in Davenport and attempted to rob the cashier.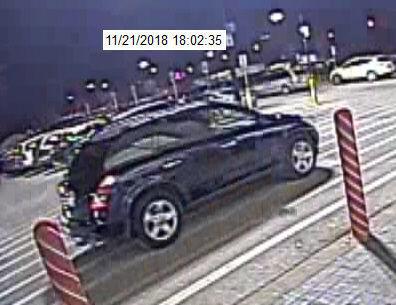 He handed her a blue bag, pointed a gun at her and asked for the money. As the cashier tried to get the drawer open, the suspect became impatient and left without any money."
Anyone with any information about this peson is asked to call CrimeStoppers at 309-762-9500 or submit a Web Tip. DO NOT APPROACH THESE INDIVIDUALS! You do not have to give your name. CRIME STOPPERS will pay a cash reward of up to $1,000 and you can remain anonymous.