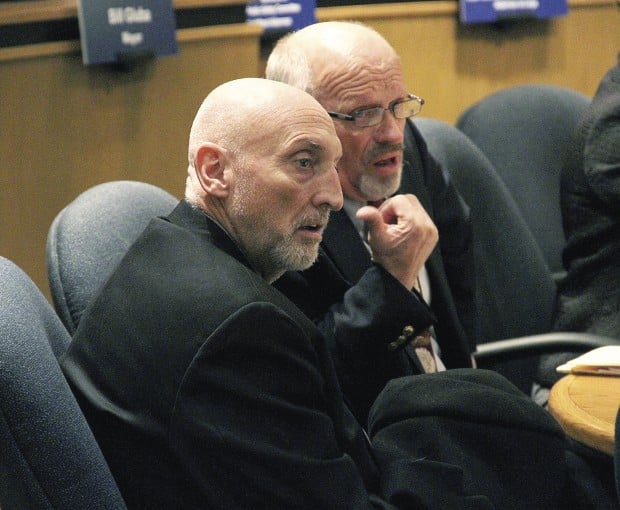 A retired Davenport police captain pleaded guilty Wednesday morning to stalking a former girlfriend.
Kevin Murphy, 56, of Bettendorf submitted a written guilty plea in Scott County District Court, Davenport, through his attorney Murray Bell, who declined to comment.
Murphy, who did not appear in court, pleaded guilty to two counts of stalking, according to Geoff Greenwood, spokesman for the Iowa Attorney General's office, which prosecuted the case.
Greenwood said the Attorney General's office could not comment on Murphy's case as it is still active.
Murphy remains on house arrest pending his sentencing. The stalking counts he pleaded guilty to are aggravated misdemeanors punishable in Iowa by up to two years in prison.
Scott County District Judge Thomas Reidel received the written plea and set a sentencing date for 10 a.m. Jan. 10, records state.
Murphy previously was set to go to trial Monday on charges of second-degree burglary as well as two felony counts of stalking. The second-degree burglary charge, also a felony, will be dismissed at Murphy's sentencing in exchange for his guilty plea.
Assistant Iowa Attorney General Scott Brown previously said the two stalking charges involve "the same issue."
Murphy was accused of entering the Davenport home of a former girlfriend on three occasions. In one instance, he entered the home near the Village of East Davenport while the woman was sleeping, according to an arrest affidavit.
The affidavit states that Murphy placed his hand over the resident's mouth and said, "Don't call the police and don't file a report."
Murphy was arrested Feb. 9. Although the investigation involving Murphy began in Davenport, the case was turned over to state officials because of Murphy's law enforcement career.
Murphy was a 33-year police veteran before he was demoted and placed on paid leave in April 2011. He was allowed to retire at the rank of captain in October 2011.