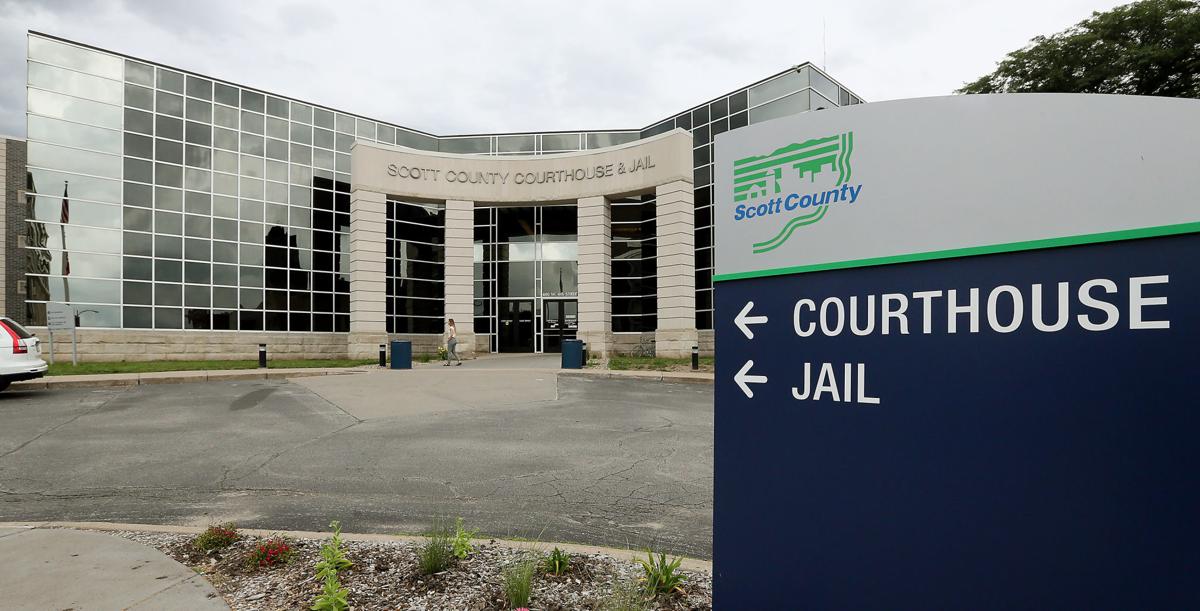 The Scott County Jail has released dozens of inmates over the last 10 days in an attempt to protect higher-risk individuals and staff, as well as create more space as officials brace for the effects of COVID-19.
According to Deputy Chief Bryce Schmidt, 50 inmates have been released from the jail since March 16. The jail population is 240, with 20 inmates located in jails outside Scott County.
The jail holds 363 inmates — but capacity is marked at 320.
The jail's administrator also said the reduction started before much was known about the spread of the new coronavirus. No inmates or staff have shown signs of infection, he said.
"Jail reduction was an issue for us a number of months before COVID-19 came on our radar," Schmidt said. "We have released 130 inmates since January because we had a situation where we were sending more and more inmates to jails outside our county. But we have stepped up the effort recently because of concerns."
In January, Scott County had 70 inmates housed in jails outside the county.
Schmidt said all releases have to be approved by a judge from the Seventh Judicial District and meet at least one of four criteria:
an underlying medical issue that puts inmate in a higher-risk category
the age of the inmate
the seriousness of the crime the inmate is accused of committing or for which they are serving time
how much time has been served on a jail sentence
"We don't make the decision here in the jail — every release is reviewed and approved by a judge," Schmidt stressed. "But we do want to have space just in case we need it."
Schmidt said all inmates and staff are monitored by a nursing staff from the Scott County Health Department.
"That's where our nurses and medical staff have always come from," Schmidt said. "So we've changed some protocols, but we've always had the staff in place."
Among the new protocols brought by the threat of COVID-19 is the monitoring of staff and inmate temperatures.
"Every new intake is checked — no one comes in if we find they have a fever," Schmidt said. "And that includes staff. Every member of staff has their temperature taken before they come in."
Schmidt said the only signs of illness have been diagnosed as influenza, the common cold or ear infections. Any inmate showing signs of COVID-19 infection will be transferred to a hospital.
"As far as I know, Scott County doesn't have any tests available," Schmidt said. "So we transport to the hospital and it is done there."
Scott County Health Department Public Information Officer Brooke Barnes confirmed the health department does not conduct COVID-19 tests.
"We don't test for COVID-19 — and the fact is we don't do any of the testing for the jail," Barnes explained. "All of the testing for inmates is done through outside providers."
Garlic doesn't cure the coronavirus, debunking the myths
Garlic will not cure the coronavirus, or prevent you from catching it. The World Health Organization busts the "garlic myth" and many of the other common misconceptions surrounding the COVID-19 outbreak.
Concerned about COVID-19?
Sign up now to get the most recent coronavirus headlines and other important local and national news sent to your email inbox daily.