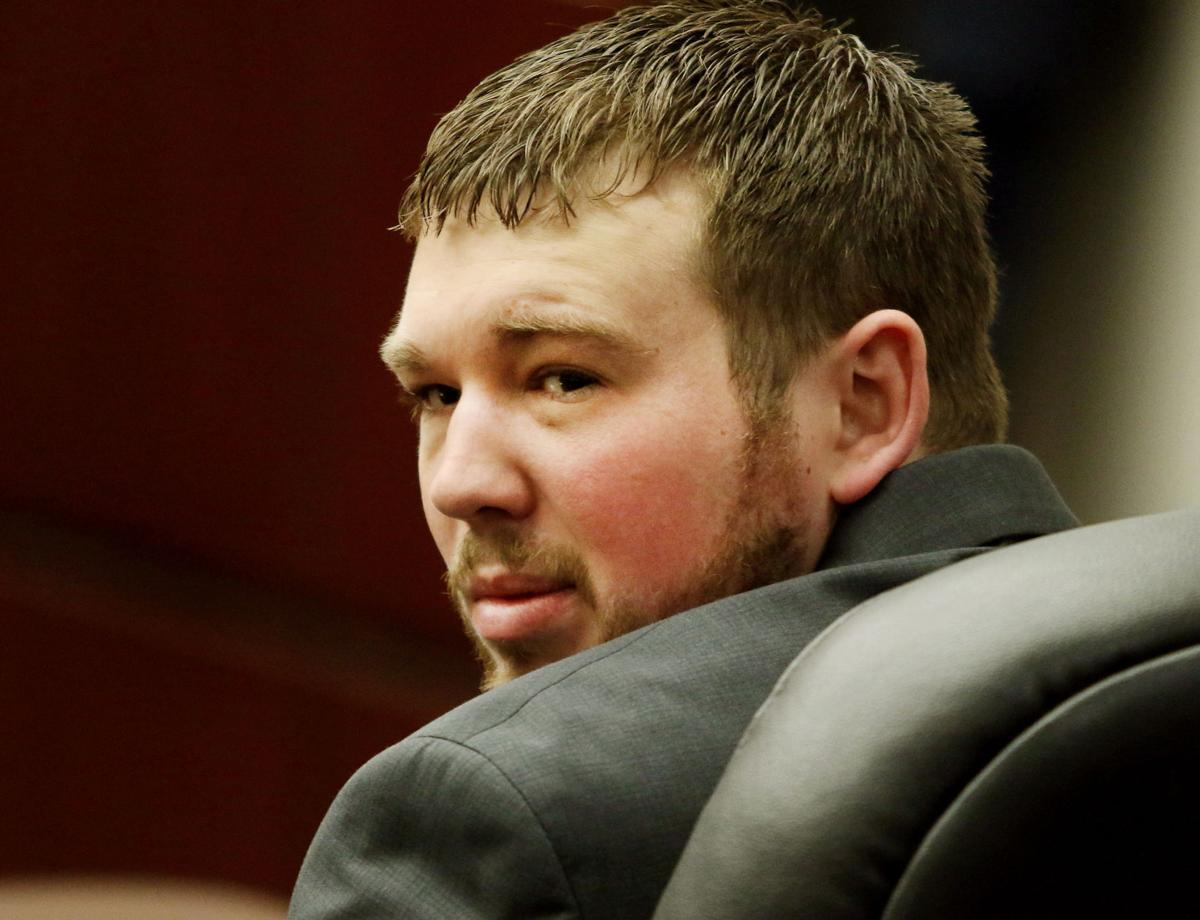 A sentencing hearing scheduled for Tuesday for Mitchell A. Gayer, the Andalusia man convicted in a 2013 double-fatal crash, has been continued.
Attorney Craig Kavensky said during a brief hearing Friday at the Rock Island County Justice Center that Gayer's attorney, Katherine Drummond, is temporarily unavailable because of a medical issue and that she will be out for at least 12 weeks. 
Kavensky is a managing partner at the Rock Island law firm of Winstein, Kavensky & Cunningham, where Drummond works.
He argued that Drummond is the only attorney with knowledge of the case and that sentencing should be continued until she is available. 
Rock Island County State's Attorney John McGehee did not object to continuing Tuesday's sentencing hearing but asked Associate Judge Richard Zimmer to consider setting a new hearing date sooner.
He argued that the case has been pending since 2013 and "we set this matter for sentencing a long time ago and we believe that someone else in the law firm can come in and argue for the defendant."
Zimmer disagreed and granted the defense motion, saying that Gayer has a right to select the attorney of his choice.
A new sentencing date has not been set as of Friday morning.
On Jan. 25, Gayer entered an Alford plea to aggravated driving under the influence, a Class 2 felony. In an Alford plea, a defendant does not admit guilt but agrees the prosecution likely could prove the charge at trial.
According to prior court testimony, Gayer lost control of his 1999 Chevrolet S10 on a curve on 51st Street West near Milan and swerved off the road and into a ditch and hit a tree on Nov. 27, 2013.
Passengers Jamie Sedam, 22, of Port Byron and Clayton Carver, 24, of Taylor Ridge were killed in the crash.
McGehee said during the plea hearing that Gayer's blood alcohol content was 0.146, nearly twice the legal limit to drive. At the time of the crash, Gayer was driving 61 mph in a 55-mph zone, according to prior testimony.
Gayer has maintained that he has no memory of the crash itself or the events leading up to it.
In January 2015, Gayer entered an Alford plea to one count of aggravated driving under the influence and was sentenced in May 2015 to 18 years in prison.
He later filed a motion to take back the plea and argued that his former attorney, William Schick, was ineffective.
On Dec. 30, 2015, Associate Judge Thomas Berglund granted his request to take back his plea and vacated his prison sentence.