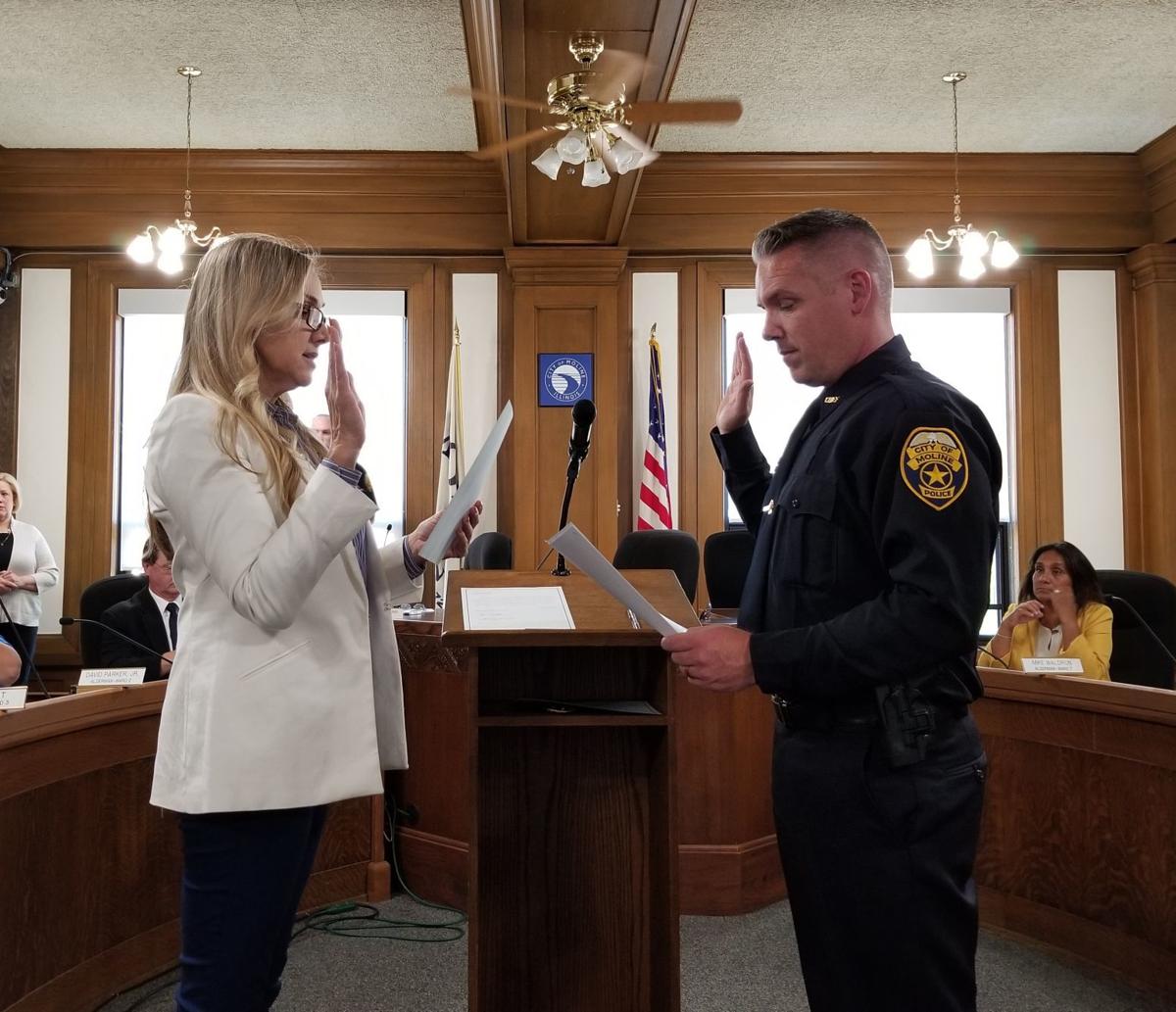 A lawsuit against Darren Gault filed while he was a police officer in East Moline is still pending, but he said it won't affect Moline now that he has been named that city's police chief.
The federal lawsuit was filed for Alice Hipes in 2017 in the U.S. District Court for the Central District of Illinois. Hipes argues she was wrongly arrested by Gault during a 2015 investigation of allegations that she financially exploited a man for whom she says she was a caregiver. Hipes' complaint also names Alternatives for the Older Adult and Katie Judge, an employee of Alternatives, as defendants.
"The pending litigation is an East Moline case and has no bearing on anything in Moline," Gault said recently. "As you know, I can't get into details on pending litigation, and that would also be for East Moline to discuss with you. It will not have any impact on my Moline duties."
Lisa A. Kotter, Moline's city administrator, said the city does not comment on pending litigation out of respect for the court system.
"With respect to the hiring of the chief, our process involved many members of the community, a thorough vetting process, and we remain confident in our selection of Darren Gault," she said in an email. "We have the utmost confidence in Chief Gault's ability to lead the City of Moline Police Department moving forward."
Asked for comment about the case, East Moline Police Chief John Reynolds said the city is not a party to the suit but has agreed to provide a legal defense for Gault.
You have free articles remaining.
"We supported him while he was with the department and continue to do so in his new position as chief of the Moline Police Department as it pertains to this suit while employed at the East Moline Police Department," Reynolds said.
The suit argues that Hipes was falsely accused, so the state's prosecution was malicious and her civil rights were violated. She is seeking $150,000 in damages.
All of the defendants, through their own filings, have denied Hipes' allegations, according to federal court records.
Hipes was charged with financial exploitation of an elderly person or a person with a disability in February 2015, Rock Island County court records state.
The Rock Island County State's Attorney's Office dropped the criminal case against Hipes in April 2016 after Judge Frank R. Fuhr barred use of a videotaped police interview with the alleged victim, court records state. The state said the videotape was the key to its case because in the interview, the man said Hipes did not have permission to spend his money.
Fuhr ruled in favor of Hipes, whose defense argued the interview was not sworn testimony and would violate Hipes' constitutional right to confront and cross-examine a witness because the alleged victim had died not long after the video was made.
A hearing on the federal suit is scheduled for April 16, 2020, federal court records state.