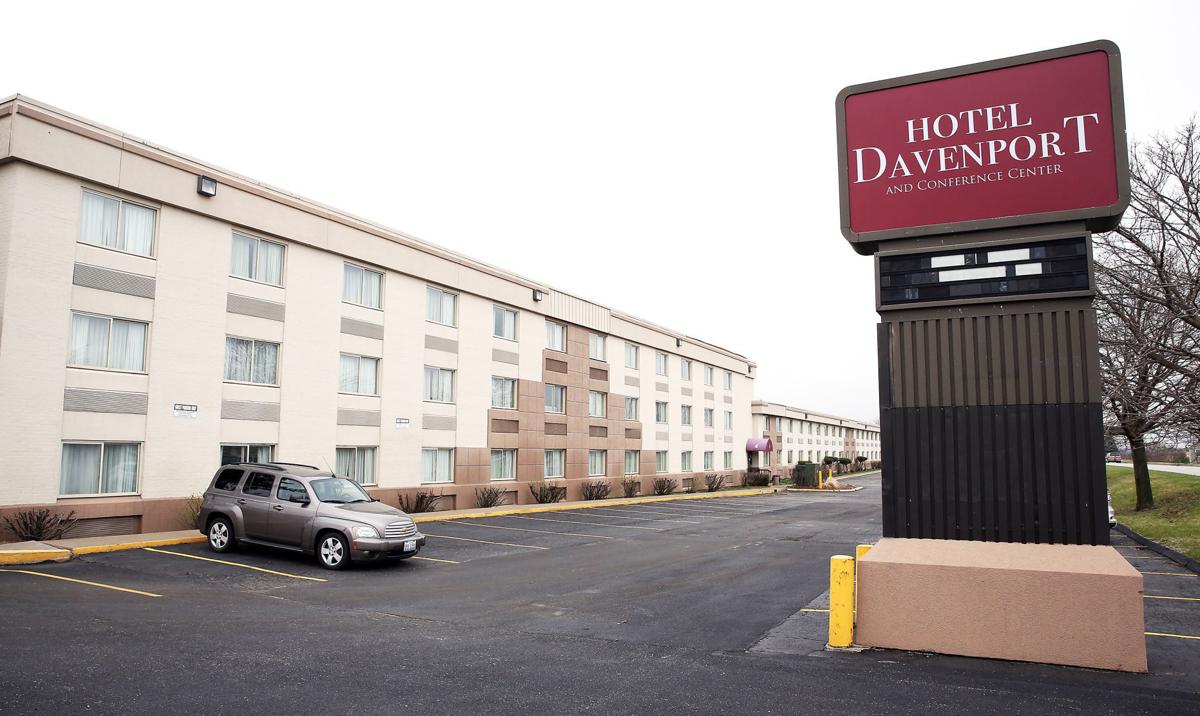 Two men have been charged with stealing copper piping from the appliances on the roof of the former Hotel Davenport and Conference Center, located at 5202 Brady St.
Todd Aaron Cottrell, 48, of 2503 Pacific St., Davenport, and Jeffery Robb Willson, 53, no address listed, each are charged with first-degree theft and first-degree criminal mischief.
Each of the charges is a Class C felony under Iowa law that carries a prison sentence of up to 10 years.
Both men were being held Friday night in the Scott County Jail on $20,000 bond each, cash or surety.
According to the arrest affidavit filed by Davenport Police officer Dwight Swartz, at 5:59 a.m. Friday officers were dispatched to the closed hotel to investigate a report of people on the roof damaging and stealing property.
You have free articles remaining.
Officers found Cottrell and Willson on the roof, where they used a DeWalt saw to cut copper piping from several appliances. The two men were cutting off the copper pipe with the intent to sell the metal.
Police seized the saw, which had copper shavings on the blade.
According to the website priceofmetals.com, scrap copper in Iowa can get the seller up to $3.86 per pound.
The building is owned by Jay Shreeji 1 LLC, which bought the property in the fall of 2017. In January 2018, Charlie Armstrong, a real estate broker with NAI Ruhl Commerical Co., told the Times that the Eldridge-based company is evaluating whether to keep the hotel and redevelop it, demolish it or repurpose it.
The owner told police Friday morning that during the past two days a large amount of copper pipe had been taken from the appliances on the roof of the building and that it would cost more than $20,000 to replace the piping and repair the damage done to the appliances.
The hotel sits on eight acres along 53rd Street, between Brady Street and Welcome Way. It was built in the early 1970s as a Holiday Inn and became a Clarion in 2006.