CrimeStoppers of the Quad-Cities is seeking the public's help in locating the following people: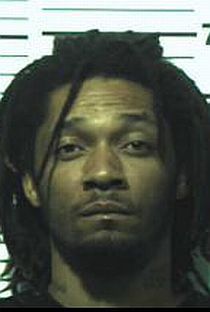 • Laquoie Ramone Reed is wanted by the Davenport Police Department for theft, robbery, possession of a stolen vehicle, domestic abuse, eluding police, child endangerment, reckless driving and other charges. Reed, 33, is 6-feet, 1-inch tall and weighs 170 pounds. Reed is also wanted in Rock Island County, Scott County and Muscatine County on multiple warrants.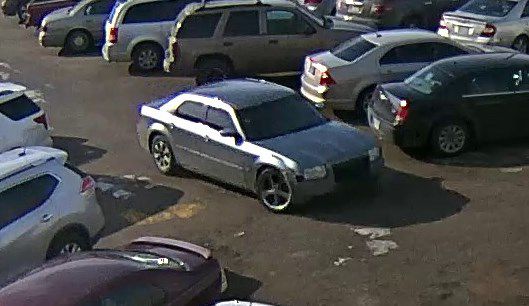 • Cars broken into in Milan: The driver of this Chrysler 300 or 200 (see photo) is suspected of committing several car burglaries at Export Packaging in Milan. Notice that the rims don't match on the passenger side. Milan police would like to know who owns the car.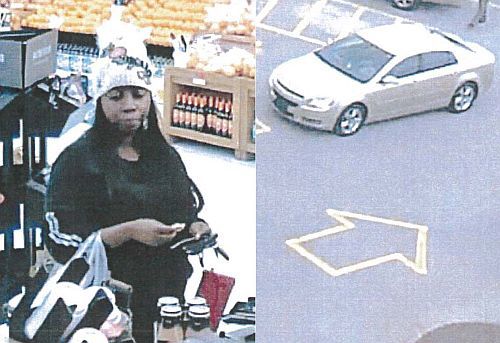 • Counterfeiter sought in Bettendorf: Does anyone recognize this female? On Jan. 28, she passed two counterfeit $100 bills at Hy-Vee in Bettendorf.  She left in a gold Chevy.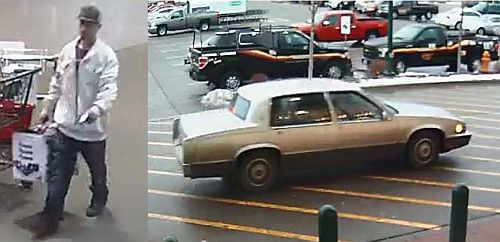 • Recognize this shoplifter: On Jan. 20, this person (see photo) walked out of a Moline home improvement store with a 16 channel DVR system with 8 security cameras and did not pay for them. The value of the system is more than $500. The male, white suspect was wearing a white hoodie and baseball cap and he was driving this gold Cadillac.
Anyone with information about these crimes or any person(s) involved, are asked to call CrimeStoppers at 309-762-9500 or submit a Web Tip . You do not have to give your name. CrimeStoppers will pay a cash reward of up to $1,000 and you can remain anonymous.