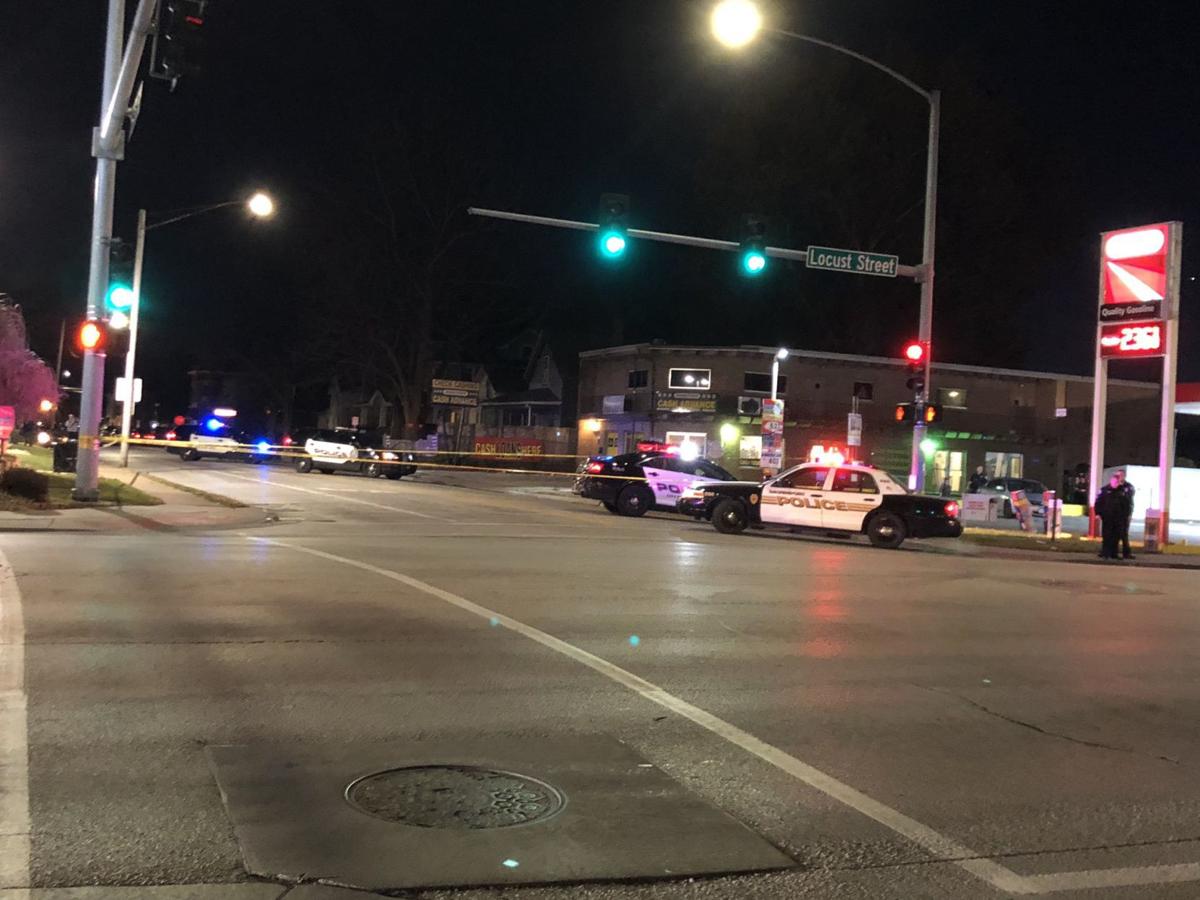 An adult and two teens believed to be part of Thursday's rush-hour shooting at West Locust and Washington streets, near Taco Bell, are in police custody. Police have also confiscated three guns.
The teens were the last of the five who escaped from the Mary Davis Home Detention Center in Galesburg, Ill. last month to be taken into custody, according to a news release from Davenport Police.
Joesiah Capone Rogers, 15, is charged with first-degree robbery in a Nov. 27 case in the 1600 block of Rockingham Road, and with interference. Both are adult charges.
Charges against the second 15-year-old have not been determined.
Lamonde Ramerius Lathan-Burge, 18, also was charged with first-degree robbery in the Nov. 27 case.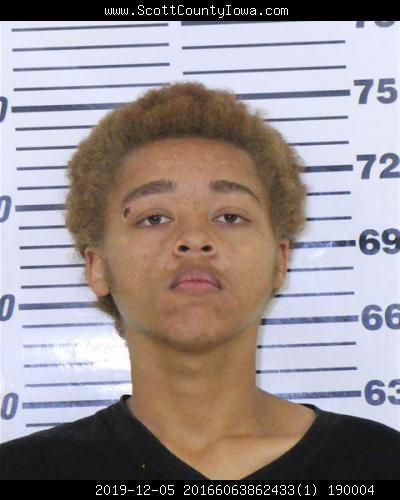 According to the arrest affidavit, Rogers, Lathan-Burge and another co-defendant were taken to the Super Saver convenience store at 1610 Rockingham Road, at 9:30 p.m. Nov. 27. 
They then stole a car at gunpoint and drove off in the victim's vehicle. 
Rogers and Lathan-Burge were taken to the Scott County Jail Thursday night. The other 15-year-old was taken to the Scott County Juvenile Detention Center. All three may face further charges.
After Thursday's shooting, officers found a discarded gun and fired cartridge cases at two scenes in the 1400 block of West Locust Street.
After a short foot pursuit, officers detained one of the teens in the 1500 block of West Pleasant Street. They searched a home on that block and confiscated two guns and detained Lathan-Burge and the other teen. 
No injuries or damage were initially reported.
You have free articles remaining.
Rogers already has been through the adult court system. 
In Oct. 2018, he pleaded guilty in adult court to a charge of felon in possession of a firearm and intimidation with a dangerous weapon. 
Police say on May 13 of that year, Rogers, who was 13 at the time, was inside a 2012 Honda Accord that had been stolen out of Davenport when he stuck his arm out of the vehicle and fired a gun at a second stolen vehicle.
Officers found multiple bullet casings on the scene and discovered a home had been struck. Residents said they were in fear when they heard the shots and dropped to the floor, according to arrest affidavits.
On May 31, while Rogers was at the foodservice window of the Juvenile Detention Center, he grabbed a handful of food and began throwing it at employees, according to the affidavits.
Staff tried to restrain him but were unsuccessful, according to police. A bailiff who was dropping off another juvenile tried to break up the altercation, according to the affidavits.
Rogers punched the bailiff at least twice in the face, causing serious injuries. The bailiff suffered a broken orbital socket.
The incident was captured on video, according to the affidavits.
Rogers and the teen taken into custody Thursday night were among five juveniles, including a girl, who escaped from the Mary Davis Home Detention Center on Nov. 13. 
According to a news release from the Knox County Sheriff's Department, at 8:06 p.m. Wednesday deputies and police from Galesburg, Knoxville and Abingdon were sent to Mary Davis Home, 1319 E. 5th St., Galesburg, to assist with a riot.
Mary Davis staff tried to get the juveniles back in their cells when one of them struck a staff member. Another staff member went to the man's aid and he also was hit.
The fight continued into the day room from the lower west wing. A girl and a boy then went into the control room and hit the staff member there and stole a set of security keys.
They left through the boiler room where they found a set of car keys belonging to one of the staff members. They stole the car and drove to Davenport.