The identity of a man killed in a crash shortly after 11 a.m. Monday about three miles east of the Quad-City International Airport, Moline, will be released Tuesday.
"It was a horrible day for a lot of families," Brian Gustafson, Rock Island County coroner, said late Monday. No autopsy is scheduled, he said, but toxicology tests will be completed.
The crash happened at 11:12 a.m. near mile marker 8 in the east-bound lanes, about three miles east of the airport, according to the Illinois State Police. One of the semitrailers was traveling in the west-bound lanes when the driver lost control, went through the dividing median and turned over in the east-bound lanes. There the two other vehicles collided with it.
You have free articles remaining.
The state police said everyone riding in the three vehicles were hospitalized, but did not say how many people there were.
Authorities did not know why the semitrailer left the roadway. Authorities began reopening the eastbound lanes at 5:30 p.m.
Emergency vehicles were at the side of the road at the crash site late Monday and were expected to remain there overnight.
111119-mda-nws-accident-01.jpg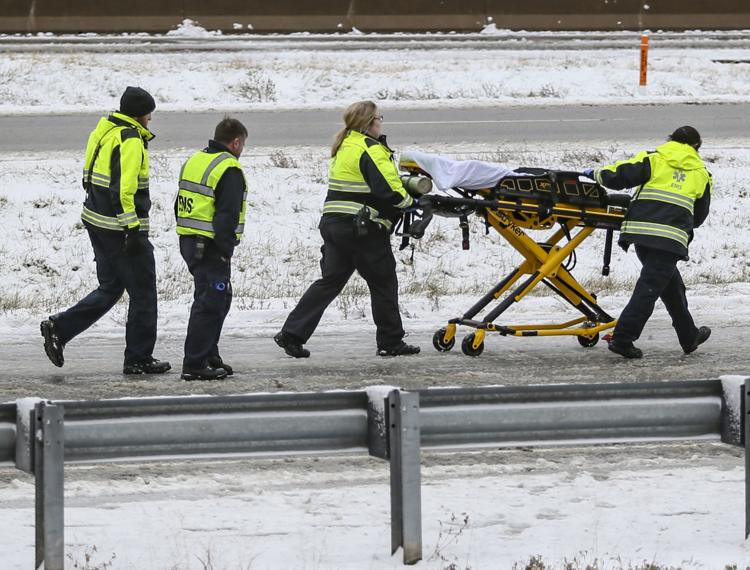 111119-mda-nws-accident-02.jpg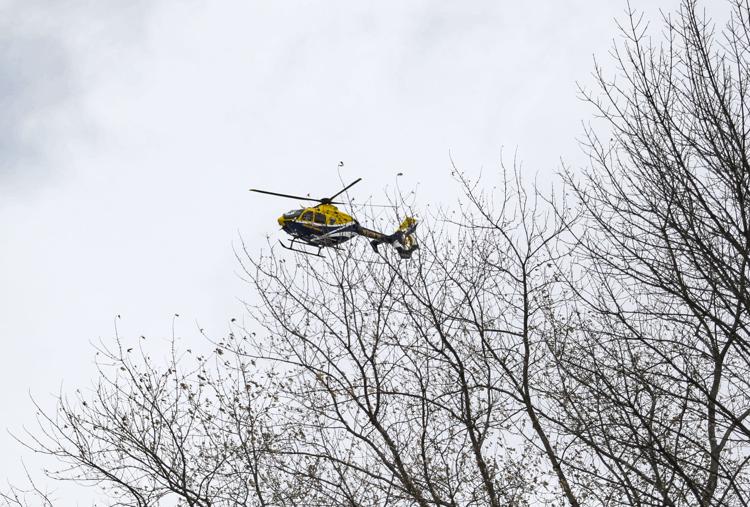 111119-mda-nws-accident-03.jpg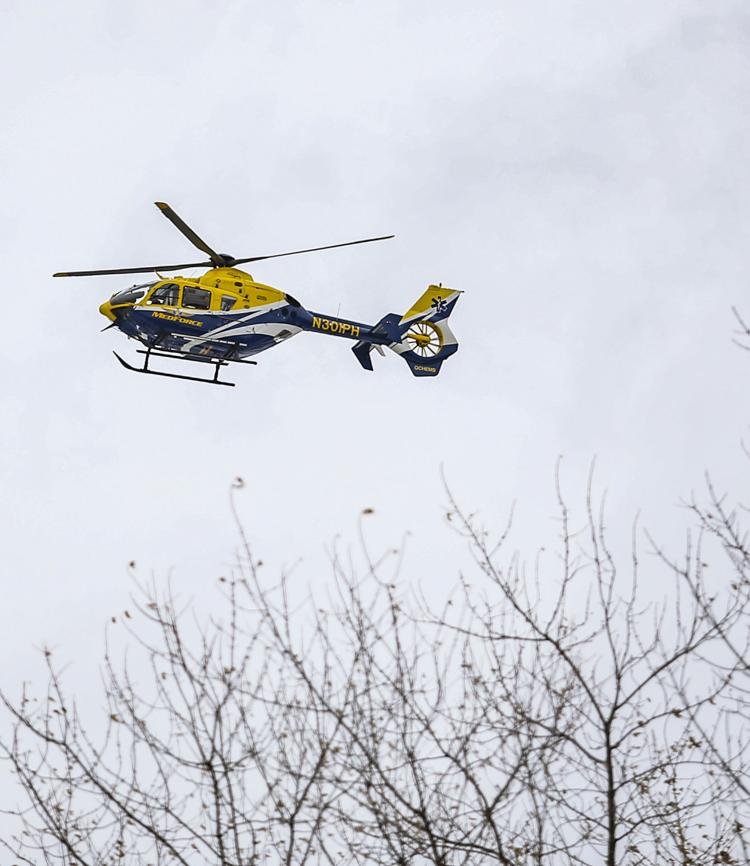 111119-mda-nws-accident-04.jpg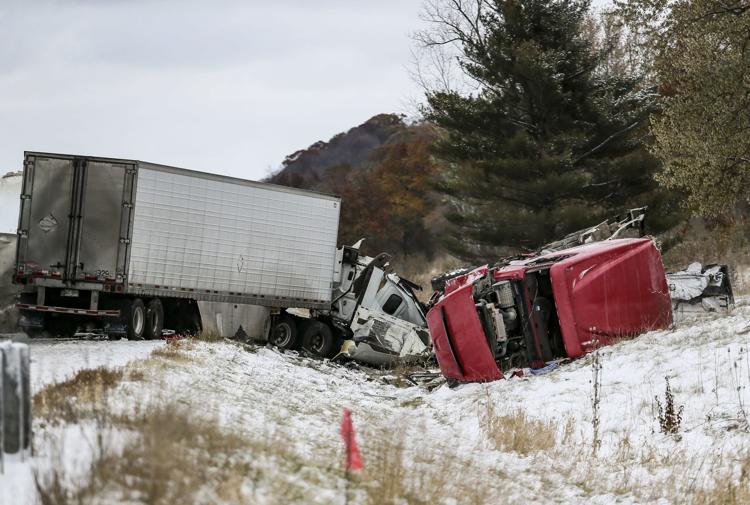 111119-mda-nws-accident-05.jpg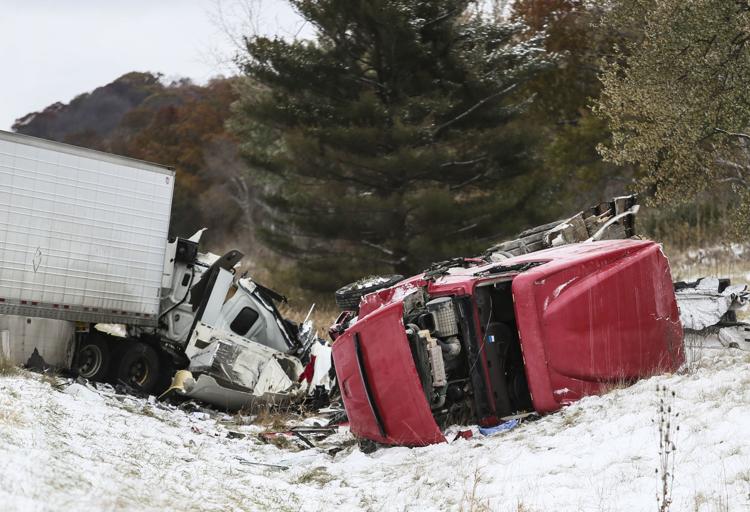 111119-mda-nws-accident-06.jpg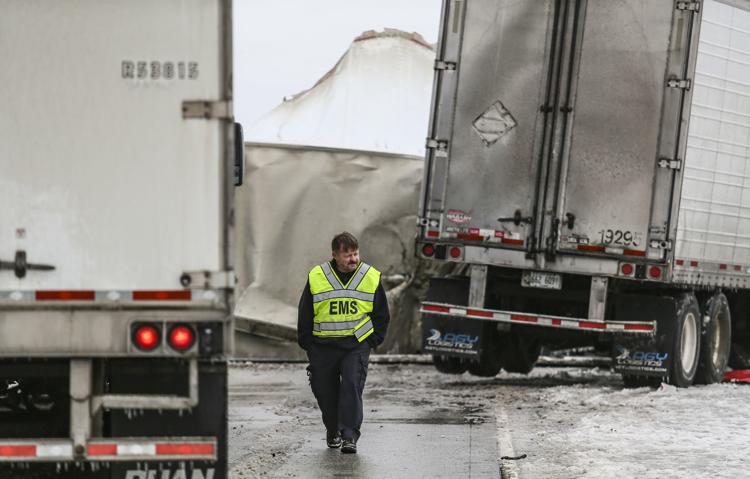 111119-mda-nws-accident-07.jpg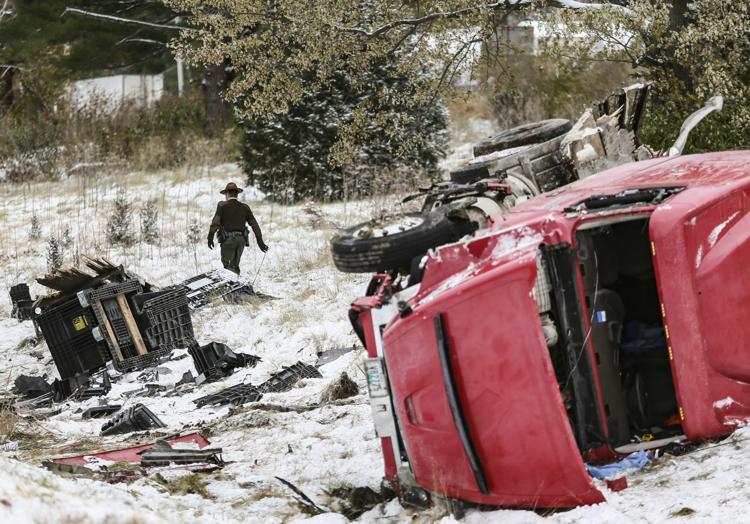 111119-mda-nws-accident-08.jpg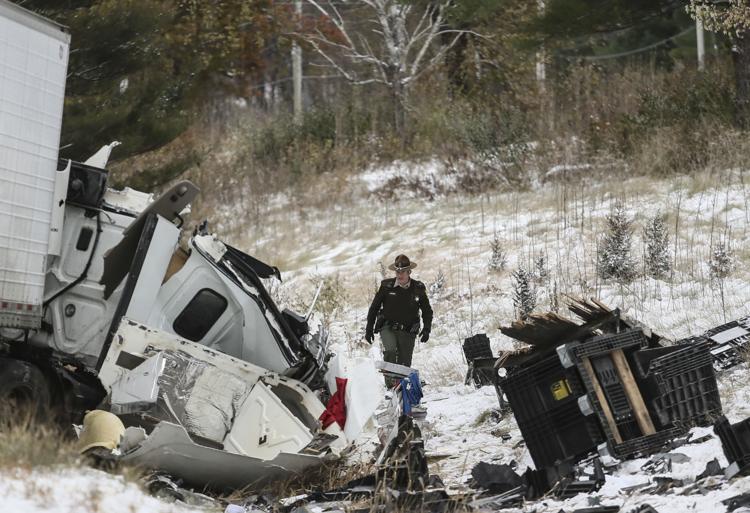 111119-mda-nws-accident-09.jpg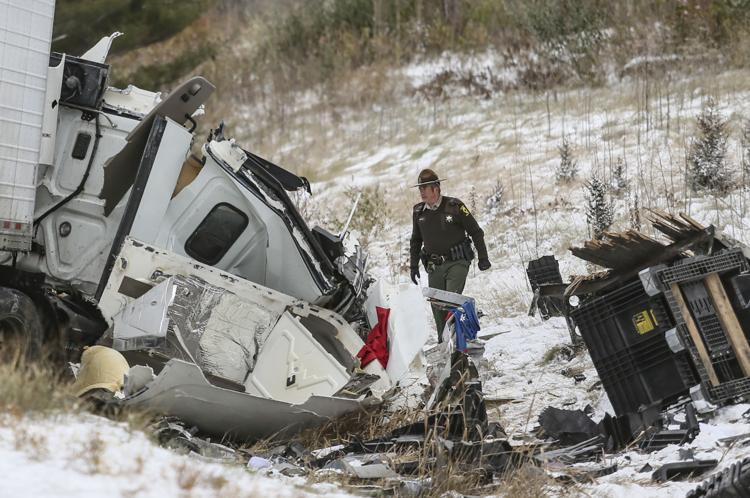 111119-mda-nws-accident-10.jpg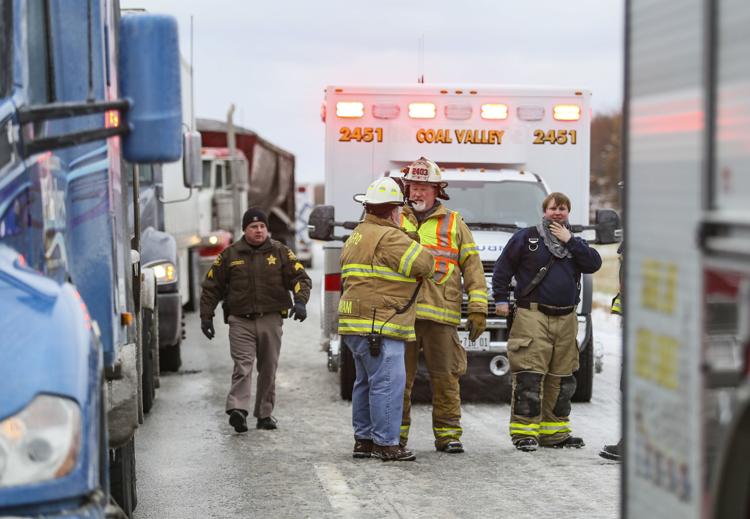 111119-mda-nws-accident-11.jpg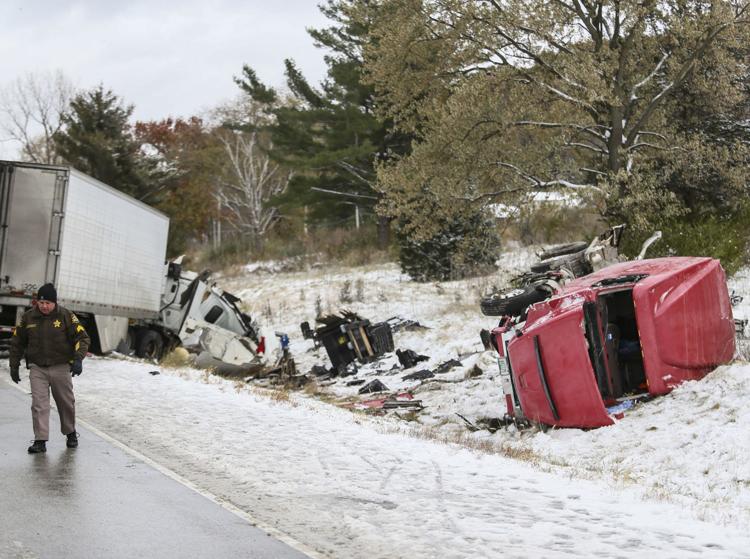 111119-mda-nws-accident-12.jpg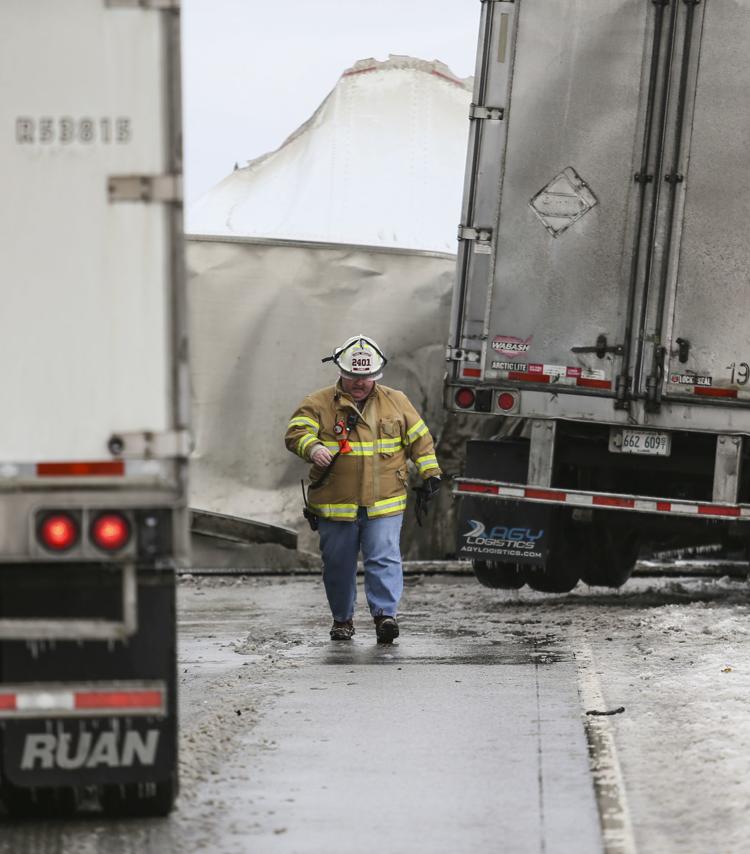 111119-mda-nws-accident-13.jpg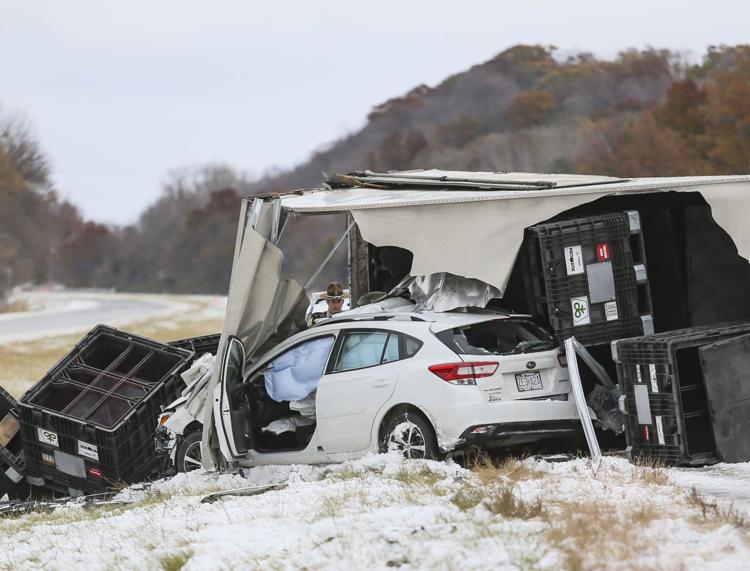 111119-mda-nws-accident-14.jpg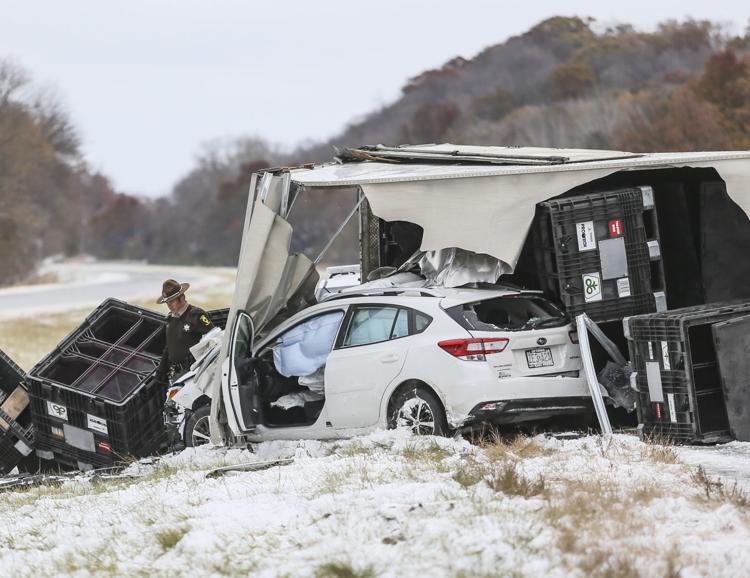 111119-mda-nws-accident-15.jpg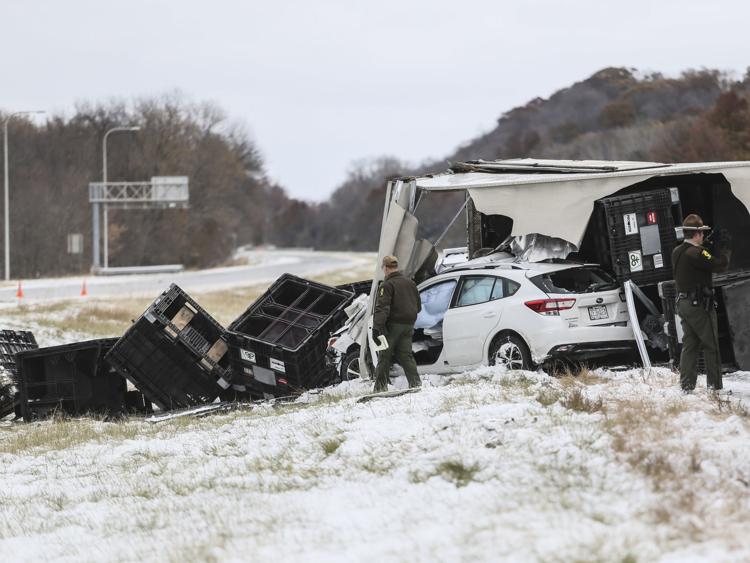 111119-mda-nws-accident-16.jpg