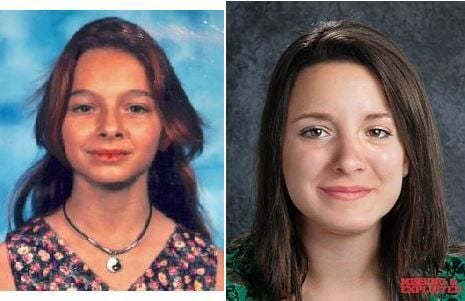 Moline Police have seized a boat they hope may shed light on the disappearance of 11-year-old Trudy Appleby, who was last seen Aug. 21, 1996. 
On Tuesday, the Moline Police Department said the FBI seized a boat in December that may have been used to transport Trudy.
In August 2017, police identified William "Ed" Smith as a "person of interest" in the case. Investigators think he may have been the last person seen with Trudy. He died Dec. 23, 2014. He did not own the boat but had access to it, according to Moline Police Detective Michael Griffin.
Griffin said interest in the boat mounted as detectives reviewed notes and reports regarding Trudy's disappearance. They discovered the boat had not been seen after Trudy disappeared. 
"I started looking for the boat when I got the case a few years ago," Griffin said. 
It is described as a pleasure craft made of material that would hold DNA even after 22 years. It was found about two hours away; its new owners had nothing to do with Trudy's disappearance, Griffin said. 
Griffin could not say where the boat was before its discovery.
"We don't know where it was," he said. "It was hidden away somewhere."
Police have a DNA composite of Trudy through her mother, father and brother, Griffin said. 
Police said a witness told them of seeing Smith near his Campbell's Island residence in a vehicle with a young girl in the passenger seat before Trudy went missing. The witness knew her, and the vehicle was only a few feet away. It was the last time Trudy was seen.
Another witness reported seeing her on Aug. 21, 1996, near her home, getting into the passenger side of an older model, gray-colored vehicle. That witness did not know the driver.
The vehicles have similar descriptions, police said, and Smith had access to a vehicle that fit those descriptions. Investigators think it may have been scrapped shortly after Trudy went missing. He also frequented the river around Blackbird and Dynamite islands off the northern end of Campbell's Island, an area only accessible by boat.
Smith never indicated knowledge of Trudy's disappearance, police said.
Following a tip in October 2017, authorities excavated the site of an old home on Campbell's Island that belonged to a man interviewed in relation to the case. No definitive signs of the girl were found.
At the time of Trudy's disappearance, Dennis Appleby said his daughter was friends with the homeowner's daughter and visited that family often.
Moline police ask anyone with information to contact them at 309-524-2140 or Crime Stoppers of the Quad-Cities at 309-762-9500, qccrimestoppers.com or via the free mobile app "P3 Tips."
Reporter Tom Geyer contributed to this story.