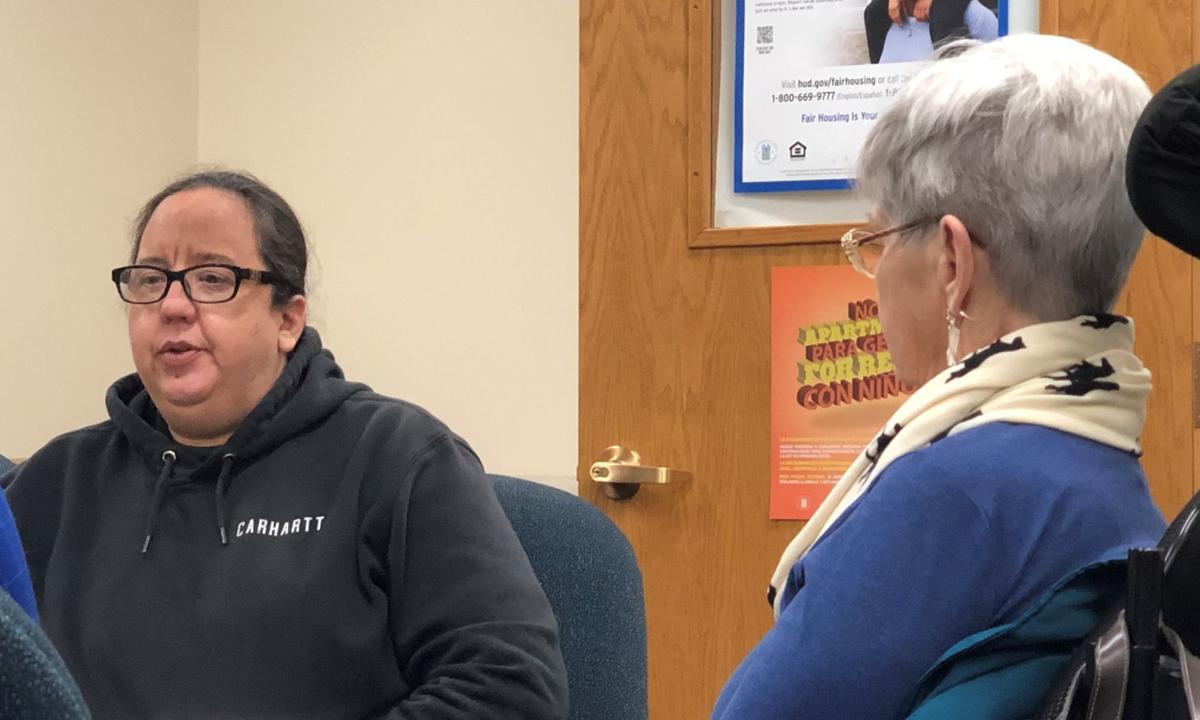 The courts have sided with Davenport about who are the legitimate members of the city's civil rights commission.
At issue was whether Susan Greenwalt, Nicole Bribriesco-Ledger, Clyde Mayfield and Helen Roberson were correct in their assertion that they were still members of the commission, even though their terms had expire and new commissioners were appointed to fill the seats. 
Members of the civil rights commission have typically served fixed terms and are replaced by appointees proposed by the mayor and approved by the city council.
On Monday, Judge Tom Reidel granted the city summary judgement in the case, stating that city ordinance is clear that a commissioner's term is two years and that the terms of Greenwalt, Bribriesco-Ledger, Mayfield and Roberson had expired based on their dates of appointment.
"Happy with the decision," Mayor Mike Matson said when asked for comment Monday afternoon.
He was looking forward to the civil rights commission getting back to work and taking care of cases for Davenport's residents, he said.
Greenwalt said Monday afternoon that an appeal was not planned.
"It was a privilege working with the commission," she said.
Greenwalt said she and the other commissioners' argued commissioners serve until they choose to step down and then are replaced by mayor and city council unless they must replaced because of disciplinary action.
She said the city portrayed them as the bad guys but they were not-- she and the others tried to work with the city government and a lot of public supported them.
"It was just a very bad situation," she said.
The issue began in December 2018, when then-Mayor Frank Klipsch appointed commissioners to replace Greenwalt, Roberson and Mayfield, whose terms expired in November of that year. Greenwalt, Roberson and Mayfield, however, did not give up their seats.
In the months that followed, the old commissioners' arguments included that Davenport made mistakes in its appointment process, and that the three of them had to be officially removed by the mayor before any new appointments.
Klipsch was also accused of attempting to rid the commission of people with whom he has disagreed in the past.
The conflict between city and commission included Kilpsch's removal and replacement of four other commissioners, including Bribriesco-Ledger, attempts at federal mediation and gridlock in the commission.
Greenwalt said cases did get resolved during the conflict — ones that required hearings were farmed out, for instance to the Iowa Civil Rights Commission or other groups, depending on the nature of the case.
Matson, who replaced Klipsch, asked for a ruling from the court earlier this year.
In March, Judge Henry Latham imposed a temporary injunction against the four, barring them from presenting themselves as members of the commission until the issue was decided.
Sign up for our Crime & Courts newsletter
Get the latest in local public safety news with this weekly email.