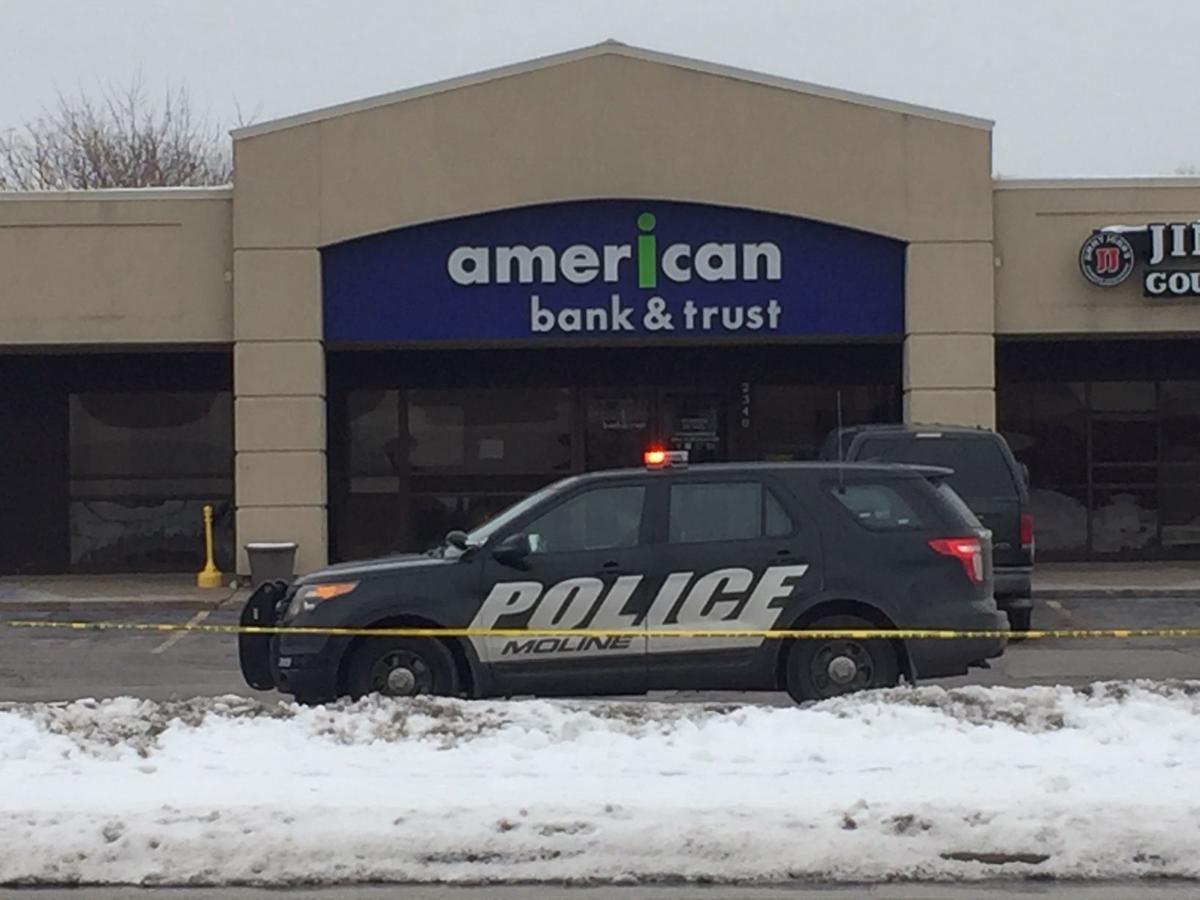 UPDATED: MOLINE — An armed robber obtained an unspecified amount of cash Friday morning from American Bank & Trust, in the 2300 block of 41st Street, according to Moline Detective Michael Griffin.
Griffin said the armed robbery took place at 9:43 a.m. A man armed with a handgun demanded currency and was given some. He then fled southbound on foot, and was later seen getting into a white sedan.
No injuries were reported in connection with the incident.
The suspect was described by Griffin as being a white man between 5-foot-10 and 6 feet tall with a thin build. He was wearing a black hoodie, sunglasses, gloves, a black ballcap and black pants, Griffin said.
According to police, nearby schools were temporarily placed on lockdown, but the lockdown has since been lifted.
Anyone with information about the robbery is asked to contact Moline Police at 309-524-2140 or Crime Stoppers of the Quad Cities at 309-762-9500.
Crime Stoppers also accepts tips through its website, qccrimestoppers.com, and via the free mobile app "P3 Tips."
This story will be updated.