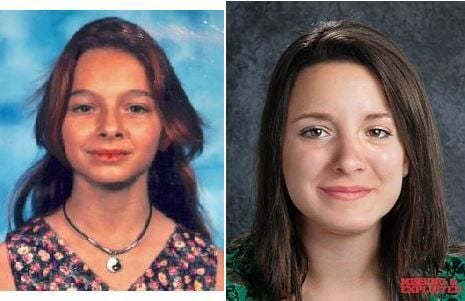 Trudy Appleby, an 11-year-old-girl, went missing on Aug. 21, 1996. She was last seen on Campbell's Island. She has not been found, but the Moline Police Department continues its efforts to solve the case.
In 2017, police identified William "Ed" Smith as a "person of interest" in the case and think he may have been the last person seen with Appleby.
A witness saw Smith on the day of the disappearance in a vehicle near his Campbell's Island residence, police said. There was a girl in the passenger seat the witness thought was Appleby.
The witness knew Appleby, and the vehicle passed within a couple of feet. It was the last time Trudy Appleby was seen.
Another witness reported seeing Appleby earlier on Aug. 21, 1996, near her home, police said. She was getting into the passenger side of an older model, gray vehicle. That witness did not know the driver.
In both cases, the car's description was the same.
At the time of Appleby's disappearance, Smith had access to a vehicle that fit the description, according to police. Investigators think the vehicle may have been scrapped shortly after Appleby went missing.
Smith frequented the river around Blackbird Island and Dynamite Island off the northern end of Campbell's Island, police said. It is an area that can only be reached by boat.
Smith never said anything to police that indicated knowledge of Appleby's disappearance. He died Dec. 23, 2014.
In October 2017, authorities excavated the site of an old home on Campbell's Island after receiving a tip. The now-empty lot did not yield any definitive signs of Appleby.
The home that stood there was that of a man who was interviewed in relation to the Appleby case.
Moline police confirmed in 2002 that they interviewed the man about Appleby's disappearance.
Dennis Appleby, the girl's father, said at the time of Trudy's disappearance that his daughter was good friends with the man's daughter and visited that family often before her disappearance.
Despite their suspicions, police haven't given up on the case. Most recently, they've run a social media campaign supplemented with billboards and fliers urging anyone who knows something to come forward.
They have also seized a boat as part of their body of evidence that was turned over to the FBI.