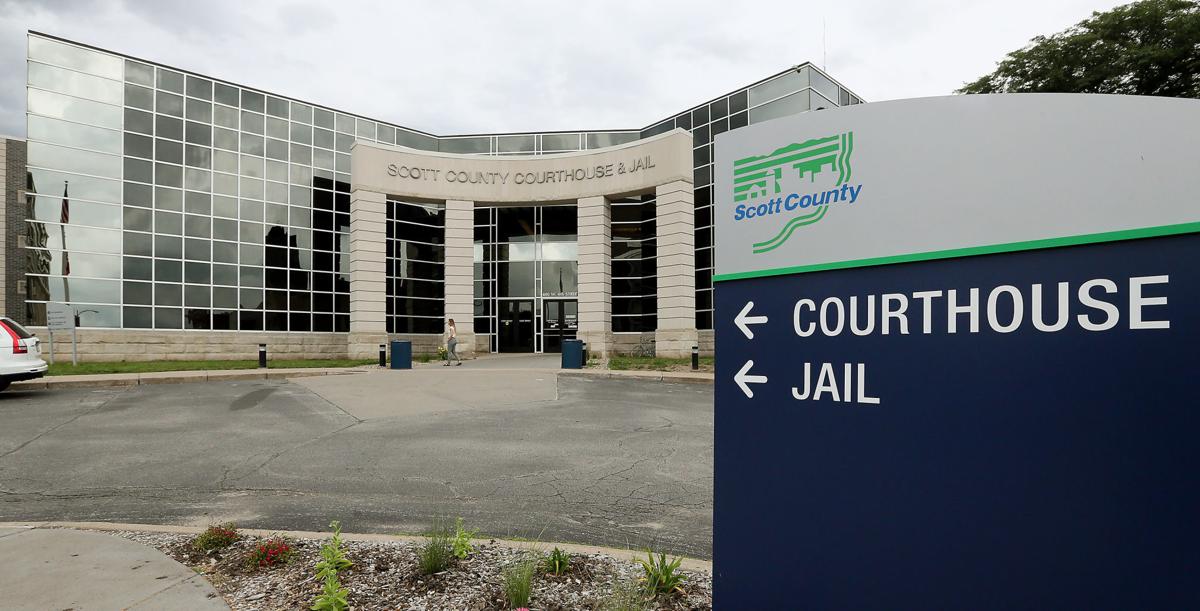 When Zaaron James McLaughlin was booked into Scott County Jail Thursday on felony charges of first-degree robbery and possession with intent to deliver the 19-year-old joined a population approaching 390 men, women and juveniles.
Capacity in the jail on West 4th Street is 363. Overcrowding in the Scott County Jail has been an issue in 2019 — and is increasing the number of inmates housed in other counties.
At the beginning of December, Scott County struck a deal with Clinton County to house up to a dozen adult inmates in its facility.
"That 363 is not even a realistic number," assistant jail administer Capt. Stephanie Bush said Thursday. "Right now, we have 388 booked. But we can't hit that capacity of 363."
Typically overcrowding in the jail starts at roughly 310 to 315 inmates.
"So we have 53 adults housed out of county right now. That's not unusual. For the last 12 years — and more so in the last eight — we've housed inmates out of county."
In 2008 the number of inmates housed out of county was five. Over the next three years, not a single inmate was housed outside Scott County Jail. Since 2012, the out-of-county inmate population rose from an average of three to 19 in 2018.
You have free articles remaining.
Over the course of the last year, between 25 to 50 inmates were housed at jails in Muscatine, Benton and Mercer County.
Clinton County Jail will house up to 12 adult inmates from Scott County at the cost of $55 a day.
As of Thursday, there were 12 Scott County inmates in Clinton County. And Bush said there isn't a specific reason those 12 inmates had to be transferred Clinton County Jail.
"Really, it has a lot to do with jail design — and that there are times when we are restricted in the ways we can house certain inmates," Bush said.
"We have keep-separate inmates. We have inmates here who have mental-health issues. Sometimes there are too many females," Bush said. "But it is common for us to move general population inmates to other counties when we have a large population. But we also have to make moves because of the specific needs of inmates no matter how close we are to capacity."
Bush said general-population inmates — those who pose the lowest security and safety risks — tend to be transferred first.
Clinton County had just finished its new, 115-bed jail in September and it is well under capacity. With 12 inmates from Scott County, Clinton sees a revenue of $660 per day.
The cost of sending inmates to other counties — which can reach $80 a day — is one of the reasons Scott County is exploring several plans to expand the size of the jail.
The county could spend upwards of $14 million on adding space to the jail. According to projections from Wold Architects and Engineers, the jail population in the county could approach 450 by 2037.