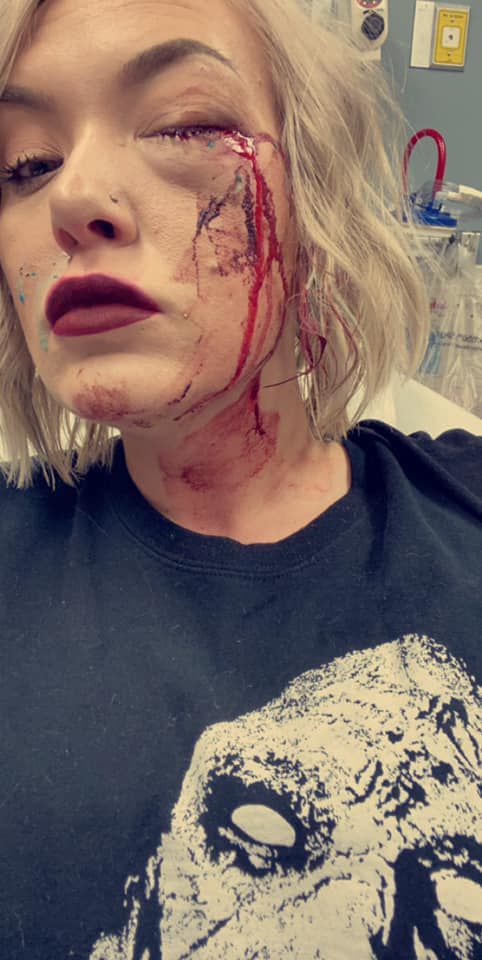 A woman suffered a severe injury to her left eye late Friday after she was struck by a paintball fired from a car as she was walking in the Village of East Davenport.
Davenport Police Major Jeff Bladel said incident was reported at 11:58 p.m. and occurred at Jersey Ridge Road and Middle Road.
You have free articles remaining.
Bladel said that witnesses described the car as a dark SUV, possibly a Jeep, and that it was occupied by four to five males shooting paintball guns.
On a Facebook post, one of the victim's friends said the woman was taken to University Hospitals, Iowa City, and has extensive eye damage. An image of the woman was shared widely on social media. 
Bladel said that officers are investigating other reports from throughout the city about paintballs being shot from a vehicle. There were no other reports of injuries.
Davenport Police ask that anyone with information call 563-326-6125 or leave an anonymous tip via "CityConnect Davenport, IA," or "CrimeReports by Motorola."