CrimeStoppers of the Quad-Cities is seeking the public's help in identifying the pictured suspects wanted in these two unsolved Q-C crimes.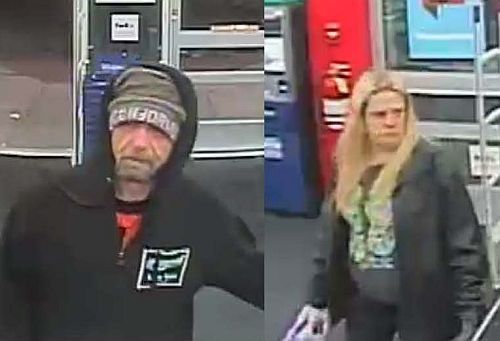 • Felony retail theft from Moline Walgreens: "On March 3, these two suspects went on a shopping spree at a Moline store, filling their cart more than $800 worth of electronics, clothes, food and toiletries. The cashier rang them up, bagged the merchandise and the male walked out of the store with the bags. The female stayed to pay, but then changed her mind and walked out of the store without paying. The suspects left in a black Pontiac Grand Am."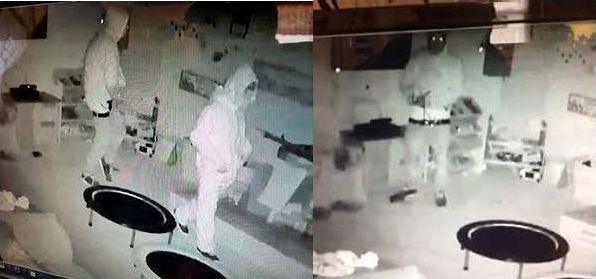 • Moline garage burglary: "During the early morning hours of March 4, these two suspects broke into a garage at a home in the 500 block of 20th Avenue in Moline. The detached garage had been converted into a children's play room. One suspect jumped over a 6 foot fence and unlocked the gate to allow the second suspect into the yard, where they then both entered the garage. The suspects stole an Xbox 360. The homeowner caught these images on their surveillance camera. Their faces cannot be clearly seen, but perhaps someone will recognize their dress or body type. One suspect is described as male, 6-feet tall, thin build, wearing a light colored hoodie and wearing his pants very low. The other suspect is much shorter, around 5-feet, 3-inches tall, average build wearing a puffy coat and is likely a juvenile or a female." 
Anyone with information about these crimes or any person(s) involved, are asked to call Crime Stoppers at 309-762-9500 or submit a Web Tip. You do not have to give your name. CrimeStoppers will pay a cash reward of up to $1,000 and you can remain anonymous.