'YOU NEVER FORGET THOSE MOMENTS'
Daughters' deaths unite three Q-C mothers
A death of a Davenport teenager this fall spurred an unusual bond among three Quad-City mothers, each of whom have lost daughters in recent years.
On Friday, Sept. 15, Aaliyah Virginia Morrise experienced trouble breathing at Davenport Central High School. That afternoon, Barb Taylor, the school nurse, treated Aaliyah, a quiet, but familiar face in her office, for the final time.
"I checked on her three times before I went to bed," said Mary Coppage, whose daughter's heart stopped unexpectedly the next day in her room as a result of complications from asthma. "I wish I was in there at the time."
The following week, a saddened Taylor contacted Coppage, whom she had communicated with before about Aaliyah's chronic disease. Taylor asked if she could help the grieving family make funeral arrangements. In addition, she transformed a used Pop-Tarts box in her office into a donation collection box.
On her way home from work on Wednesday, Sept. 20, Taylor stopped at the Michaels store in Davenport to find a red bow for the blue box to match Central's school colors. Nancy Korch, an employee at the craft store, whom Taylor recognized from previous visits, helped her decorate the box.
"So we started talking, and Nancy said, 'No parent should ever have to lose a child,' and I said, 'You're right, but I have,'" Taylor recalled Tuesday during an emotional group interview with the other women. "And you said, 'So have I.'"
It marked the trio's first time together in the same room. They hugged, cried and held each other's hands. 
Coincidental meeting
Taylor's 36-year-old daughter, Josie, who lived with severe and profound developmental disabilities, died of influenza in February 2014. The parents, who cared for their only child, ultimately decided to remove Josie's ventilator. Taylor gripped Josie's hand as she died — an image she later tattooed on her ankle.
"It's so hard," Taylor said through tears. "I want her back."
Korch received a tragic phone call in the middle of the night in May 2015, alerting her that her only daughter, Dawn, 37, died in a hit-and-run motorcycle crash near Illinois City. The driver, Robert Darrow, was sentenced earlier this year to 25 years in prison for fleeing the scene after hitting and killing Dawn and her fiancé, Kevin Diehl, who was operating the motorcycle. 
"You never forget those moments," Korch said. "They burn."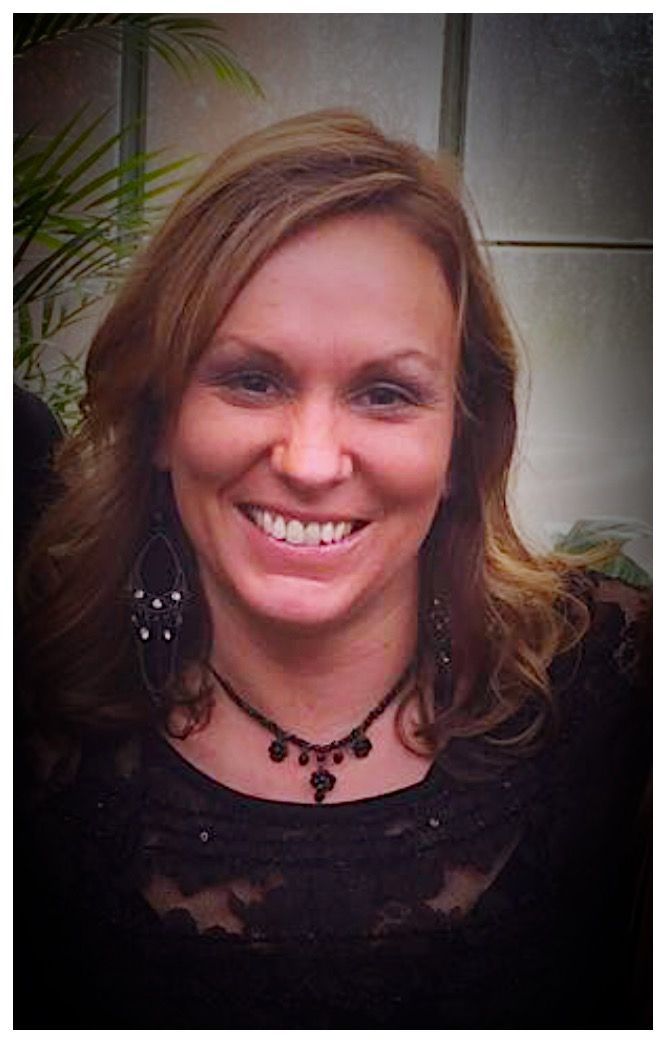 After hearing Coppage's story from Taylor, Korch felt compelled to do more than adorn Aaliyah's donation box with a bow and ribbon. She offered to provide flowers for the funeral service. Then, following a period of silence, Korch told Taylor her family had a spare pink casket in storage at Runge Mortuary and Crematory in Davenport. The family, who chose to cremate Dawn's remains, arranged to keep the casket there until they found someone to give it to.
A shocked Taylor could not believe her ears.
"I thought I was going to pass out," she said.
"I knew it would just fall in my lap, so I've been keeping my eyes open," said Korch, who also takes care of her disabled husband, Bruce.
"I've walked a hard life, and I know what it's like to suffer and not have financial support," she continued, fighting back tears. "I wanted it to go to somebody who actually really needed it."
'Pink was her favorite'
Before learning of Korch's generous gift, Aaliyah's family initially noticed and chose the pink casket at Runge Mortuary, but they could not afford it.
"Pink was her (Aaliyah's) favorite color," said Coppage, who has four other children and 10 grandchildren. "She (Korch) gave us a blessing."
The strangers later met at Michaels, so Coppage could pick up the flowers for her daughter's funeral on Sept. 29.
"I still can't believe how it worked out," Taylor said, referring to the connections she made with the other women within two weeks of Aaliyah's passing. "I never thought Josie's death would bring me to anything like this. I just thought it would be my pain forever, but her demise brought me to this, and I'm so proud to be part of this."
At Central, Taylor placed the donation box, a framed picture of Aaliyah and a card on the front counter in the main office. The efforts raised between $700-800, which covered the costs of Aaliyah's obituary, pamphlets for the funeral service and food at the reception.
"Everything just clicked," Coppage said. "If it wasn't for them, I wouldn't have known what to do."
Korch, who has three sons and seven grandchildren, said their daughters brought them together.
"They choreographed this," she said.
Aaliyah would have turned 16 on Wednesday. To celebrate her short life, Coppage visited her daughter's gravesite, where the family released 16 helium-filled balloons into the sky.