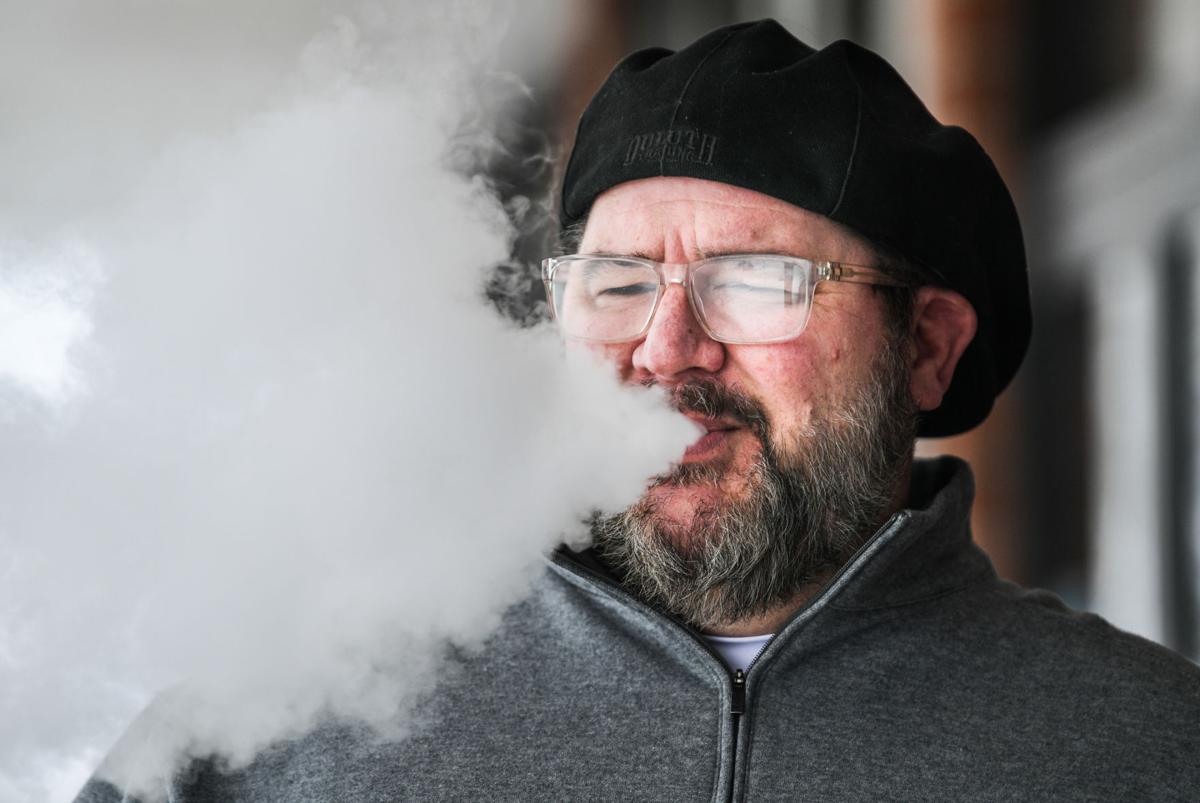 Alderman voted unanimously Wednesday to approve the first of three readings to amend city code to prohibit the use of tobacco and nicotine products, including vaping products, in all city parks and park facilities.
Kim Mills, community tobacco consultant for the Scott County Health Department, told council members at their Committee of the Whole meeting last week that the goal is to create smoke- and nicotine-free parks that give families a clean and safe experience.
Iowa banned smoking in most indoor public spaces, including bars and restaurants, in 2008, as well as some outdoor areas, including restaurant patios. The state's Smoke-Free Air Act restricts smoking in buildings or shelters on park property; however, smoking is allowed in outdoor areas, including parking lots, golf courses, trails, campsites and bodies of water. The Iowa law also does not include vaping.
Davenport aldermen on Wednesday also approved a resolution opposing Iowa Gov. Kim Reynolds' school choice bill, which includes the creation of a private school voucher program and elimination of voluntary diversity plans in Iowa.
Davenport is also one of five districts across the state that has such programs that allow districts to reject open-enrollment applications in order to maintain diversity in the student population. Elimination of that diversity plan "would do irreparable harm, seriously changing the balance between low to high socioeconomic status students, by allowing high socioeconomic status students to open enroll out of the district," according to Davenport city officials.
Alderman Ray Ambrose, 4th Ward, voted against the resolution opposing the legislation. Alderman Ben Jobgen, 6th Ward, a member of the Davenport Assumption Foundation for K-12 Catholic Schools, abstained from voting.
Jobgen noted the bill also allows families to deduct up to $1,000 spent per child for textbooks and tuition on their state income tax returns.
"Should this bill go through, there isn't going to be a mandate for students to automatically leave public schools or provide open enrollment opportunities out of Davenport school district," Jobgen said. "Rather, this bill has some opportunities for those who are not receiving the services they need from their school to have a choice to attend the school that meets their needs. And, the (Education Savings Account) can serve as a vehicle for them to do that when the financial resources aren't available to them. Hopefully, our Davenport schools will continue to meet the needs of our students so that their families don't feel that they need to go elsewhere to receive a good, quality education."
The city saw a net savings of nearly $1.2 million — more than double what city officials had projected — through the refinancing of more than $9 million in city debt, borrowing at an interest rate of 0.64% for a term of 11 years.
S&P Global reaffirmed the city's AA credit rating, citing strong management, strong budgetary performance, strong budget flexibility and strong liquidity.
"The citizens really need to be proud … of the strong budgetary stance our city has," Mayor Mike Matson said.