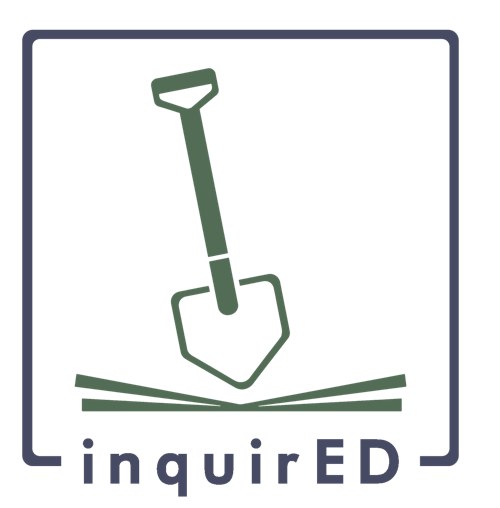 A curriculum provider based in Davenport provides teachers with a non-traditional method that helps students learn to problem-solve.
InquirEd provides curriculum and professional development for inquiry-based learning.
The company started in 2017 by Shanti Elangovan, according to Martin Andrews, director of communications for InquirED.
Elangovan, of Davenport, where her father had a medical practice, graduated from Columbia Teachers College, then taught in New York City and Iowa City.
Along the way she developed an interest in inquiry-based learning.
"It's how everybody should learn," Andrews said. "When I was in high school, I took an economics class, where we just filled out worksheets. You can do that in any class," he said. "But what if a teacher encouraged students to build their own businesses? They'd learn the basics of supply-and-demand, and so much more."
Inquiry-based learning encourages active learning. The units begin with a question to ignite student thinking. They are complex by design, and have no right answers. Students explore the question, and teaching units culminate with a final product that enables students to design, create and present based on their knowledge of the question.
For example, a teacher might ask a class of third-grade students 'How can we grow our food in this classroom?" Then the students would plant seeds and eventually have bean sprouts.
"Along the way you teach photosynthesis," Andrews said. "It's hard to teach that way – teachers aren't really taught to teach that way."
InquirEd's digital curriculum helps instructors ask "those really great questions," he said.
Andrews said teachers are given tools to customize the approach for their classrooms. "Students in Iowa might have different needs than students in downtown Chicago," he said.
"All along the way, teachers can take video courses to help them learn how to teach this way. That's inside the curriculum we provide," he said.
The curriculum is used in elementary schools in Iowa, Chicago, Georgia and California, and is purchased mainly through school districts.
Educators focus on adapting and individualizing the curriculum based on the needs and direction of the students, he said.
"Iowa specifically has adopted some great new standards called the next-generation science standards and social-studies standards based on the C3 Framework," Andrews said. "All of our material is aligned directly to it." (The C3 Framework is guidelines for standards created by the National Council for Social Studies, and formed the basis for Iowa's social studies standards.)
Teachers also can get virtual coaching through the InquirED platform used in Chicago, Kansas City, Georgia, Houston, Texas and San Francisco.
"After talking to (Elangovan) and hearing about InquirED, I knew it was something we wanted to pilot in our elementary school," said Jean Bahls, curriculum director for Clarke Community Schools in Osceola, Iowa. Bahls formerly was a curriculum specialist in the Davenport Community School District.
The focus of social studies is moving from "sit and get" to more in-depth exploration and inquiry, said Bahls. "This is a new approach for some teachers and it requires extensive planning and searching for resources. InquirED has the flexibility to allow our teachers to build core-aligned units, but, at the same time, provides already developed lesson plans with resources and activities."
The company also provides short videos for teachers available on demand, when they need specific support, Bahls said.
"In our grade levels who are piloting the program, we are seeing more hands-on exploration. Our first grade took a walking tour of our town square as part of their social studies unit on community," Bahls said.
Bahls says the curriculum is helping teachers dive into inquiry-based learning with confidence. "The result is more engaging, enriched student learning."
Get local news delivered to your inbox!
Subscribe to our Daily Headlines newsletter.