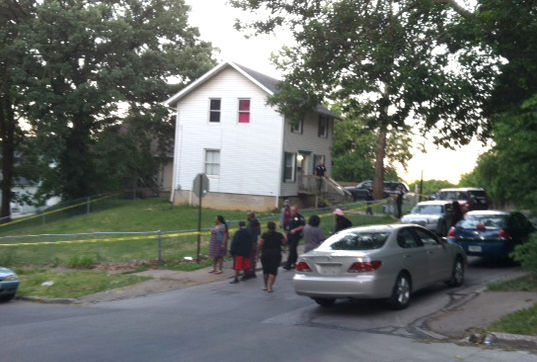 A 34-year-old Davenport man is dead after being shot early Wednesday, Davenport police said.
Cainnan Devance Gates III was found inside a residence in the 1000 block of West 8th Street after police were called to the scene at 2:32 a.m., police said.
Detectives are treating the case as a homicide, and would release no other information Wednesday.
Gates is well-known to Quad-City law enforcement and has been involved in violence himself.
Gates was implicated in the April 19, 2006, death of 20-year-old Andrell Hearn of Rock Island. While Jermil E. Miller, now 37, entered an Alford Plea in Rock Island County Circuit Court to the killing and was sentenced to 20 years in prison. Miller was paroled in April 2016.
Gates eventually pleaded guilty to a charge of aggravated unlawful use of a weapon in the case, as it was he who gave Miller the gun used to kill Hearn.
On August 17, 2006, Gates suffered a gunshot wound to his right knee as he was walking along in the 500 block of Gaines Street. No one else was wounded in that incident.
Hearn's death led to an August 19, 2006, shooting incident in which 19-year-old Vincelina Howard was killed.
Ron Millbrook, now 31, Terrell Lobley, now 29, Rasheem Bogan, now 25, and Don Christopher White Jr., now 31, each were convicted for their roles in Howard's death.